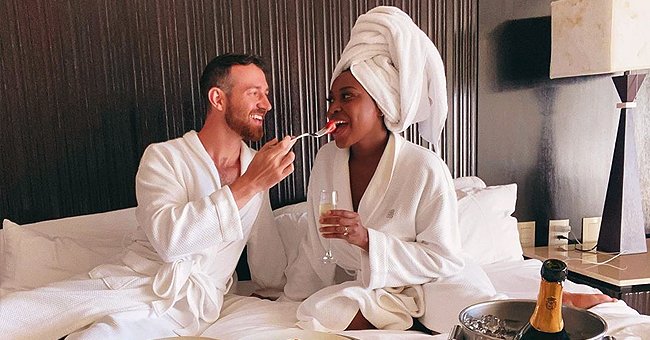 Instagram/cameronreidhamilton
'Love Is Blind' Stars Cameron and Lauren Relive Memories in the Mexican Resort Where They First Met

"Love Is Blind" stars Cameron and Lauren are back in Mexico for a nostalgic, romantic vacation and they both look amazing.
For "Love Is Blind" stars Cameron Hamilton and Lauren Speed, their return to Mexico is more than just a romantic holiday as the place holds a special place in their hearts.
The couple visited the Grand Velas Riviera Maya resort, the same place they visited after getting engaged on the reality TV show.
Hamilton shared the photos on his Instagram of the couple enjoying themselves, including one in their hotel room as they feasted on breakfast and champagne.
While on their break, he reminisced about their first time at the resort, posting a picture of the pair enjoying dinner writing:
"The first night we got to spend with each other in person, we had a dinner on the balcony just like this. I'm grateful to be able to not only relive those memories of our first experience, but also to make new ones."
The couple met on the show which sees fifteen single men and women go through a series of speed dates to meet someone they want to marry.
However, the catch is, they are not allowed to see each other's faces. By midway through the show, the couples then move into each other's homes.
During the George Floyd protests, Speed spoke about the importance of having that conversation with him.
Since their appearance on the show, the couple has started a YouTube show "Hanging with the Hamiltons," where they tackle tough conversations, including what it is like being in an interracial relationship.
During the George Floyd protests, Speed spoke about the importance of having that conversation with Hamilton, and the pair have been using their platform to share resources. She said,
"Right now it's so important for him to just listen. That is what black people want. We want to be heard. We want you to hear how we feel."
The "Love Is Blind" couple also gave a tour of their home, with Hamilton saying that it looked significantly different from when he used to live there alone.
In the clip, they joke that Speed had gotten rid of most of his things and revealed that they had a painting of their first kiss hanging above the staircase.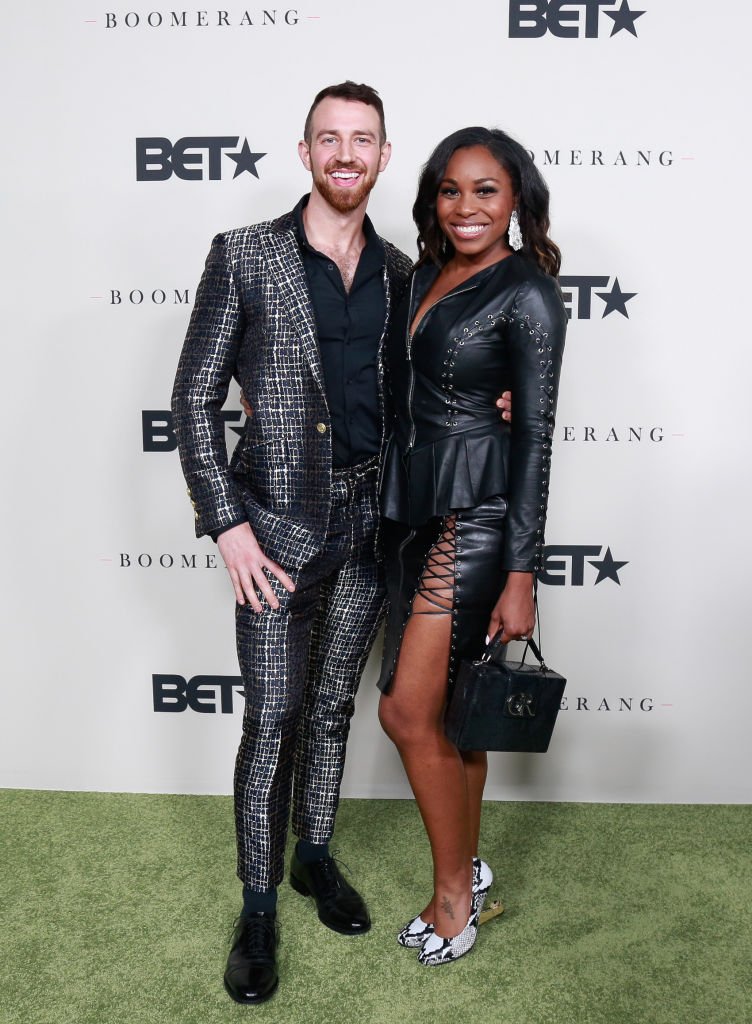 "Love Is Blind" couple Cameron Hamilton and Lauren Speed attend the Boomerang Season 2 Premiere,2020| Photo: Getty Images
On their YouTube show, the pair have also revealed that they definitely want children in the next year or so. Speed joked that fans had been expecting an announcement every time she wore baggy clothes.
While quarantining together, they revealed that they had been keeping themselves busy by taking part in challenges as well as walking their dogs, making funny videos, and watching movies.
Please fill in your e-mail so we can share with you our top stories!