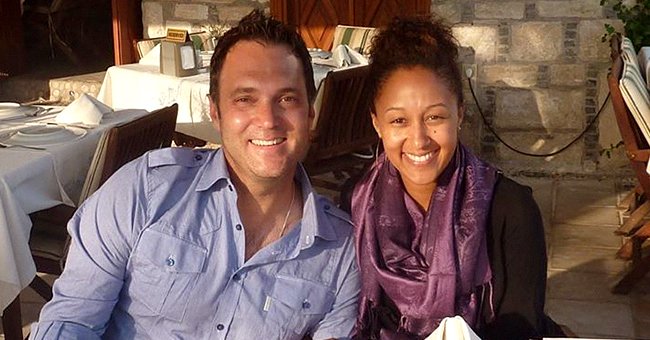 Instagram/adamhousley
See What Tamera Mowry Cooked up with Husband Adam and Daughter Ariah in an Interesting New Video

Tamera Mowry and her family are cooking up a storm in the latest video showing her husband and daughter Ariah in the kitchen.
A family that cooks together stays together and Tamera Mowry and her family do just that. Her husband, Adam Housley, recently shared a video of her family spending time in the kitchen.
In the post, Mowry, Housley, and their daughter Ariah make a family favorite Eggplant Parmesan and the "Sister, Sister" star even bursts into song - who knew she had such a beautiful voice!
It's no secret that the family enjoys cooking together in their home, and last year they gave fans a tour around, revealing that they lived in a beautiful vineyard.
When asked what her favorite room was, Mowry revealed that it was the kitchen, adding that it was where people gravitated towards. She had even planned a cooking show with her twin Tia, saying:
"When we lived together, she would cook the meal, I would always bake. And then we invite our friends, celebrity friends, over and just have a great dinner."
Her husband was in charge of most of the decorating in his man cave which featured shelves full of memorabilia and collectibles.
Outside is the pool, seen in some of her Instagram posts as well as a brick oven. Mowry shared that during the summer, the family spends most of their time there.
She said that she had not planned on mentioning it due to the news about actress Naya Riviera.
Earlier this week, Mowry announced that she would not be returning to "The Real" with a post shared on her Instagram.
She said that she had not planned on mentioning it due to the news about actress Naya Rivera, but was forced to after reports started to surface. In the post, she wrote:
"For seven years, my home and heart have been at The Real. The friendships that I've made there will last a lifetime. To my fellow hosts, I love you,I will miss you, and I will always be there for you."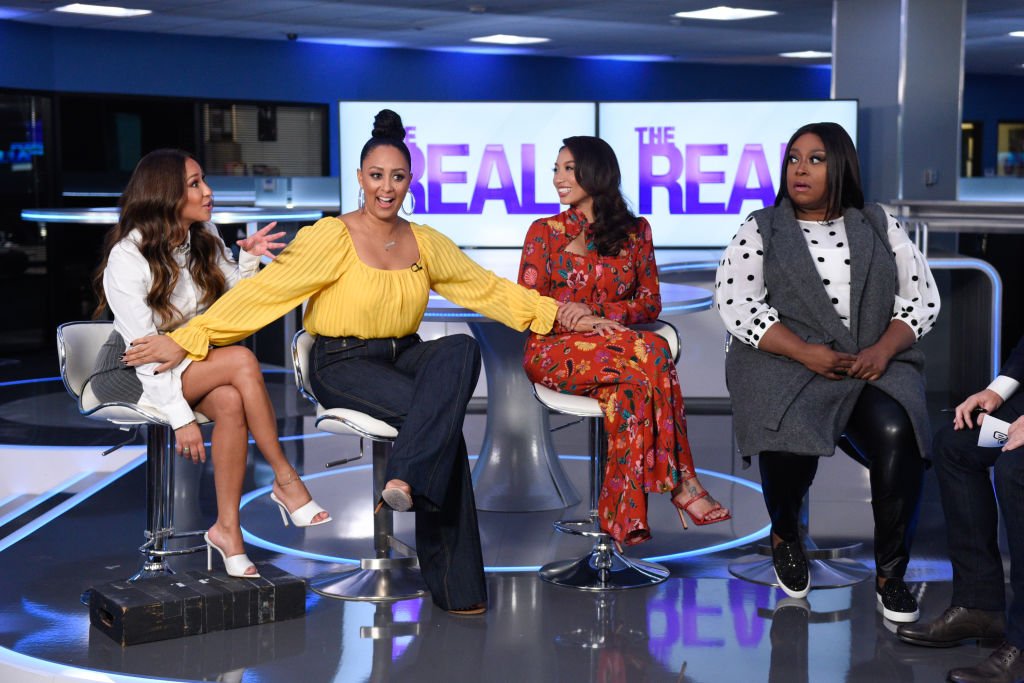 : Adrienne Bailon, Tamera Mowry-Housley, Jeannie Mai and Loni Love visit "Extra" at Burbank Studios| Photo: Getty Images
Mowry's news comes soon after fellow co-host Amanda Seales also announced she was leaving the show in June.
This means that the remaining co-hosts on "The Real" will be Jeannie Mai, Adrienne Houghton, and Loni Love.
In response to her announcement, co-host Adrienne Bailon commented, writing that they were sisters forever, while her husband responded that he and the kids were proud of her.
The show first premiered in 2013 with Mowry leaving in its sixth season. As she embarks on the next chapter of her life, we wish her the best of luck with everything.
Please fill in your e-mail so we can share with you our top stories!