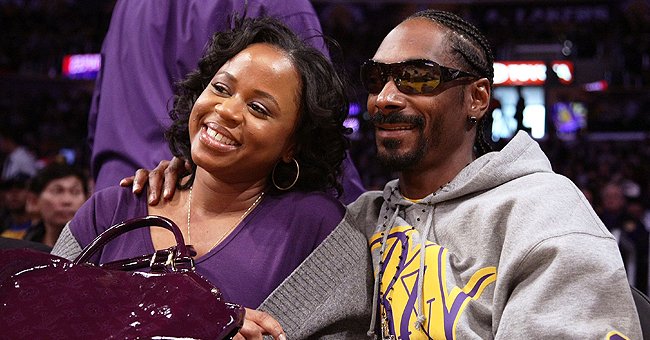 Getty Images
Check Out Fan Reactions to Snoop Dogg's Wife Shante Broadus' Throwback Pic of Herself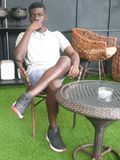 Snoop Dogg's wife, Shante Broadus, received praise from her fans as she shares a chic throwback picture of herself looking stunning.
Looking back at the past can be fun sometimes. It reminds us of where we have been and where we are at presently. Some of these moments elicit laughter, and some are worthy of praise.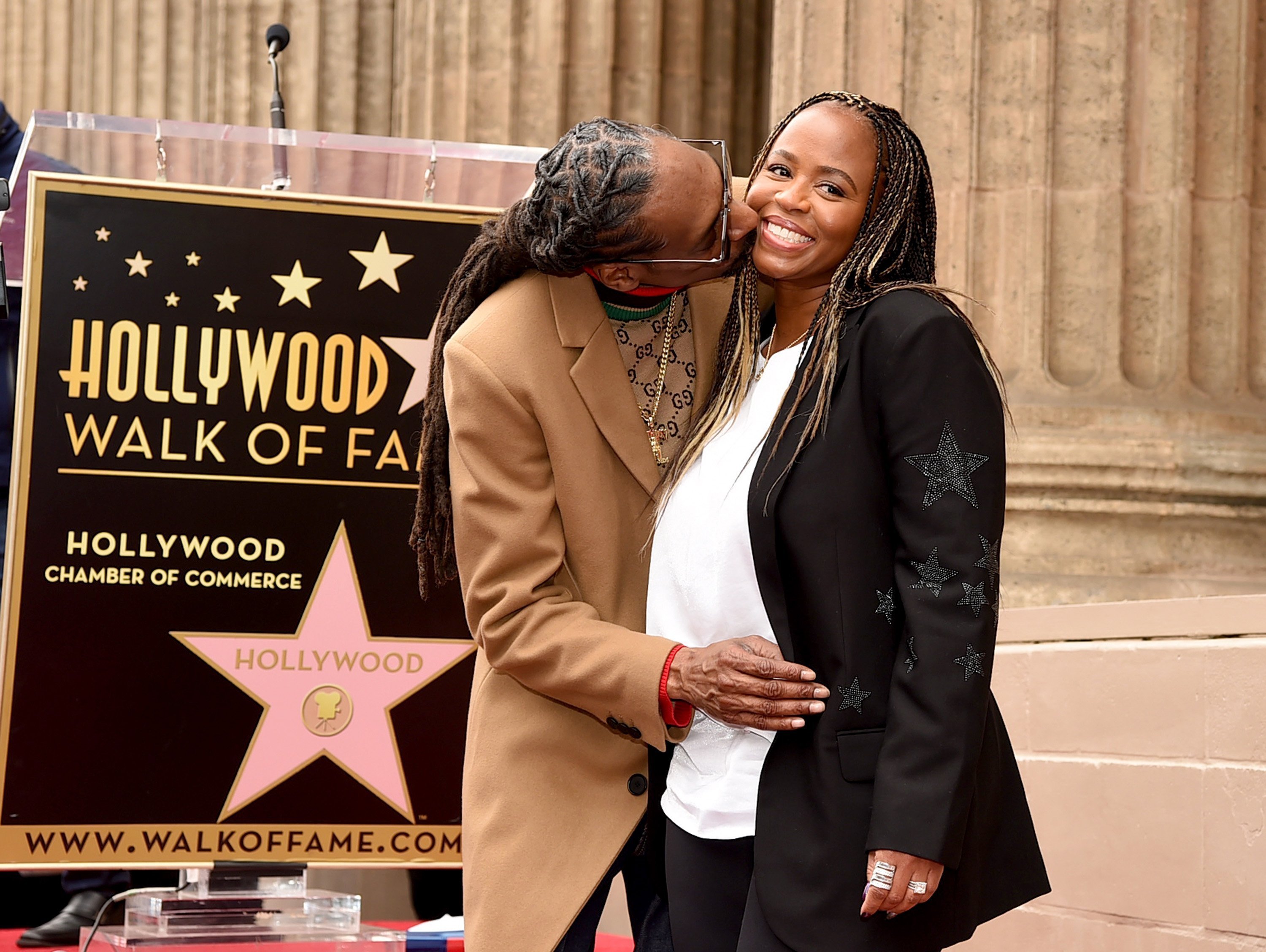 Snoop Dogg, with his wife Shante Broadus on The Hollywood Walk Of Fame on November 19, 2018. | Photo: Getty Images
Snoop Dogg's wife of 23 years, Shante Broadus, took to Instagram to share a throwback picture of herself and her fans loved and praised her for it.
Shante posted a chic picture of herself looking adorable as she donned a white tee-shirt, red shorts, white socks, and matching black and white-colored sneakers. The caption of the image was a sweet nickname she is often referred to by her husband, and fans loved it. She captioned the post saying:
"The Original "Baby Boo" #TBT #BossLadyEntertainment."

A fan commenting on Shante's throwback picture. | Photo: Instagram/bosslady_ent
Following the post were a slew of comments praising Shante for looking so adorable and beautiful. Someone reaffirmed what Shante said by commenting: "That's right. Beautiful and classy."
Some fans praised Shante for looking naturally beautiful, and others noted that she had a different kind of glow back in the day.
Losing Shante was not something he wanted.
Another fan pointed out that Shante had always had the boss lady vibes, and it was great to see her looking good then and now. Another fan also hilariously said: "Still Looking like "Baby Boo" Boo."
Shante, who is often referred to as Boss Lady, is also nicknamed "Boo" by her husband. Snoop Dogg once revealed that he called his wife "Boo," and anytime he says the word in a song, he's referring to her.
Shante and Snoop have been together since high school and got married in 1997. They have three kids: Corde, Cordell, and Cori. They also have five grandkids from their sons (sadly, one of their grandson, Kai, died ten days after he was born).
Although Snoop Dogg and Shante have enjoyed long years of marriage, their marriage has been hit with lots of darts. From cheating rumors to dealing with a sick child and almost getting a divorce, the two have had their fair share of troubles.
Speaking on the time they almost got a divorce, Snoop admitted that he allowed the glitz and glamour of the entertainment industry get into his head, and now he has realized that losing Shante was not something he wanted.
Interestingly, despite the ups and downs, Shante and Snoop have been able to come out stronger, still in love, and riding for one another. And like her throwback picture shows, she has always had that boss lady vibes.
Please fill in your e-mail so we can share with you our top stories!