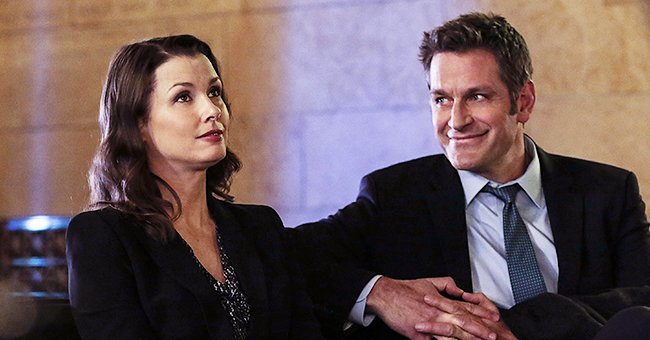 GettyImages
'Blue Bloods': Why Anthony and Jack's Relationship Gets Complicated When It Comes to Erin
"Blue Bloods" left fans speculating as the show teased that Erin and Jack may get back together. However, as always, Jack disapproves, leading to a complicated relationship between the trio.
CBS's long-running police and legal drama, "Blue Bloods," remains full of suspense as the show's 10th season ended with events that kept fans guessing about the romantic fate of some of their favorite characters.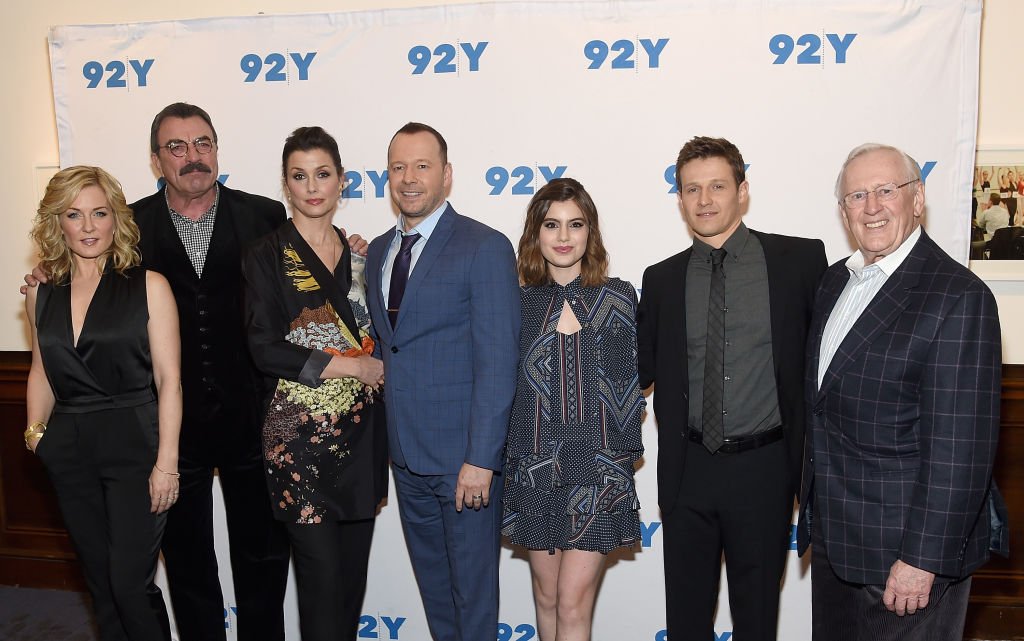 Tom Selleck, Bridget Moynahan, Donnie Wahlberg, Sami Gayle, Will Estes and Len Cariou attend the Blue Bloods 150th Episode Celebration at 92nd Street Y on March 27, 2017 in New York City. | Photo: Getty Images
Most notable is the complicated love story of lawyers Erin Reagan and Jack Boyle. The duo has been divorced for years but are still very involved in each other's lives due to their co-parenting of their only child, Nicky.
Erin and Jack's professional paths also cross regularly, resulting in the duo sometimes rekindling their romance. However, none of their attempts is yet to be successful due to numerous unresolved issues, and because Erin's family and close colleagues are unwelcoming towards her ex.
One colleague who definitely has a problem with Jack is Anthony Abetemarco. He is quite distrustful of the defense attorney and once clearly stated to Erin that he believes Jack is bad news.
In another episode, "Your Six," someone in Jack's car had backed into Anthony's vehicle and then stormed off. This led to Anthony threatening Jack and telling him to stay away from Erin. However, it was later confirmed that Jack's partner, not Jack, was the one in the vehicle.
Nonetheless, Jack paid for the damages and ended up asking Erin out on a date. Anthony, as expected, wasn't thrilled with the idea and showed it. Erin then defended Jack in an exchange that led to her storming out of her colleague's presence.
Joe has a son that has been working at the NYPD all this time.
Erin and Jack, however, have problems of their own. In Season 4, when the couple rekindled their romance, Jack suggested that they tell their daughter of the development. Erin gave it some thought and then asked him to move back in with her and Nicky.
Jack declined, expressing that he wasn't ready for that step and wanted them to continue just dating for a while. That response did not sit well with Erin, and she eventually ended their relationship, with Jack later admitting to feeling like he could never live up to her expectations.
The experience, among many others, left a lasting impression, and the estranged couple would later revisit the matter in the recently concluded 10th season.
Luckily, the fate of Erin and Jack's love relationship isn't the only aspect keeping fans in anticipation, as fans are also speculating on the outcome of Danny Reagan's recent strides in his love life.
Elsewhere, in Season 10's finale, fans learned that Joe has a son named after him who has also been working at the NYPD for most of the show. It remains to be seen how the latest addition to the Reagan family adjusts to being associated with his NYPD-famous family.
Please fill in your e-mail so we can share with you our top stories!