See "Facts of Life" Actress Kim Fields Flaunt Her New Side-shaved Hairstyle (Video)
"Facts of Life" star Kim Fields showed off a new hairstyle in a video tribute to late icons John Lewis and Zindziswa Mandela, who passed away recently.
On July 13, South African Diplomat and the daughter of Nelson Mandela, Zindziswa Mandela, passed away. Days after, Civil rights leader and former US representative John Lewis also died on July 17.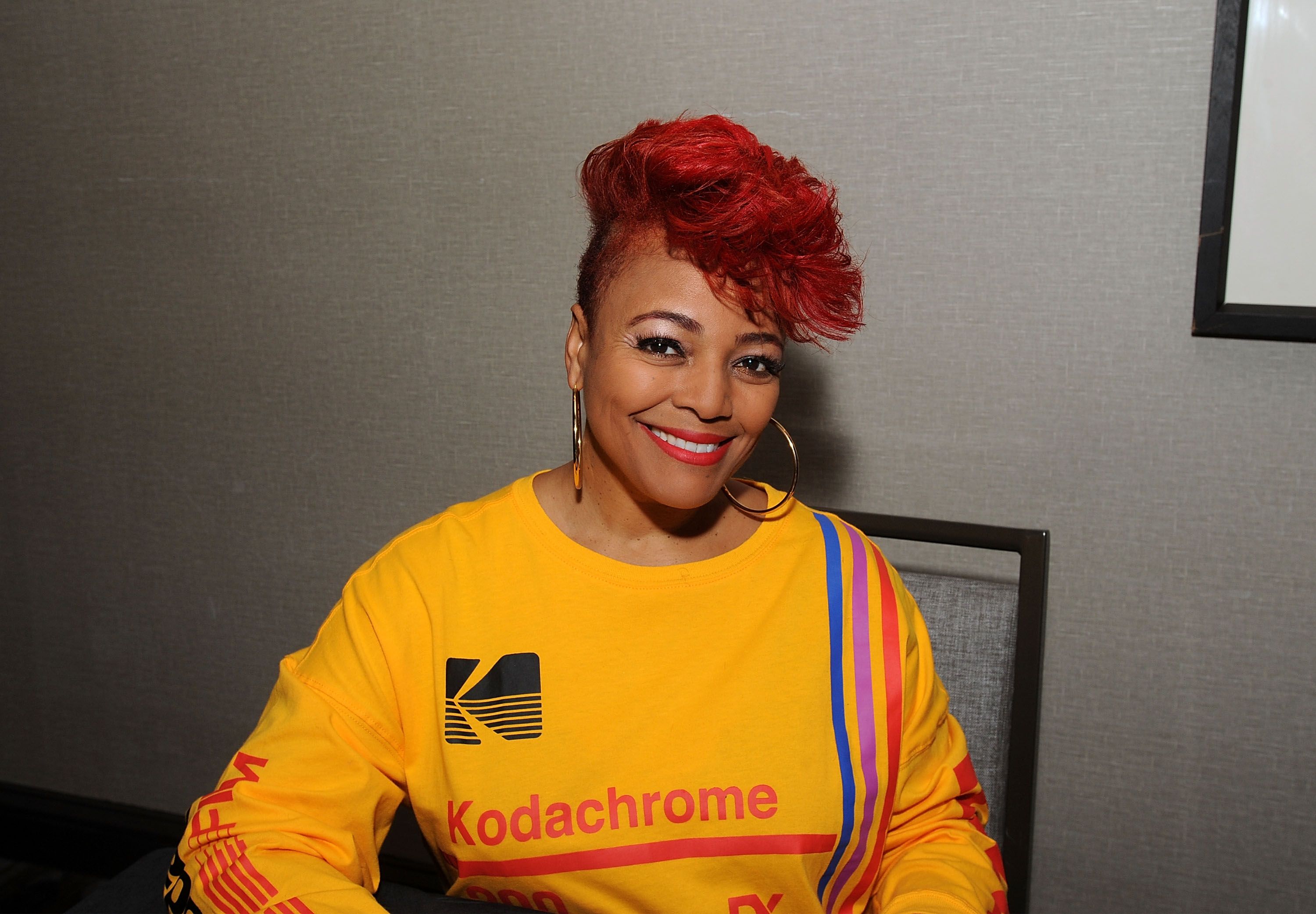 As many people who admired the icons took to their social media to mourn them, "Facts of Life" sitcom actress Kim Fields joined the world to celebrate their lives. However, her hairstyle was what caught the eye of her followers the most. Fields wrote:
"Saluting great souls & Soaring spirits: John Lewis CT Vivian Zindzi Mandela..."
In the video, Fields passionately spoke about Lewis and Mandela, marveling about their majestic ascent to heaven. Vivian was dressed in a cool shirt that bared her shoulder slightly while sporting sunglasses. 
Her short strands fell to a side of her face while the other side of her head was closely-shaved to form an edgy fade. Fields' fans and followers fell in love with her passionate words but even more with her new hairstyle, complimenting her in their comments.
Kim Fields revealed that she had a wardrobe malfunction on "The Fresh Prince of Bel-Air."
Fields has been a well-respected and loved figure since the 80s with her break out role in the 80s NBC sitcom, "The Facts of Life," and thereafter, her role in the 90s FOX sitcom, "Living Single."
Over the years, Fields has had quite an eventful career as an actress and a director. One of her most recent works, the 2019 TV movie, "You Light Up My Christmas," featured many of the surviving original cast of "The Facts Of Life," as some sort of reunion.
Late in November 2019 with the anticipation for the film's release peaking, Fields revealed that it was her idea to bring her former co-stars into the Christmas movie.
She then proceeded to share the worst moment in her career. It was when she guest-starred on "The Fresh Prince of Bel-Air."
She said: "I had to do a quick-change off-camera from a bride's skirt-and-jacket suit into my honeymoon attire. On the next take, we didn't button the skirt, we just zipped it."
After Fields and the costume designer zipped up her skirt without buttoning it, she went on stage to continue her dialogue with her co-star, Will Smith.
Out of nowhere, a cold draft surrounded her legs, and before she knew it, her skirt was on the floor, pooled around her ankles.
Smith, ever the gentleman, laughed briefly before looking away and rushing to cover the camera lens while she ran backstage. Still, that one wardrobe malfunction was what Fields called her most embarrassing moment.
Although one might never suspect, not all of Fields' stories are always so light-hearted. The actress and director once revealed that she suffered two miscarriages with her husband, Christopher Morgan, before they finally welcomed their sons, Sebastian and Quincy, in 2007 and 2013.
With her amazing family by her side and her beautiful heart, it is not hard to understand why she shares such a fiery passion for the people she respects and why her fans love her so much.