See Tiffany Haddish's New Look after She Shaved Her Head (Photo)
Tiffany Haddish can do no wrong in her fans' eyes as they compliment her for looking beautiful despite shaving her head.
Tiffany Haddish recently shared a picture of herself rocking a bold new look. The actor had opted to shave her head and was excited to debut the new look to her followers who had nothing but praises for her. She captioned the post,
"Just Loving my new look thought I'd share it with y'all. The best part is when water hits my head, it feels like kisses from God. #sheready for more of God's Love!"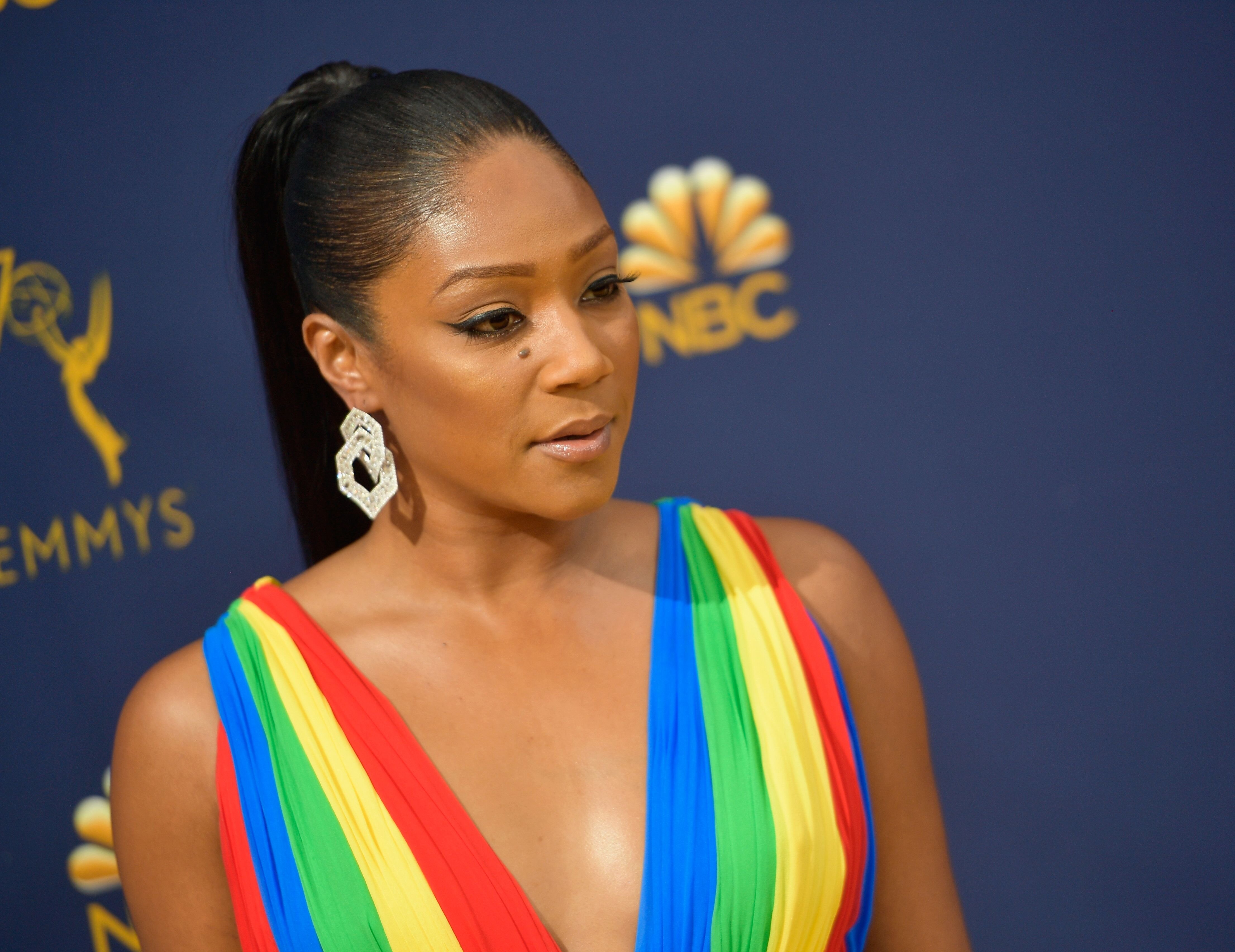 Fans and lovers of Haddish were quick to jump on the comments section of the post to express their thoughts and opinions over how she looked and it was all positive. Someone commented,
"No Earrings? Beautiful Face."
Another person commented that Haddish had a nice face while others could not help but point out that besides having a cute and nice face, the shape of her head was "dope and nice."
Someone hilariously expressed that their one desire was to touch Haddish's head as they were in love with it and another fan alluded that "A black woman doesn't need hair to be pretty."
Haddish also had a virtual date with her alleged boyfriend, Common.
Aside from fans, Haddish also received love and compliments from fellow celebrities who opined that she looked adorable as she rocked her shaved hair while wearing a gray tee and minimal makeup.
Earlier in the month, Haddish intimated to fans that she wanted to change her look and go for a shorter hairstyle because she wanted to try something new and not because she lost her mind. She admitted that:
"Nothing is wrong with my brain, guys, I'm not suffering from no emotional [expletive] nothing."
Haddish revealed that those close to her knew about her desire to have her hair cut, and while some might think it is wrong, she was going to put the time spent on styling hair into working on her body and mind.
Besides working on her body and doing away with her hair during the lockdown, Haddish also had a virtual date with her alleged boyfriend, Common.
The social distancing date turned out to be a paid advert for a dating website though Haddish and Common have been rumored to be a couple. Each time the topic is mentioned, Haddish always finds a way to laugh it off.
A lively and down-to-earth personality, Haddish is a charmer who once revealed that she had a business plan for Oprah Winfrey and sobbed when she actually met Oprah.
While some fans might find it uncomfortable to see Haddish without her hair, seeing the love that she is getting as she journeys on with this new look is impressive.