Check Out Comments Written after Mark Zuckerberg Was Pictured Wearing Loads of Sunscreen While Surfing
Facebook billionaire Mark Zuckerberg's appearance caught a wave of attention while recently surfing in Hawaii, and it already sparked a whole range of memes.
Over the weekend, Mark Zuckerberg caught some sun while surfing in Hawaii, but the way he went about it caused quite the humorous stir on social media.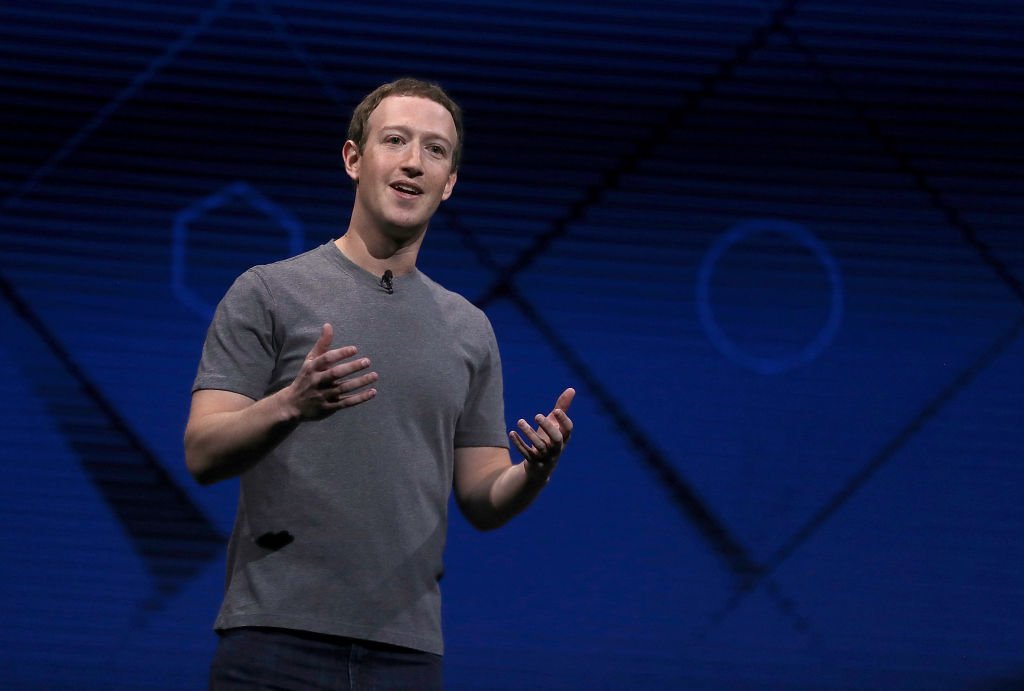 SURFING BILLIONAIRE STYLE
Pictured riding an electric surfboard with his security detail in a boat nearby, the 36-year-old billionaire looked somewhat out of place dressed in shorts, a soaked hoodie, and a face plastered with sunscreen. 
"Mark Zuckerberg during his movie audition for Joker 2," one netizen ventured after eyeing the unusual looking images. The Efoil board - which goes for $12,000 each, allows users to effortlessly glide above the water, and Zuckerberg went well beyond the waves as he cruised along the sparkling blue waters. 
SOCIAL MEDIA USERS CAN'T GET ENOUGH
Comments over the images streamed in, and another social media user humorously theorized that Zuckerberg is so busy that he takes his surfing and miming lessons at the same time. Other netizens used images to bring their points across:
Sunscreen wall! @jkelink @maxtm @tomb6582 @cici18480257 @NY1 @aaronnarraph @TigerCub1973 @Alienated_Mommy @HoodieRat @FamilyDefence @YetiWyckoff @jehiah pic.twitter.com/mpQNk01ICJ

— Anonymous (@miaco602) July 20, 2020
HAWAIIAN LOCALS ARE UP IN ARMS
Response to Zuckerberg's doings earlier this month had just calmed down as he had Hawaiian locals rise in protest against his attempts to take over the land close to his enormous $100 million property on the island.
A campaign launched on change.org to prevent the "greedy" Zuckerberg from taking control of the land, and it already gathered almost a million signatures and counting.
Mark Zuckerberg surfboards in Hawaii with way too much sunscreen https://t.co/TYcdDmBbZG pic.twitter.com/INyGVPvNY6

— New York Post (@nypost) July 19, 2020
THE WOMEN IN ZUCKERBERG'S LIFE
Next month, Zuckerberg's youngest daughter, aptly named August, will celebrate her third birthday. Additionally, Zuckerberg and his wife of almost a decade, Priscilla Chan, also have another daughter, Maxima, who is 18 months older than August.
Zuckerberg and Chan, who dated for nine years before they married in 2012, struggled for years to start a family. Sadly, Chan suffered several miscarriages before she carried their daughters to term, and to them, there is no "greater gift" than watching their daughters grow up.
The couple began dating well before Zuckerberg became a billionaire by co-founding Facebook. Although Priscilla Chan is not as "nerdy" as her husband, she did get a full scholarship to Harvard University after being voted as the genius who graduated as valedictorian of her class.
Chan might not have the fame of her husband, but she feels passionate about the welfare of children and ended up going to medical school at the University of California in San Francisco, where she specialized in pediatrics.