How Dolly Parton Looked 30 Years Ago — Glimpse at Her Archive Photos
Singer, songwriter, and multi-instrumentalist Dolly Parton has been a remarkable icon in the entertainment industry, with her music and beauty evolving with the times and seasons.
Dolly Parton's iconic, powerful voice and heart-tugging songwriting skills found a way to transcend decades and ever-evolving trends and sounds. 
Parton was born in a small rundown farm in Locust Ridge, Tennessee. From a young age, she had already started to show her skills with music. By the age of 12, she began appearing on Knoxville TV, and at 13, a small record label had picked her up.
The singer moved from her small upbringing to Nashville after graduating from high school in Sevier County in 1964. Two years later, she met and fell in love with an asphalt contractor named Carl Dean. They tied the knot on May 30, 1966, and have been together ever since.
The country music star first found fame with her musical duo with the late country singer Porter Wagoner, in the late 60s and early 70s, after her voice caught his attention in 1967. 
After being on "The Porter Wagoner Show" and forming the musical duo with Wagoner, Parton embarked on her solo career. The move yielded unforgettable hit songs like "Jolene," "I Will Always Love You," and "Islands in the Stream," which marked important periods in her life and the world.
Now, Dolly Parton is 74 years old, and although she still looks just as stunning as ever, her beauty has evolved from the young green 21-year-old who appeared on Porter Wagoner's show to the regal, wise older woman with experience tucked under her belt. 
Take a look at how Dolly looked thirty years ago:
Dolly in a production with Walt Disney television on January 1, 1988. The country icon was dressed in a fancy cowgirl getup with eccentric gray hair and a bright smile lighting up her face.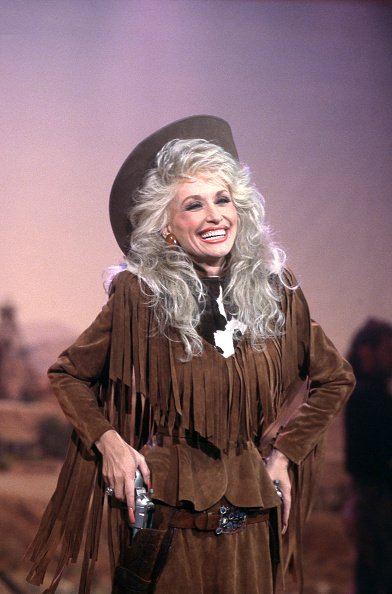 Dolly standing in front of her jointly owned amusement park, Dollywood, in Knoxville-Smoky Mountains metroplex, Pigeon Forge, Tennessee, on October 24, 1988.
The singer was dressed in a fetching red and white dress with matching red shoes looking as stunning as ever.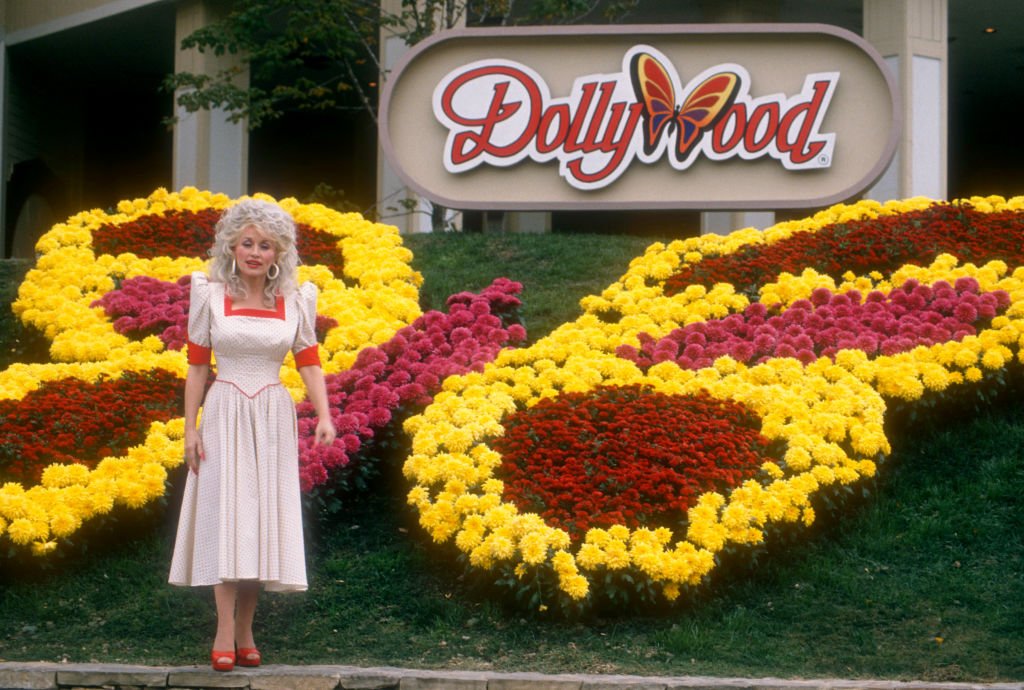 Dolly and actress Darryl Hannah on The Oprah Winfrey Show on November 3, 1989. She and the actress had a great time laughing and chatting on the show, with the singer looking iconic in her all-black attire with her signature voluminous curls.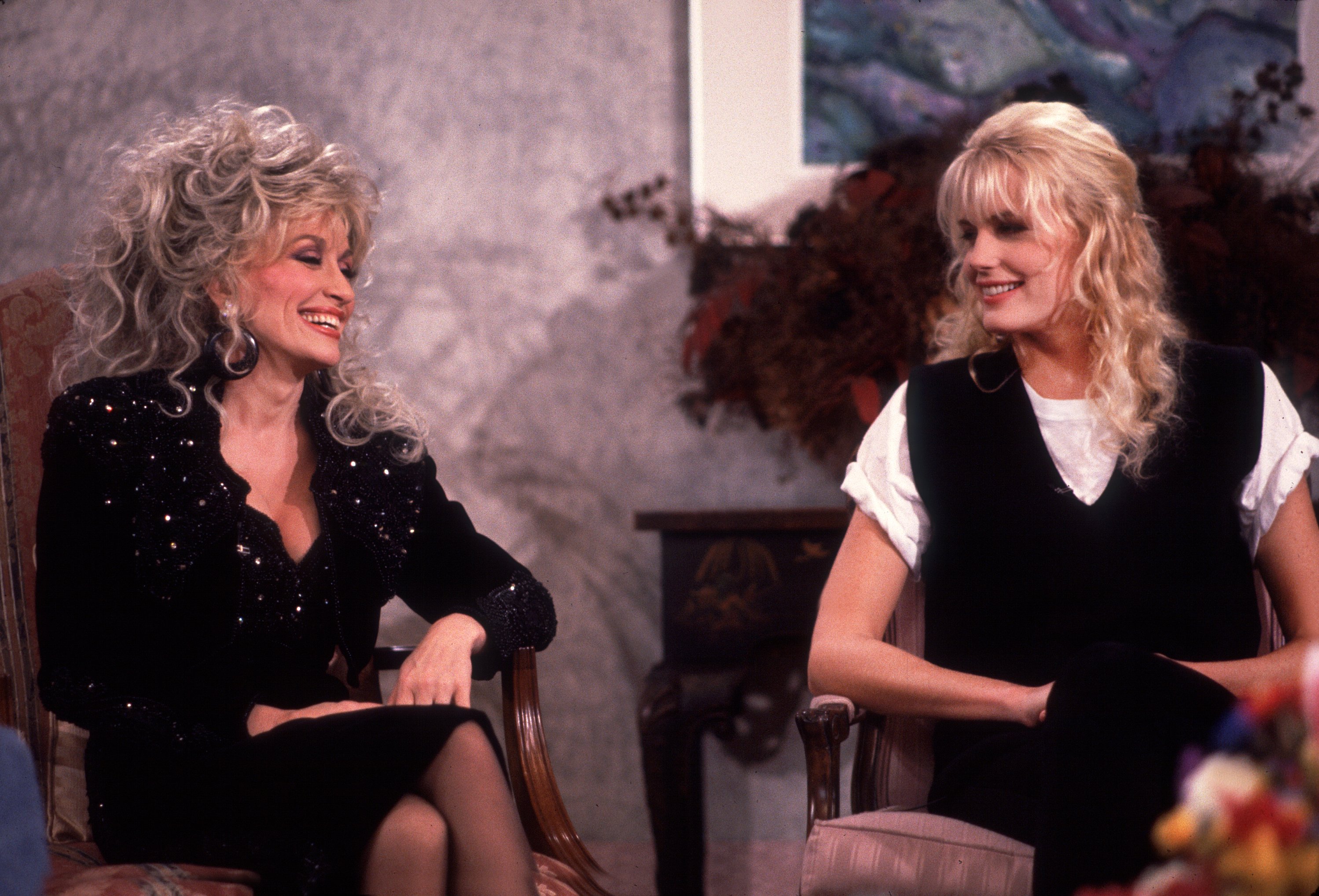 Dolly during the "Steel Magnolias" New York City Benefit Premiere on November 9, 1989.  The singer was wearing a figure-hugging dress with her delicate curls done up in a fancy updo.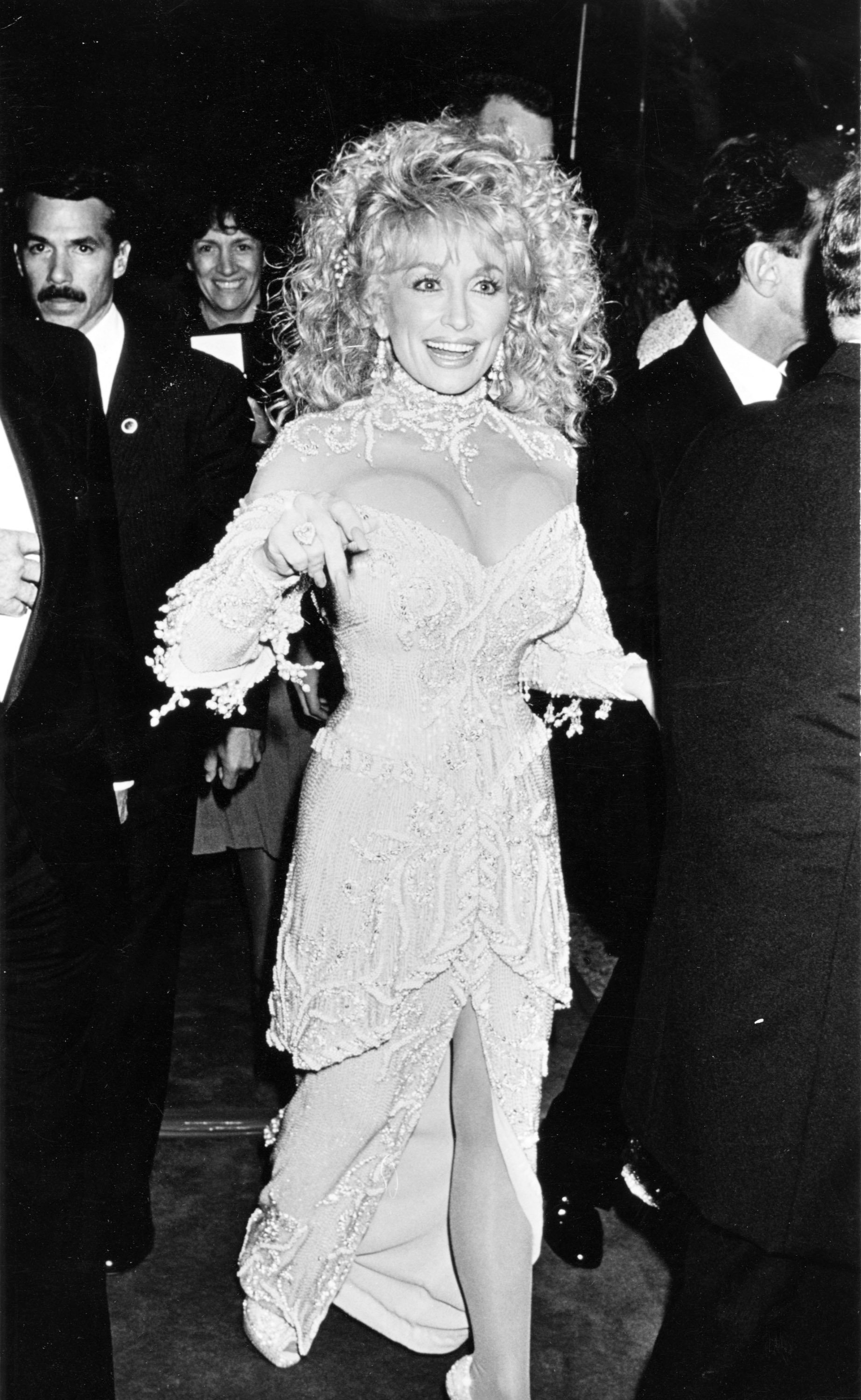 A snap of Dolly with her good friend, Darryl Hannah, during the "Steel Magnolias" Natchitoches premiere on November 10, 1989. She wore a denim jacket with subtle pink eyeshadow enunciating her doll-like eyes with her blonde curls still as perfect as always.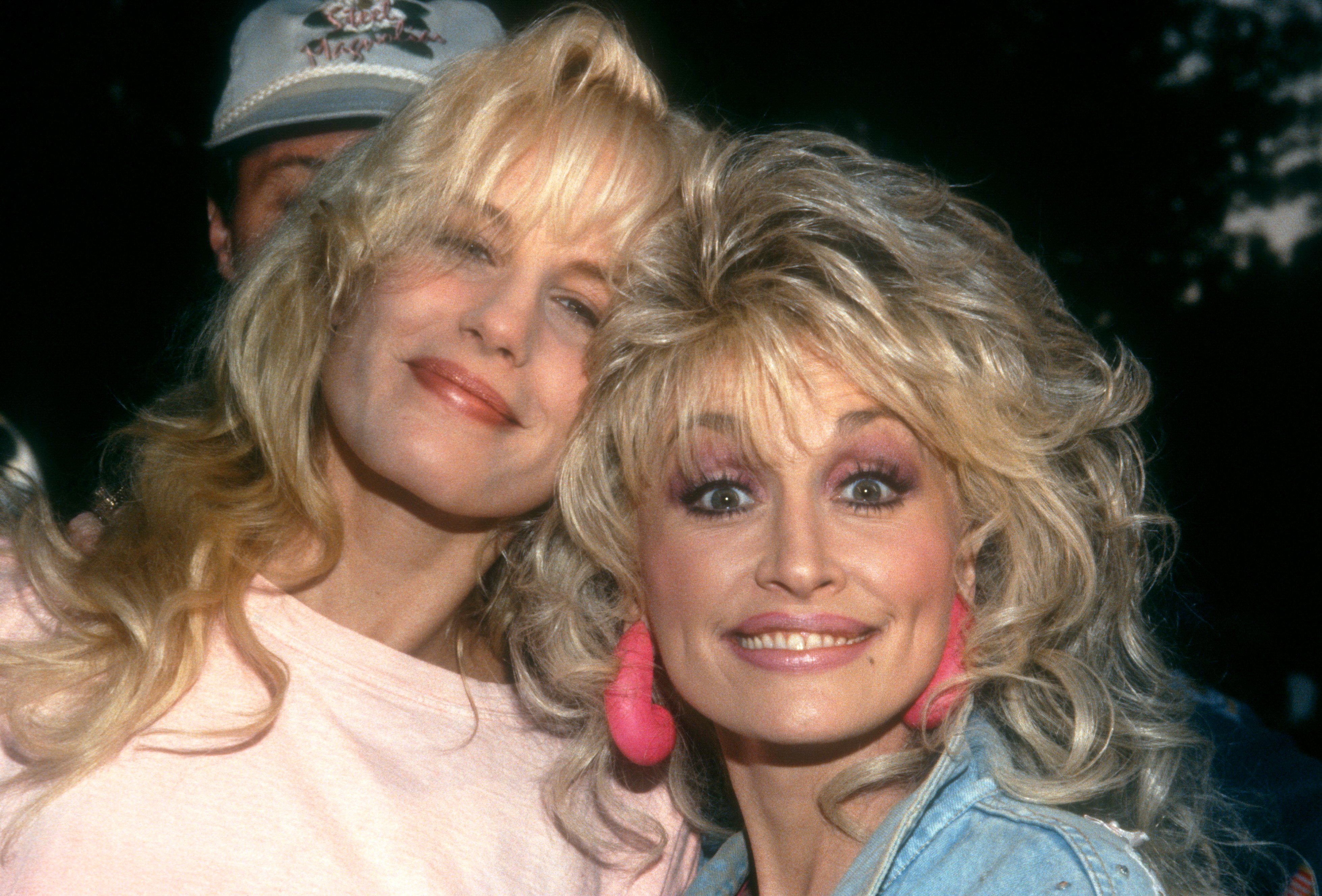 The stunning Dolly Parton rehearsing for her appearance on "The Tonight Show" on November 23, 1989. Dressed in black with her long blond hair cascading down her back, Dolly looked absolutely divine as she got on the stage and sang her heart out.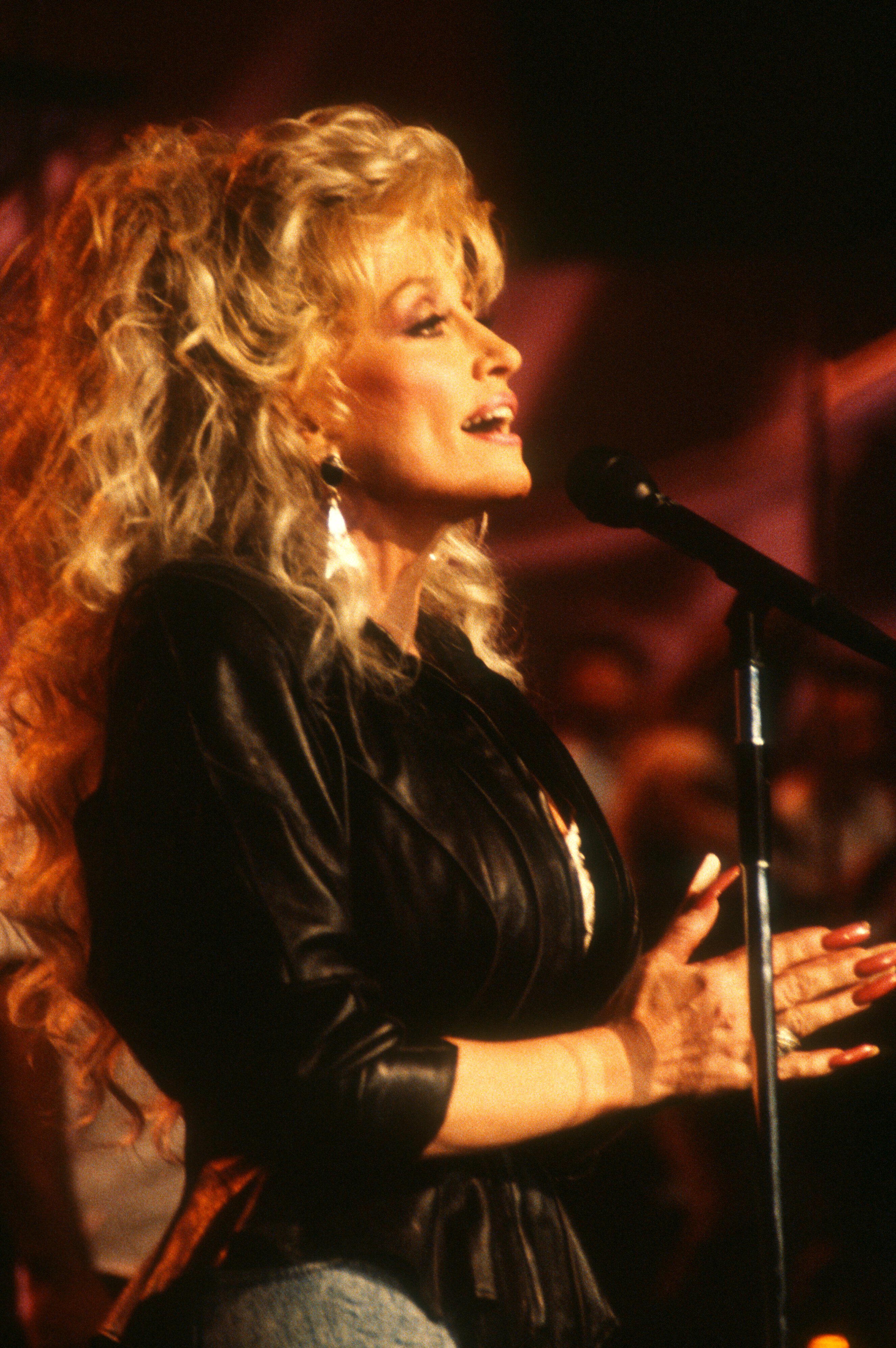 Dolly rehearsing for the Gospel Music Association Dove Awards in 1989 in Nashville. Parton wore a vibrant fall-inspired jacket with high-rise denim; the singer's look was complete without even trying.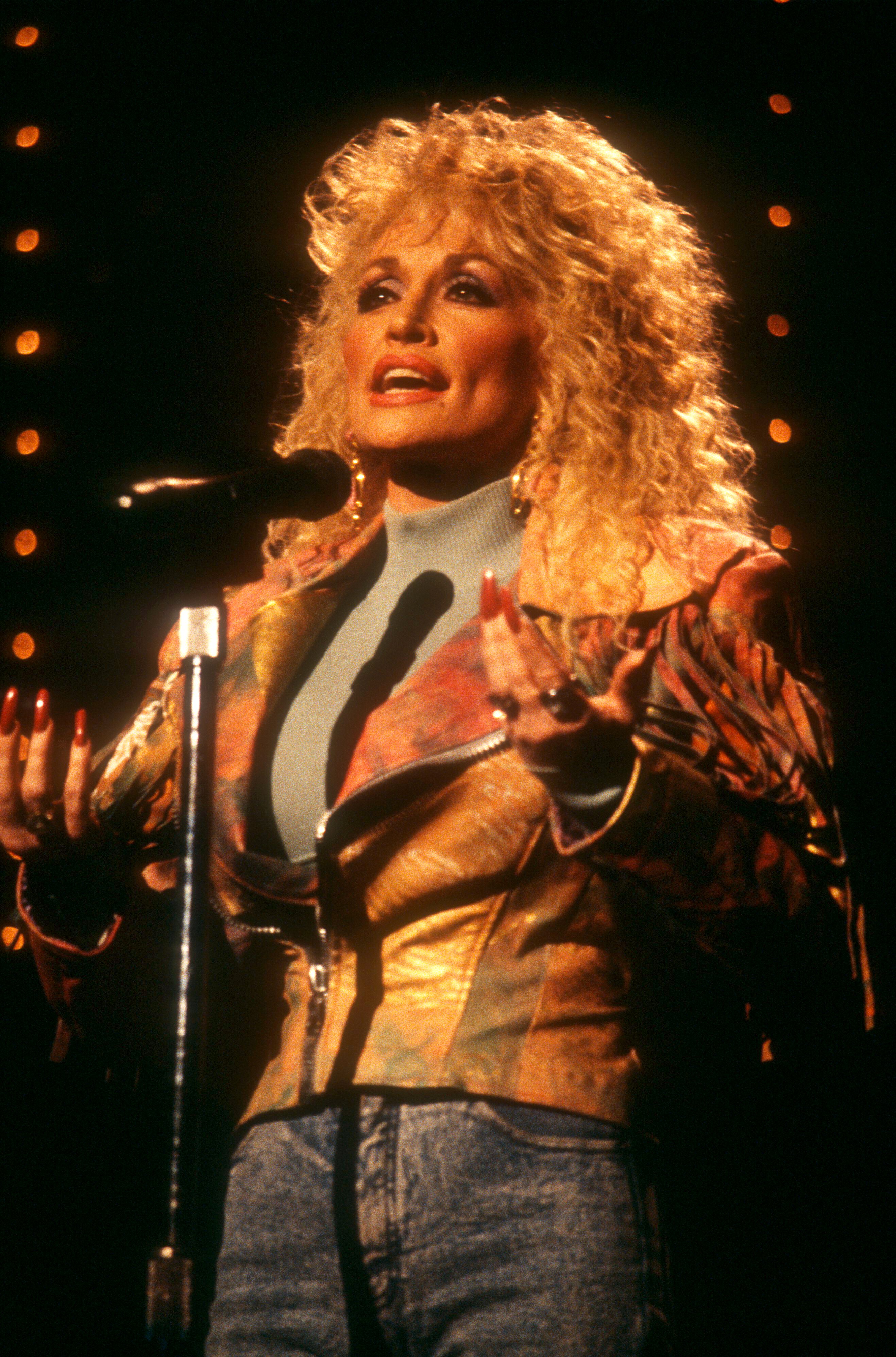 Effortless beauty and style remain the country singer's forte as she continues to wow fans with her powerful voice and great fashion sense.