Here's What ABBA Fans Can Expect from the Iconic Group in 2021
ABBA will reportedly be releasing five new songs in 2021 since their avatar tour had to be rescheduled due to the novel Coronavirus pandemic currently ravaging the world. 
Tuesday this week came with both good and bad news for fans of disco music. The good news is the supergroup ABBA has five new songs recorded and ready for release, and the bad news is the songs will not be hitting any eardrums until 2021.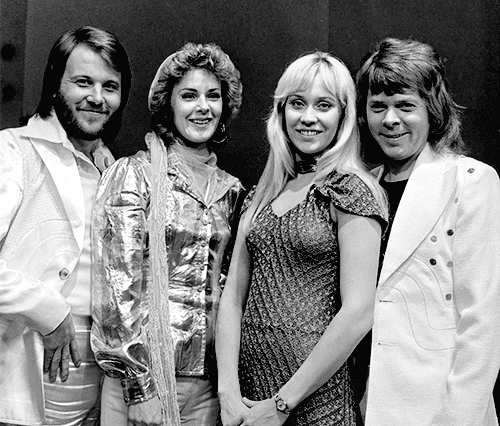 The popular singing group initially announced in 2018 that they had plans of recording new songs since they stopped 35 years ago. 
In a statement released by the group at the time, they described the experience of reuniting to work on new songs after so many years as "extremely joyful." They felt like time stood still and they were only been away on a short holiday.
In September 2018, the group came through for their fans and announced that they had put together two new songs titled, "I Still Have Faith in You" and "Don't Shut Me Down." 
There was additional talk about an avatar tour and more new songs from the group; however, Bjorn, a band member, later revealed that the exhibition of their plans was being delayed until 2020. 
The members of the ABBA separated in 1982 at the peak of their musical career.
Bjorn Ulvaeus, a band member of the ABBA revealed news of the delay to journalist Geoff Lloyd and on his upcoming podcast "Reasons to be cheerful," Lloyd said ABBA's music which should have been released at the end of this year will be out in 2021.
ABBA are a popular swedish singing group made up of couples, Agnetha Fältskog and Björn Ulvaeus, and Benny Andersson, and Anni-Frid Lyngstad.
The Swedish quartet has sold about 150 million records both locally and internationally. They are known for hits like "Thank You For the Music" and "Dancing Queen."
It was reportedly their music that inspired "Mamma Mia!"— A movie franchise that is well-loved today. There are currently two films in the franchise; however, there is a great possibility that a third movie will be made. 
The members of the ABBA separated in 1982 at the peak of their musical career. In the years leading up to their split, Bjorn divorced Agnetha while Benny and Frida also called it quits.