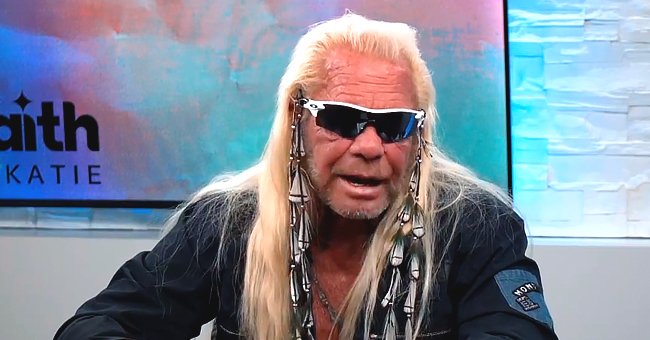 facebook.com/MyFaith.TV
Inside Duane 'Dog' Chapman's Last Moments with Late Wife Beth – Details of Their Heartbreaking Encounter
In a new interview, Duane Chapman opened up about his denial and acceptance in the final hours with late wife, Beth. The reality star told his wife something that made her avoid her husband's eyes.
On Monday, Duane "Dog" Chapman sat down for the Facebook Live show "Faith With Katie" to discuss how he is currently doing. He also delved into the heartwrenching final hours being with his late wife, Beth.
Beth passed away in June last year after battling against lung cancer for months. Although the possibility was always present, Duane revealed that he refused to consider her death until the end.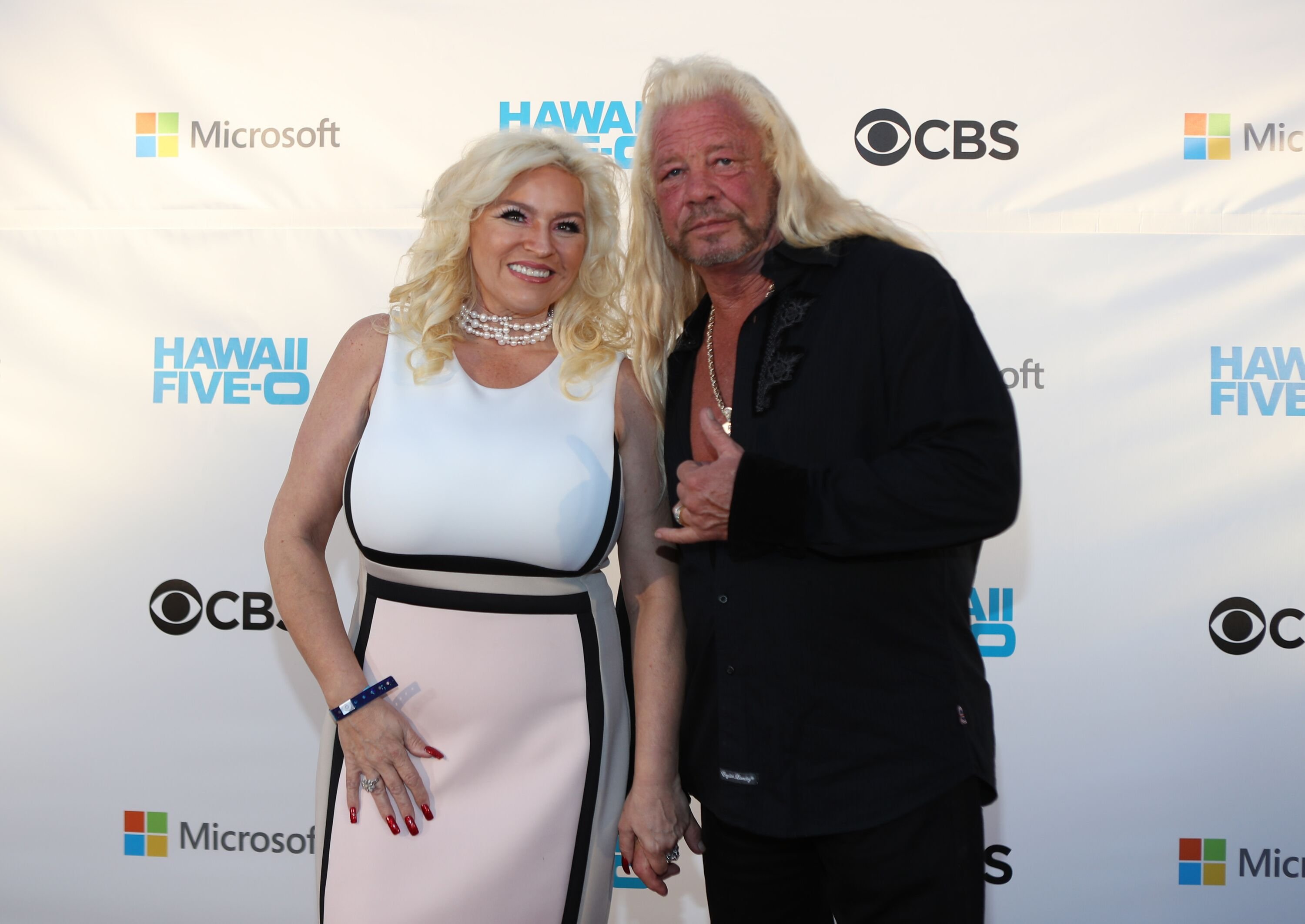 Beth and Duane Chapman at Queen's Surf Beach on November 10, 2017. | Photo: Getty Images
BOUNTY HUNTER RECALLS FINAL MOMENTS WITH BETH
"There was no planning. There was no, 'You're gonna die, let's plan it. So what do I get? Where did you put the watch?' There was none of that," explained Duane.
The bounty hunter revealed how he would tell Beth she was not going to die and denied her from even speaking about it. Eventually, though, he came to accept the reality.
Duane recalled: "They brought her out of the coma, and I said, 'You're gonna go see my mom. You're gonna go see your daddy. And Bethy, you're gonna see Barbara Katie."
All the family members he mentioned have already passed. He continued: "She would not look at me because all of a sudden she knew I had given up and I was her last hope."
BETH'S FINAL WORDS TO HER FAMILY
Last June, Duane revealed what his wife's final words were before she died. Speaking to reporters, he tearfully recounted his wife saying, "I love you" to her family and asking if they were ok.
Upon her death, Duane shared a tweet at 5:32 a.m., noting that it was the time that Beth would usually hike up the Koko Head mountain in Hawaii. Instead, she was hiking up to heaven.
DUANE MOVES ON TO NEW WOMAN
In July 2019, Duane sat down with Entertainment Tonight to talk about his loss. He insisted that the death was never something he could have prepared for, even as he noted that Beth spoke about it two to three years ago.
At the time, Duane also adamantly stated that his wife was irreplaceable. "There is not another Beth. There'll never be another Beth," he said. Still, Duane does have a new partner in his life.
In May of this year, Duane proposed to a woman named Francie Frane. In the recent segment, Duane clarified that while he will always carry Beth in his heart, Francie will be by his side.
BETH'S FAMILY HOLDS PRIVATE MEMORIAL
Duane further noted that his family is still grieving. Frane joined the 67-year-old and the rest of the "Dog the Bounty Hunter" clan at a private memorial to commemorate Beth's death in July.
The event took place at the South Platte River in Deckers, Colorado — one of Beth's favorite spots. The family paid tribute by filling a raft with flowers and sending it down the stream.
Duane said he would not have gotten through the day without the support of his fiancé. He further explained that his family had gotten closer through helping each other mourn their loss.
DUANE REMEMBERS BETH ON MOTHER'S DAY
Alongside his May proposal, Duane celebrated Mother's Day this year with a sweet post honoring Beth. He included a throwback photo of the couple's 2018 Mother's Day celebration.
Duane and Beth Chapman share kids Bonnie, Garry, Dominic Davis, and Cecily, whom Duane adopted when the pair got married in May 2006. Our hearts go out to all of them.
Please fill in your e-mail so we can share with you our top stories!