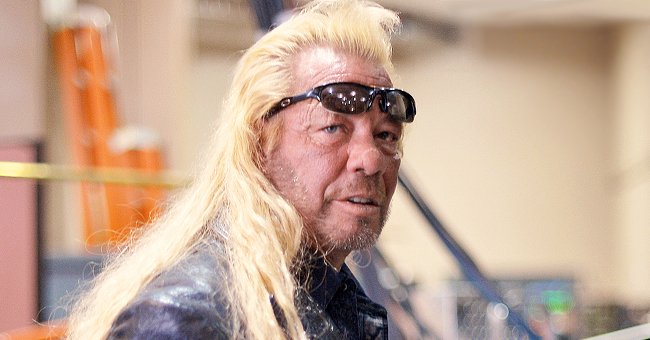 Getty Images
Inside Duane Chapman's Romantic History with 5 Former Wives and Fiancé Including a Proposal Fail

Duane Chapman is not only good at catching bad guys. The women are a sucker for the blonde bounty hunter, and he's had five wives to show for it.
Duane Chapman's love life could be a reality show of its own. Although his last wife, Beth, is the most well-known, Duane has had five wives in total — and it may become six by the end of 2020.
Following the June 2019 death of Beth, the media learned that Duane is engaged to Francie Frane in May 2020. It may be a surprise for fans, but considering Duane's romantic history, it shouldn't be too shocking.
LA FONDA SUE DARNELL
Duane's first serious relationship was with La Fonda Sue Darnell. At the time, Duane was a classic bad boy who was going in and out of jail. He already had a child from Debbie White, who was birthed while he was in prison.
Duane and Darnell tied the knot in 1972. They had two children, but it didn't save their crime-ridden relationship. Darnell asked for a divorce while Duane served time for first-degree murder.
ANNE M TENGELL
In 1979, Duane moved onto Anne Tengell. He and Tengell added three children to his count, the first of whom passed away in 1980 soon after birth. Wesley was born in 1981 and James a year later.
In 1982, Duane and Tengell began to encounter serious issues in their marriage and eventually gave up. Duane's sons would take some time to come around, but they're now on good terms.
LYSSA RAE BRITTAIN
Duane quickly found another wife in Lyssa Rae Brittain in 1982. Again, he had three children with her, and, again, one of them died. Barbara sadly passed away in a car accident in 2006.
Thus far, the marriage lasted longer than any others. In November 1991, however, Duane and Brittain officially divorced. Their daughter, Lyssa Jr, gave them a grandchild at the age of 15.
TAWNY MARIE CHAPMAN
Again, Duane wasted no time in finding himself another wife. He got married to Tawny Marie Chapman in 1992 after arresting her for drug possession and later making her his secretary.
Two years later, the pair separated. They officially divorced in 2002. Duane claimed that they were never meant to be in the first place, citing Tawny's addiction to drugs as one of the main issues.
BETH CHAPMAN
Four years after his fourth divorce, Duane said "I do" at the altar with Alice Beth Barmore (Chapman). In addition to the children they brought into their marriage, the pair had two more, Bonnie and Garry.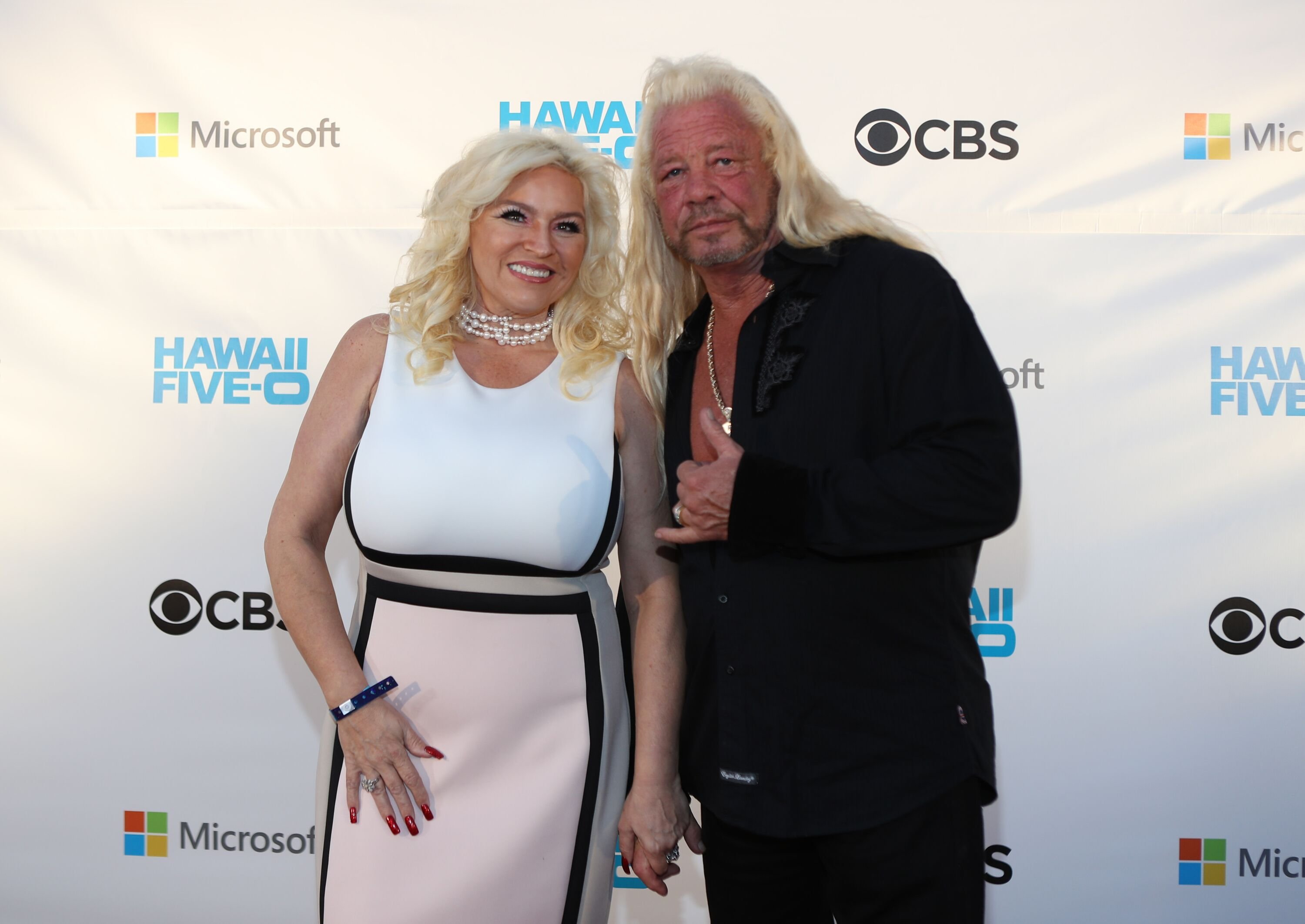 Beth and Duane Chapman at Queen's Surf Beach on November 10, 2017. | Photo: Getty Images
Sadly, Beth encountered a battle with throat cancer in early 2017. She had surgery that supposedly removed the cancer, only for it to return in November 2018. She lost her fight in June 2019.
MOON ANGELL
Seven months after Beth's passing, drama erupted within the Chapman family when Beth's former assistant, Moon Angell, was accused of being romantically involved with Duane by his daughter, Lyssa.
Things exploded further when Duane — who had implied he'd never marry again — proposed to Angell on national television. She said no, and Duane chalked his actions down to needing a friend in his grief.
STARS WITH MANY MARRIAGES
Duane has lots of celebrity competition when it comes to the number of marriages and divorces he's had. Champion boxer Mike Tyson has been married thrice. He's still married to his last wife, Lakiha Spicer.
Neither of the men beat out Zsa Zsa Gabor, who has a shocking nine marriages under her belt. Close behind her is Elizabeth Taylor. The legendary actress has had eight weddings in her lifetime.
Please fill in your e-mail so we can share with you our top stories!