Alex Trebek Turns 80 – a Look Back at the 'Jeopardy!' Host's Best Quotes and Moments on the Show
Beloved "Jeopardy!" host Alex Trebek turns a milestone 80 on Wednesday, and we took a look at five of his most memorable moments on the show. 
Since 1984, Alex Trebek grilled contestants on America's favourite game show, "Jeopardy!." Needless to say, the popular game show host had plenty of memorable moments during that time - let's look at five of the most memorable hosting moments.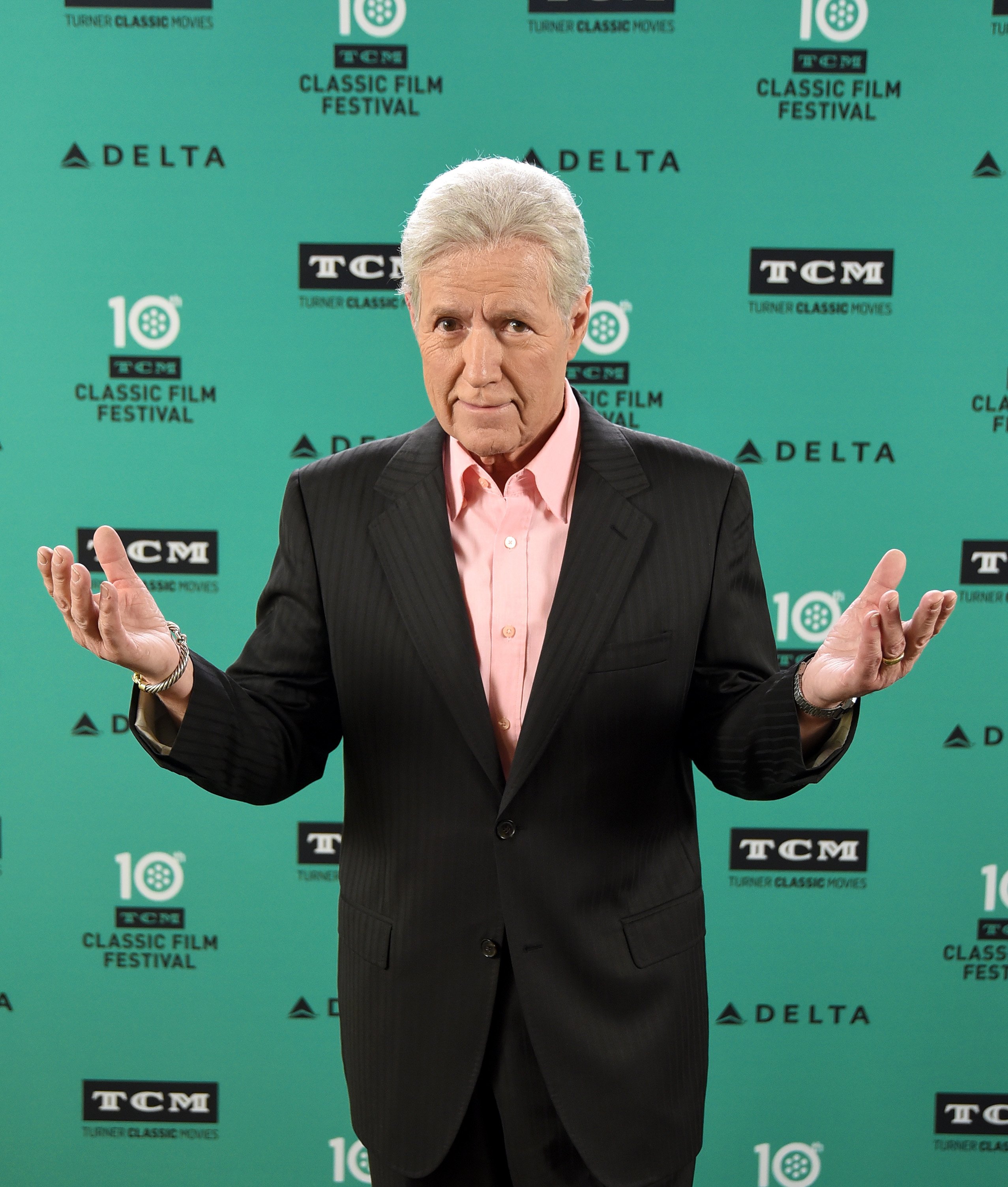 1. NO NEED FOR ... PANTS
Back in 2005 with the "Ultimate Tournament of Champions" underway, Trebek surprised everyone when walked onstage looking spiffy in a button-down shirt, a jacket, lovely knee-high socks. Precariously missing from his ensemble - pants.
2. TAKING THE 'BULL BY THE HORNS' 
With a myriad of ways for Trebek to get his point across, the show host humorously chose to amplify his voice using a bullhorn, which acted as a clue for the "Bull" category, and a joke. 
3. RAPPING RIGHTS
As a nod to the "It's a Rap" category in 2014, Trebek caught viewers by surprise when half-rapped, half-recited the lyrics to a famous rap song in the category. 
4. NOT JUST A FOOTBALL  FAN 
Trebek proved to be the biggest football enthusiast in the room one evening when he knew all the answers to questions in the "Talkin' Football" category even though the contestant couldn't get a single answer right. 
While he kept his dismay in good jest, Trebek couldn't help but joke that they should just look at the $1,000 clue "for the fun of it."
5. THE SHAMING THAT FOLLOWED 'HOE'
Trebek didn't think twice poking fun at "Jeopardy!" ace Ken Jennings when his very enthusiastic answer to a question gave him the perfect opportunity. Instead of saying "rake," Jennings answered, "hoe." 
With a response almost equally enthusiastic, Trebek reportedly said, "Whoa, they teach you that in school in Utah, huh?"
TREBEK'S' JEOPARDY!' CONTRACT
With no plans to retire any time soon, Trebek's contract will have him host the show for at least another two years if his health allows. 
Last year, Trebek received a Stage 4 pancreatic cancer diagnosis, and even though he is determined to win his battle with the disease, he did share whom he'd like to succeed him on the show.
During an interview, Trebek said that he plans on sticking around at "Jeopardy!" as long as possible, but if he could choose his replacement, it would be none other than Betty White.
REFLECTIONS ON LIFE
On July 21, Alex Trebek's memoir hit the shelves. Titled "The Answer Is... Reflections on My Life," the book gave more in-depth insights into his private life with his wife Jean and his decades spent on the game show.
From events that happened during his childhood days until his most recent struggles with cancer, it shines a light on all aspects of his life and how he became the man America came to know and love.