See Fan Reactions to Jordin Sparks' Husband Dana Isaiah Showing off His Muscular Body
Jordin Sparks has a model husband, Dana Isaiah, whose recent post of himself showing off his muscular body stirred reactions from fans.
Isaiah and his award-winning wife are such an item. The pair said their "I dos" in 2017, and since then, their love story has been a desirable one.
Recently, the model showed off his muscular frame by engaging in a photoshoot where he posed shirtless. All Spark's husband had on was dark colored jeans with a colorful cloth that hung loosely in his pocket.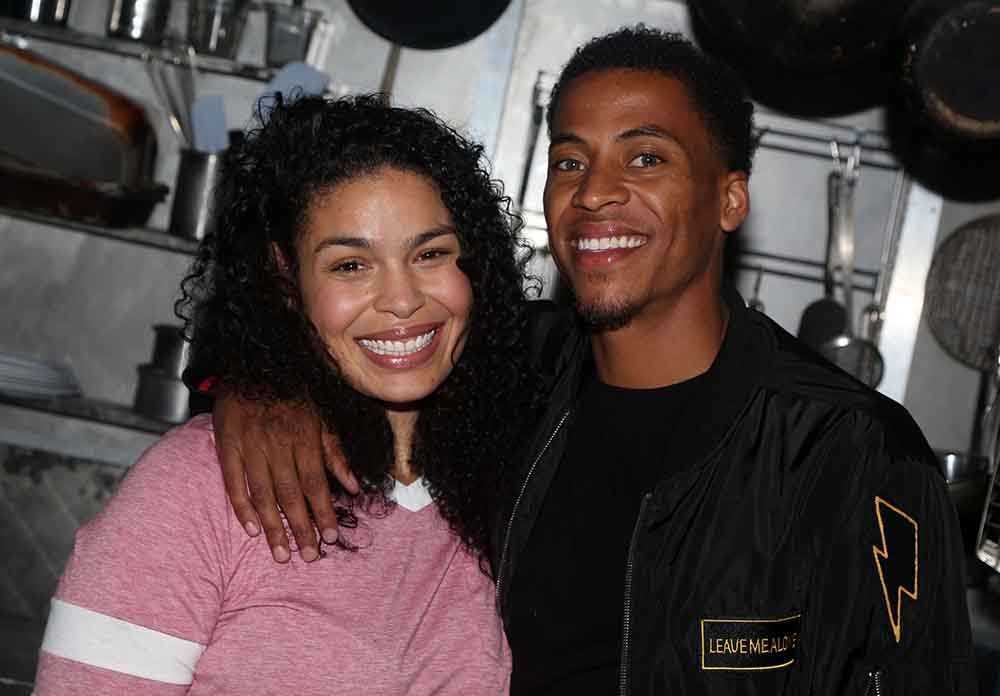 His smiles and different model poses made the picture breathtaking, and it did ignite some sparks of admiration from his online audience. Isaiah certainly subscribed to the saying "a picture speaks a thousand words," as he captioned the post using only emojis.
Fans didn't think it was an easy snap to overlook, and they gushed on the images while referring to his wife. One person wrote: "Ms. Jordan is one lucky woman." Another fan said:
"Your wife is an awfully blessed woman."
Isaiah is family-oriented and takes to sharing posts of his nieces and parents. Jordin Spark's husband is equally a proud father, and they share a son. The couple welcomed their bundle of joy shortly after they got married.

The father of one and his woman make it a duty to spend as much time, in each other's company, as possible. The duo have similar values and faith, which makes them an excellent match.
Team Sparks did not have any of it as they fired at him for spending time with another woman.
What is even more adorable is that they are both obsessed about keeping fit, and this makes them hit the gym frequently. Sparks is about three years older than her man. However, it is not an issue for the couple who are nearly inseparable.
Getting criticized as a public figure is not a surprise, but very few entertainers make time for this when it comes to standing up to the critics. For Sparks, trolling is a no-go area, especially when it has to do with her husband.
A while ago, he shared an image of himself and a former high school female friend hanging out, but team Sparks did not have any of it as they fired at him for spending time with another woman.
His beau was quick to rise to his defense by explaining that she had no problem with the relationship, as they are seemingly a good couple that keeps cordiality with credible friends.
They are blessed to have each other in their lives, and they regularly share gratitude to their parents for hooking them up via a group chat.
As celebrities, they are under the microscopic glance of their fans. When Isaiah posted a cryptic message, in March, talking about someone being forced to marry, people began speculating that the union was heading to the rocks.
This notion was soon corrected by the couple who simultaneously showed their fans that they are as happy as they can be, and are enjoying time together as one big family.