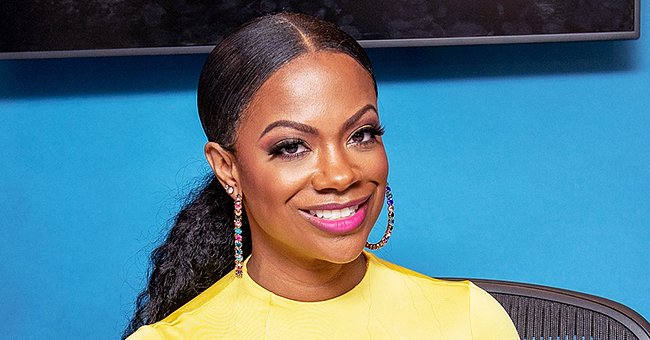 Getty Images
See How Kandi Burruss Celebrated Daughter Blaze's 8th Month Birthday with Son Ace
It has been eight months since Kandi Burruss welcomed her daughter, Blaze. The proud mom took to Instagram to celebrate the milestone with a cute video alongside her son, Ace Wells Tucker.
Kandi Burruss ranks up there when it comes to doting on her children. Since she welcomed her second child, daughter Blaze, with husband Todd Tucker, Burruss has not failed to celebrate every single milestone uniquely.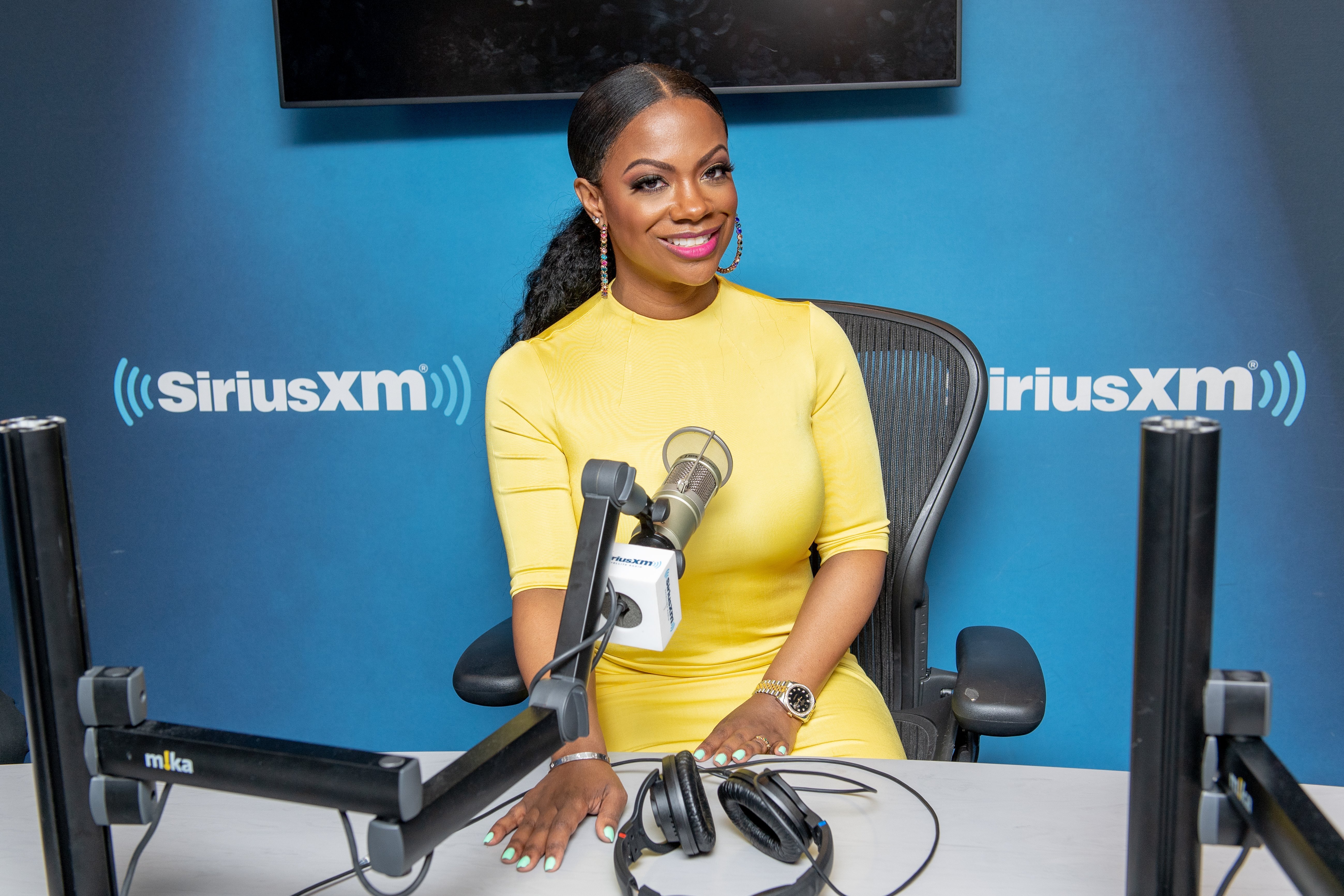 Kandi Burruss visits SiriusXM Studios on March 18, 2019. | Photo: Getty Images
The "Real Housewives of Atlanta" star recently took to her Instagram page to celebrate another milestone of her daughter, Blaze, as she became eight-months old.
Burruss shared a cute video of her carrying Blaze in her arms, while she also had her 4-year-old son, Ace, holding on to her from her back.
In the clip, Burruss, 44, can be seen wearing a blue-colored outfit with plunging neckline and long black braids. She shared the video alongside the caption:
"My babies @acetucker & @blazetucker are getting big so fast! Blaze is 8 months old today!"
The RHOA star can be seen struggling to hold on to her son hanging from her back. The little boy proves too heavy for her, and she eventually lets him down as the video comes to a hasty conclusion.
On May 22, the former Xscape singer celebrated her daughter turning six months old in a similar fashion. Burruss shared a clip of Blaze on her lap as she gave an insightful commentary about the special day.
She became emotional as she spoke of the pains of explaining police brutality to her 4-year-old son.
While captioning the clip, Burruss revealed that apart from her daughter's milestone, other family members also had reasons to celebrate. She went on to highlight her son winning the science fair, and she winning season 3 of "The Masked Singer."
Kandi Burruss also shares a 4-year-old son, Ace Wells Tucker, with her husband, Todd Tucker. Apart from her two kids with Tucker, the RHOA star also has a 17-year-old daughter, Riley Burruss, from a previous relationship.
Riley will be heading to New York University in the fall, while her son Ace began preschool in August 2019. Burruss was there with the camera to capture the special moment, which she later shared with her fans.
Last month, Burruss joined "Watch What Happens Live," where she talked about how her children are dealing with the racial prejudice in the country. She became emotional as she spoke of the pains of explaining police brutality to her 4-year-old son.
No parent signs up for having to explain police brutality to their children, but when it comes to her kids, Burruss is always ready to go. The mom has managed to balance her beautiful family life with her career, and she does it effortlessly.
Please fill in your e-mail so we can share with you our top stories!