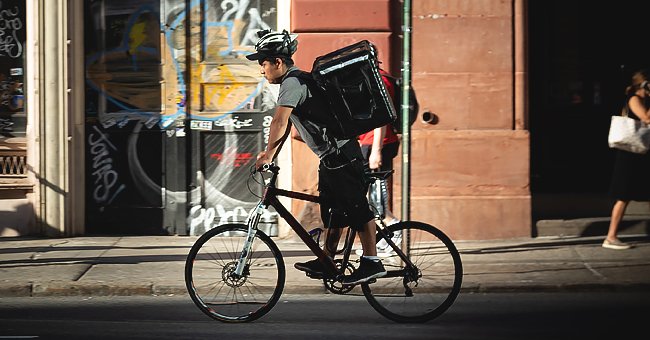 unsplash.com/pcklopf
See How This Pizza Delivery Driver Reacted When He Realized He Received a Massive Tip

A Pizza Hut delivery driver in Tennessee was left stunned when he received a massive tip, which was more than three times the Pizza's value.
As authorities continue to grapple with containing the spread of COVID-19 and the rebuilding process of the economy, more than ever, random acts of kindness are needed to help the most vulnerable back on their feet.
Over the weekend, when Doug Barlow placed an order from his local Pizza Hut, that is precisely what he had in mind — a random act of kindness. He decided to leave something special for whoever brought him the Pizza.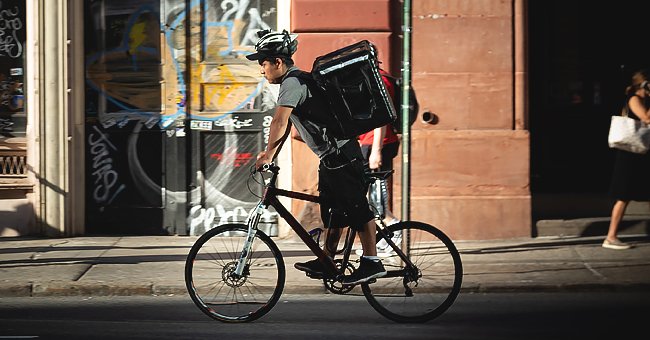 Pizza delivery driver riding his bike | Photo: unsplash.com/pcklopf
Shortly after calling to place an order for a medium Pizza and a portion of wings, which cost less than $30, Barlow penned down a thank you note and left $100 in an envelope at his doorstep.
The unassuming Pizza Hut delivery driver, William Felks, made the contactless drop-off at Barlow's doorstep, picked up the envelope, and began to head towards his car. Felks suddenly turns around and stares at the house for several seconds while processing the contents of the envelope.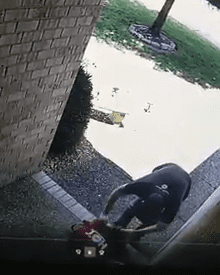 Stunned Pizza delivery driver after realizing he received a massive tip | Photo: facebook.com/NBC Montana
The video footage showing Felks reaction was captured by Barlow's security camera. While speaking on why he did it, Barlow told Fox 17:
"The reason I did it is to pay it forward. I am blessed to still have a job and afford to be able to do it."
The Coronavirus pandemic has forced several cities across the world into lockdown, with many people losing their means of livelihood.
Barlow recognizes this fact and claims that he is glad he can put a smile on the face of someone else. He added that he was fortunate to have a job still and sees it as an opportunity to lift somebody, even if for a day.
In May, it was reported that some employees of a North Carolina restaurant were pleasantly surprised with a $1000 tip.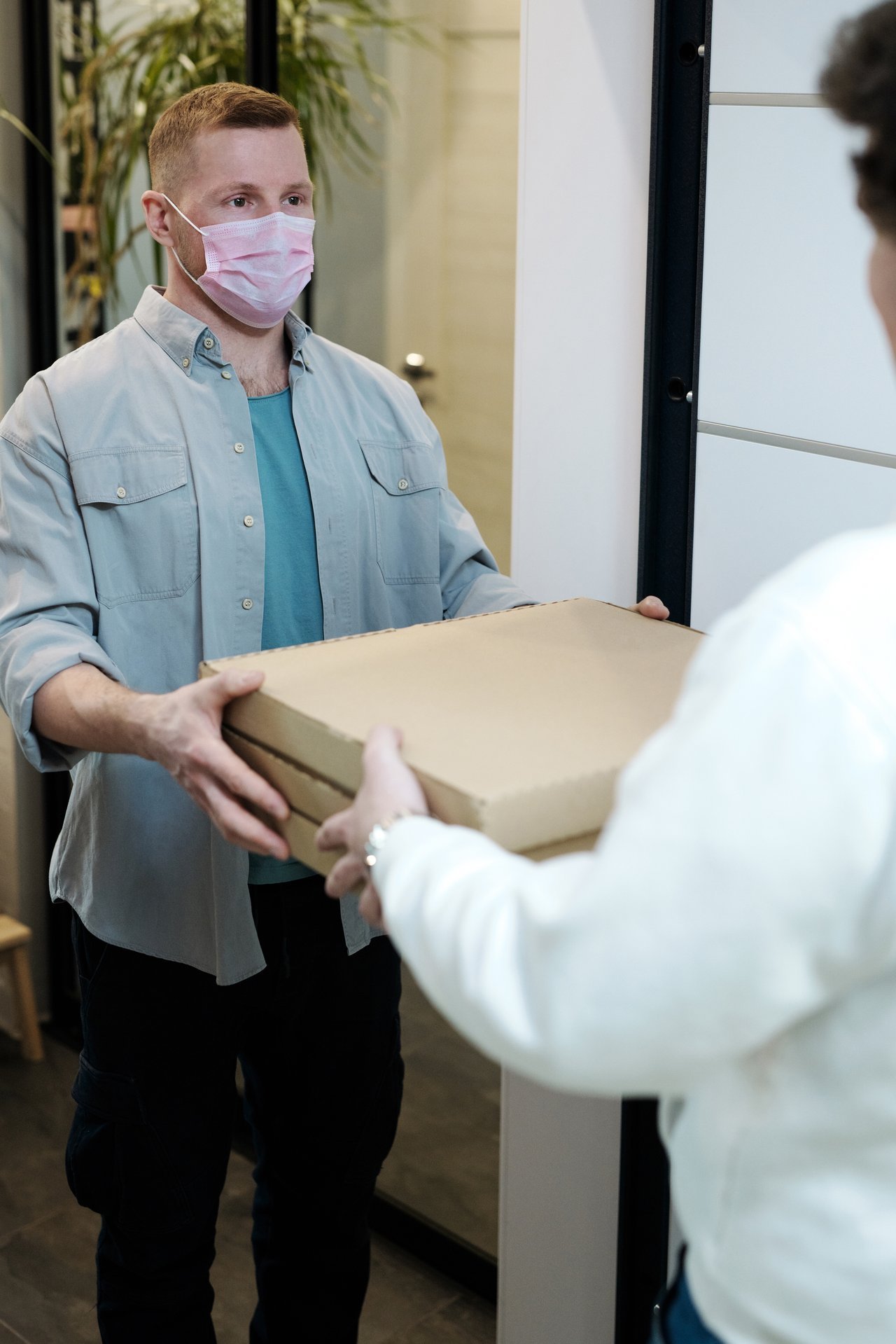 A man wearing a face mask receiving a Pizza delivery | Photo: Pexels
Felks was very appreciative of the generous tip, and he later put a call through to Barlow to thank him personally, while he was on his way back to Pizza Hut.
Meanwhile, Barlow has also taken the opportunity to urge other customers who have found themselves having to order food more frequently these days to show a little more kindness. In his words,
"It only takes a nice gesture of kindness to make someone feel good. You just don't know what they might be going through at this time."
During the past few months, the demand for food delivery services has increased immensely due to the restricted movement across cities in the United States due to the novel Coronavirus outbreak.
A Pizza Hut spokesperson confirmed that the chain had completed more than 16 million contactless drop-offs across the country since the beginning of the lockdown.
In May, it was reported that some employees of a North Carolina restaurant were pleasantly surprised with a $1,000 tip after taking a $43.31 breakfast order.
The novel Coronavirus pandemic continues to wreak havoc across cities around the world, and there seems to be no end in sight. However, the kind gestures of a few are beginning to shine a light in these trying times.
Please fill in your e-mail so we can share with you our top stories!