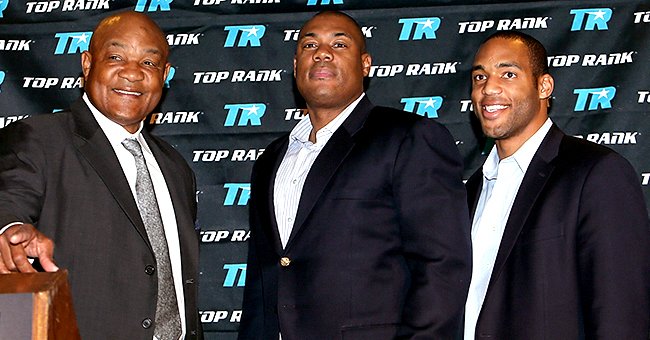 Getty Images
George Foreman Fathered 10 Kids from 5 Different Women – Why He Named All of His Sons 'George'

Boxing legend George Foreman is a well-decorated combat champion who fathered ten kids. One interesting fact is that Foreman named all his sons after himself!
80s boxing fans do not doubt that George Foreman was a champion in his own right and in the boxing ring. Foreman, who is now retired, is a two-time world heavyweight champion, among numerous accolades.
Foreman, also known as Big George, has been married five times and in those years, he fathered ten children - five daughters and five sons who were named after him. Foreman has a thought-provoking reason for this.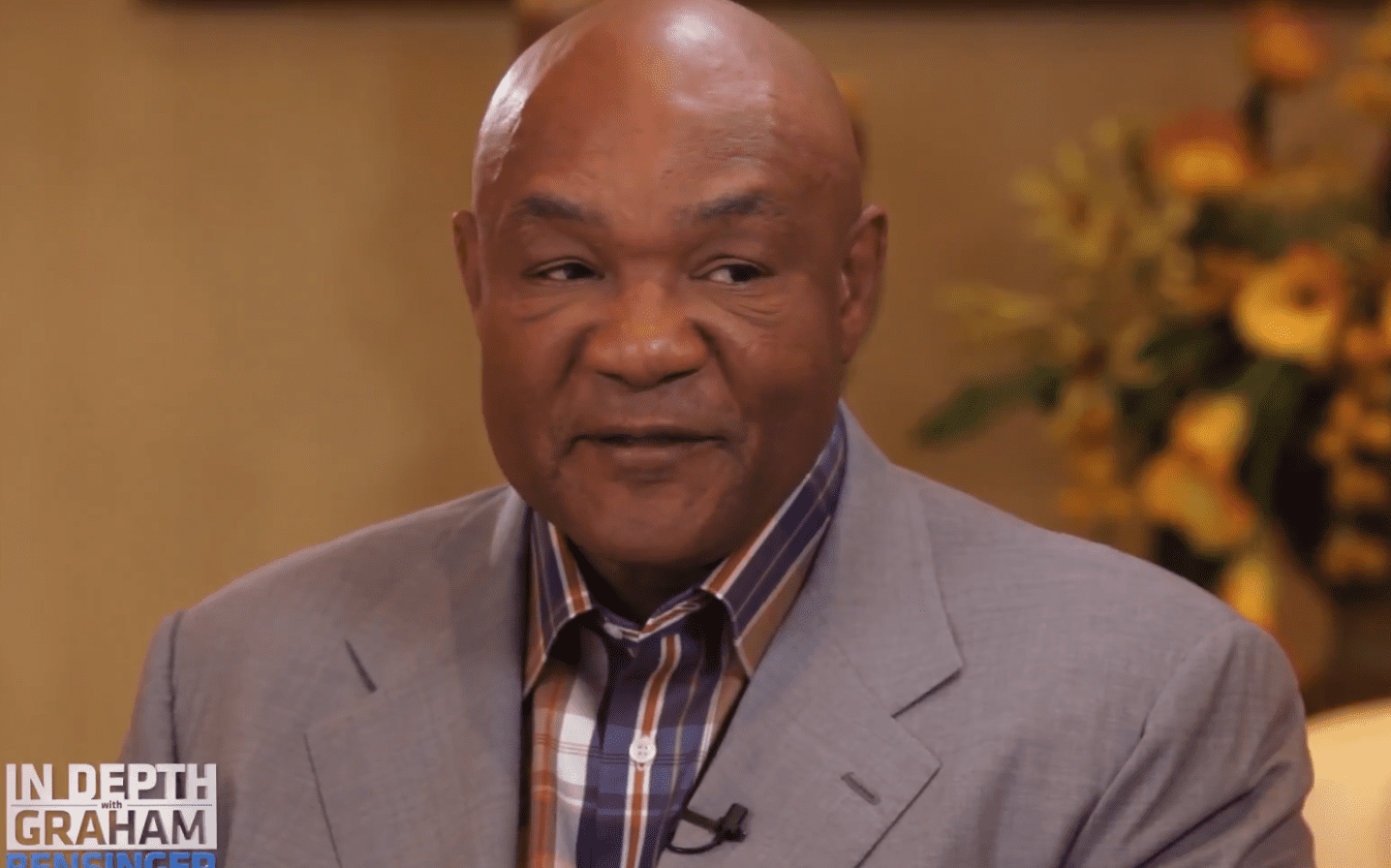 George Foreman on "In Depth" with Graham Bensinger. | YouTube/GrahamBensinger
WHY THE SIMILAR NAMES
Foreman was married to five women and although all his sons might have different mothers, they have one thing in common -their names. Foreman revealed on his official website the reason for this. The dad-of-ten mentioned that the significance of the name had to do with togetherness. He wrote:
"I named all my sons George Edward Foreman so they would always have something in common…"
The famous patriarch also has a mantra for his sons in line with their similar names. For Foreman, if one person rises, the others grow as well, and if it were otherwise, everyone would be affected.
MEET THE "GEORGES"
Once in an interview, the two-time heavyweight star joked about having difficulties remembering all his sons' names, so the similar names solved that.
Foreman extensively explained the importance of fathers being good role models.
This could, however, prove confusing. Thus, all of Foreman's sons have nicknames. His sons are George Jr., George III, also called "Monk." George IV is nicknamed "Big Wheel," George V, "Red," and the youngest George is called "Little Joey."
While most of them stayed out of the public eye, George III followed his dad's footsteps and competed in 2009 until 2012. George III's boxing career was impressive with a 16-0 winning record.
FOREMAN ON FATHERHOOD
Growing up, Foreman had a troubled childhood and he sought solace in the world of boxing. After gaining experience as a father, Foreman, a grill expert, wrote a book on fatherhood.
In his book titled "Fatherhood by George," Foreman stated the roles of fathers in the lives of their kids. For him, fathers should endeavor to speak the truth.
The 71-year-old believes that children have an innate way of knowing falsity. He mentioned that dads should set ideal examples through their acts.
An example is how women should be treated. Foreman extensively explained the importance of fathers being good role models and the effects of negativity.
Please fill in your e-mail so we can share with you our top stories!