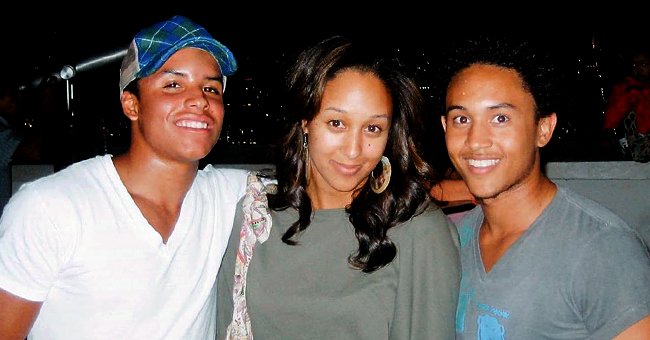 Instagram/tameramowrytwo
Check Out This Throwback Photo of Tamera Mowry with Brothers Tahj and Tavior – Do They Look Alike?
Tamera Mowry decided to bless fans with a gorgeous throwback photo of herself and her adorable brothers, and it has her fans swooning.
For some people, being beautiful is timeless. Looking at the throwback photos of certain people makes one wonder if they aged at all.
Fans and lovers of Tamera Mowry and her family were left swooning after she shared a throwback image of herself and her two brothers: Tahj and Tavior.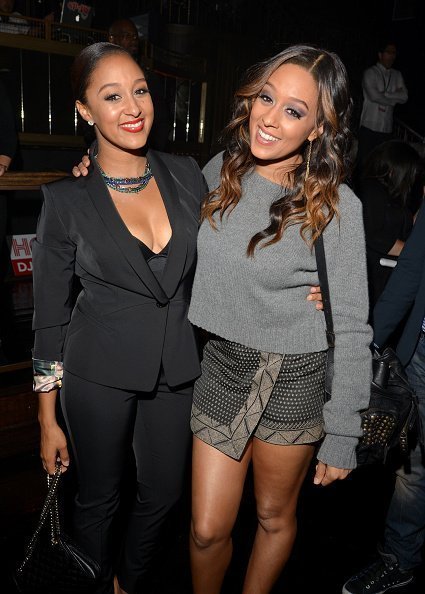 Tamera Mowry-Housley and Tia Mowry-Hardrict at Emerson Theatre on November 4, 2013 | Photo: Getty Images
In the adorable image, the siblings looked lovely. Tamera stood in the middle and had on a gray sweatshirt with her makeup-free face and hair cascading down her shoulders.
Tahj looked handsome in his faded blue shirt while Tavior, who happened to be the tallest of the bunch, had on a white shirt with a blue baseball cap framing his cute face. Captioning the image, Tamera wrote,
"#TBT with my bros!! This was years ago when we went to the Griffith Observatory in #LA, ? "Who needs superheroes when you have brothers."
She also used the hashtags "#throwback #family #babyfaces," and fans agreed that they indeed have baby faces. Some expressed that it seemed the Mowry's never aged as they looked almost the same now.
Some other fans could not help but gush over how cute they looked. Someone hilariously asked, "how does she still look the same????!!!, ??❤️❤️❤️❤️" and another wanted to know how such beauty ran in the family.
Fans of the famous daytime talk show "The Real" are in for some saddening news.
Some fans, however, expressed that they did not know Tamera and her twin sister Tia had another younger brother apart from Tahj. Tavior, who is the last of the Mowry kids, has not been in the spotlight like his sisters and brother.
He was an athlete at the University of California Davis, where he graduated with a bachelor's degree in Science. A true "Cali boy" at heart, Tavior also sings and plays the guitar.
One impressive fact about him asides his athletic and entertaining abilities; Tavior is also a family person through and through. From hanging out with his sisters and his nieces and nephews, there never seems to be a dull moment with him.
Tia and Tamera may be most famous for their role on "Sister, Sister," but the ladies have been up to numerous other things since the show ended.
While there have been people asking for a reboot, the sisters are not sure if there would be one, although they are keeping their options open.
However, fans of the famous daytime talk show "The Real" are in for some saddening news as Tamera recently revealed that she would not be returning to the show. She admitted that she wanted to spend more time with her family, and moving on from the show was the best thing for her at the moment.
The network in charge of "The Real" also expressed their sadness over Tamera leaving but intimated that she is welcome back any time.
The Mowrys seem to have it all, from fantastic work ethics to making their way in the entertainment industry, a loving family and timeless beauty, it is no wonder fans often gush over them.
Please fill in your e-mail so we can share with you our top stories!