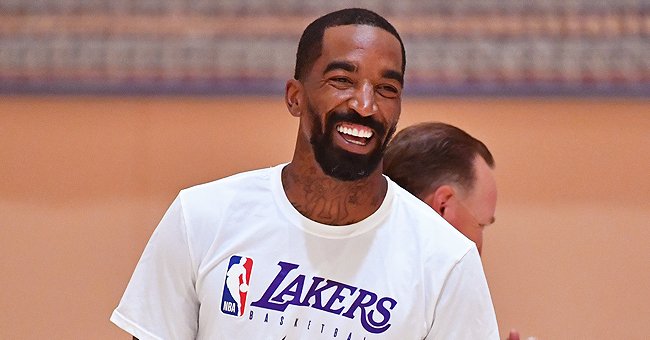 Getty Images
This Is What Lakers Player JR Smith Did Not Pack Enough of for the NBA Bubble
Lakers' shooter J.R Smith admitted that while heading for the NBA Bubble, he under packed and realized it was a huge mistake on his part.
Almost everyone knows what it feels like to under pack or overpack for a trip. Sometimes, the calculations done for packing one's luggage might differ from the situation one would encounter.
Lakers' shooting guard, J.R Smith is currently facing a packing dilemma as he revealed to Allie Clifton of "Spectrum Sports" that he had under packed underwear for the NBA Bubble.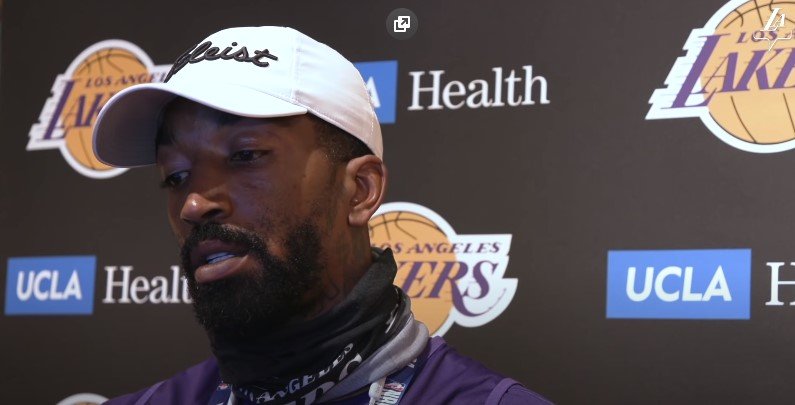 Photo of J.R. Smith talking to the press | Photo: Youtube / Los Angeles Lakers
Smith and Clifton had an online chat where she asked how he was settling down into life at the NBA Bubble. Smith answered that life at the Bubble was excellent, and he had engaged in various activities aside from playing basketball.
In a game of rapid-fire questions, Clifton asked Smith what it was that he did not pack. In hindsight, he wished he had packed enough. Laughing at the question, Smith said:
"Mehnn! More underwear and socks… honestly, I packed like seven because I figured I'll be good for once a day, but then I didn't calculate all the showers in between..."
Smith admitted that he was going through his undies fast (between playing golf and basketball practices) and it was beginning to become a real issue as he was running through his pairs in about two to three days.
He mentioned that they have a good laundry system at the Bubble which somehow made him have clean underwear at any point in time so he was faring pretty well.
...Smith stopped Vardon from starting trouble between himself and fellow teammate Dion Waiters.
Fans had some hilarious comments about Smith not having enough underwear with most wondering why he did not order for some more.
Apparently, the laundry system at the Bubble is massive and it was revealed that an entire batting cage was renovated into a gigantic laundry room.
Smith joined the Lakers at the beginning of July in Orlando after his teammate, Avery Bradley opted out of the training session because he did not want to jeopardize his family's health.
Earlier in the month, in an online interview with reporter Joe Vardon of "The Athletics," Smith stopped Vardon from starting trouble between himself and fellow teammate Dion Waiters.
Vardon had asked Waiters how he felt after reuniting with Smith following their major trade in 2015 and Smith butted in telling Vardon not to start any trouble.
The NBA, which returns on July 30, will show Smith and the Lakers taking the floor against The Clippers and it promises to be an exciting game to watch.
Please fill in your e-mail so we can share with you our top stories!