Fans Criticize Kelly Ripa for Her Joint Statement on Regis Philbin's Death — Here's Why
On July 24, 2020, television personality Regis Philbin passes away at the age of 88. Kelly Ripa and her co-host, Ryan Seacrest released a joint statement about the late star that appeared to ruffle a few feathers.
In their joint statement, the "Live with Kelly and Ryan" co-hosts wrote how they were "beyond saddened to learn about the loss of Regis Philbin." The pair described him as "the ultimate class act" who brought his "laughter and joy" into people's homes daily on "Live."
The duo also noted how he'd helmed the show "for more than 23 years." Ripa and Seacrest revealed that they were "beyond lucky" to have had Philbin as their career mentor.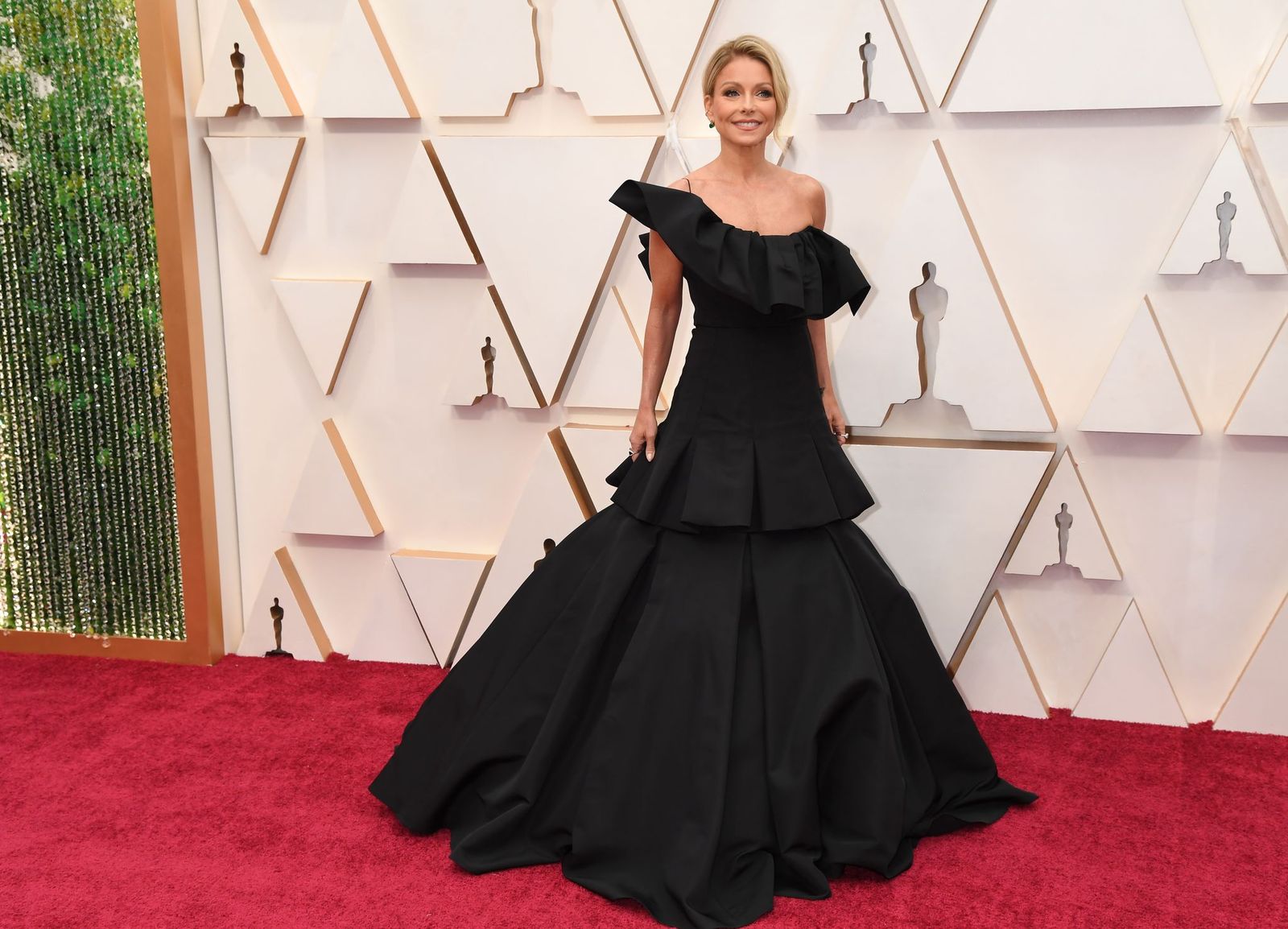 FILLING IN HIS SHOES
They also appreciated being able to be inspired by him to "fill his shoes on the show." The co-host's concluded their joint post by sharing their condolences to his family.
The statement wasn't well-received by some of Philbin's fans. One person clarified how the statement hadn't been from Ripa but was "written on her behalf coming from the #KellyandRyan show."
RIPA NEVER CALLED PHILBIN
The fan also felt Seacrest's "tribute" was "empty" too. The person tweeted how Philbin and Ripa never had a relationship.
Another person questioned if Ripa wasn't the one who failed to call Philbin after he left "Live." A third social media user revealed how he wasn't "sure" how he felt about the star's "tribute."
Let's clarify. #kellyripa didn't pay tribute to #Regis, it was written on her behalf coming from the #KellyandRyan show. And Ryan's empty 'tribute' was first. Regis and Kelly did not have a relationship. And the only words that matter here are from Kathie Lee.

— Di✨ (@lakeside_23) July 25, 2020
FAN  NOT PLEASED WITH TRIBUTE
The fan complained about Ripa and Seacrest posting the same message. Noting he was grateful Ripa posted anything at all; he still believed "it would have been nice to have something from the heart."
Isn't she the one that never called him after he left the show?

— Michelle McNamara (@Chelly1955) July 25, 2020
KELLY AND REGIS WORKED TOGETHER
Ripa worked with Philbin on "Live" from 2001 to 2011, when she took over from Kathie Lee Gifford. The late star retired in 2011 after appearing on the morning program for more than 28 years.
I'm not sure how I feel about this "tribute." She and Ryan posted the EXACT same thing. While grateful she posted something, it would have been nice to have something from the heart. Hopefully she will address on Monday

— Shawn Albanese (@shawn830) July 25, 2020
REGIS & KELLY NEVER GOT ALONG
Despite them having great chemistry on screen, the pair allegedly didn't get along off-screen. In 2017, while speaking to Larry King, Philbin revealed he and Ripa hadn't been in contact since he left the show.
PHILBIN BLAMED RIPA
He shared how Ripa had been offended when he left and thought she was the cause. Philbin clarified the reason for his departure stating that his role on the show wasn't right for him anymore.
Kelly Ripa's caught up in a new feud that *doesn't* involve Michael Strahan. How she's firing back at Regis Philbin's claims now on #ENews. pic.twitter.com/TwXfKsa6ak

— E! News (@enews) February 17, 2017
RIPA PINS BLAME ON PHILBIN
In a different interview, Ripa alleged that her former co-host was more "business-like, with little interaction behind the scenes." Besides his many achievements, the late star was also an author of five books.
Two of the books were a collection of recipes with former co-host Gifford.