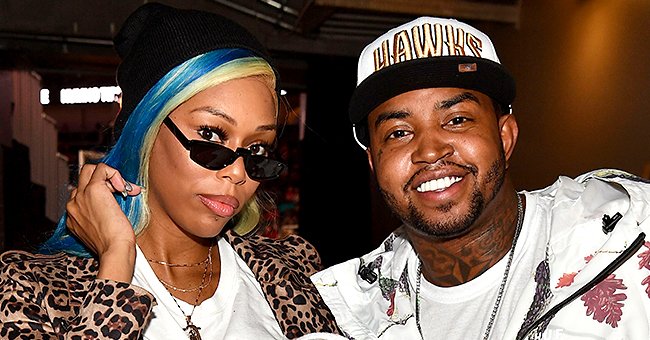 Getty Images
Check Out This Beautiful Black & White Photo of Lil Scrappy's Wife Bambi Showing off Her Baby Bump
The "Love & Hip Hop Atlanta" star has delighted her huge fan-base in social media with a beautiful picture in which she flaunts her pregnant belly as she expects her second child.
34-year-old Bambi Benson, the wife of 36-year-old rapper Lil Scrappy has answered to the Instagram challenge that celebrates the value of women with a black and white picture, posting an image of herself flaunting her pregnant belly.
On July 26, 2020, Benson took to her Instagram feed to share a beautiful photograph in which she appears standing and cradling her baby bump with one hand.
She's wearing a long black and white skirt that is blown up by air, leaving her toned legs visible. Benson also has a black bra, with her prominent belly showing as well as her many tattoos.
In the post's caption, Benson thanked her friend and actress Shamea Morton for nominating her for the challenge.
The post was very well received among Benson's many fans and followers, with more than 64,000 people hitting the "like" button in the social network, including rapper Nicki Minaj.
Five months ago, Benson and Scrappy were revealed to be expecting their second child together, with sources close to the "Love & Hip Hop Atlanta" couple confirming the news to TMZ on February 28.
According to the source, Benson was around 18 weeks pregnant at the time which made it too early to know the baby's gender. The baby on the way will join 1-year-old Breland, the first baby from the marriage, born in September 2018.
Apart from Breland, Scrappy has a 15-year-old daughter, named Emani, from a previous relationship.
In April 2020, amid the COVID-19 quarantine, Benson and Scrappy were ready to reveal the gender of their upcoming baby which they chose to do on Instagram Live because of the social distancing measures.
The couple transmitted from their backyard's basketball ring in the company of Breland and Emani throwing powder-filled basketballs with the color of the powder (purple) revealing the baby in the oven to be a girl.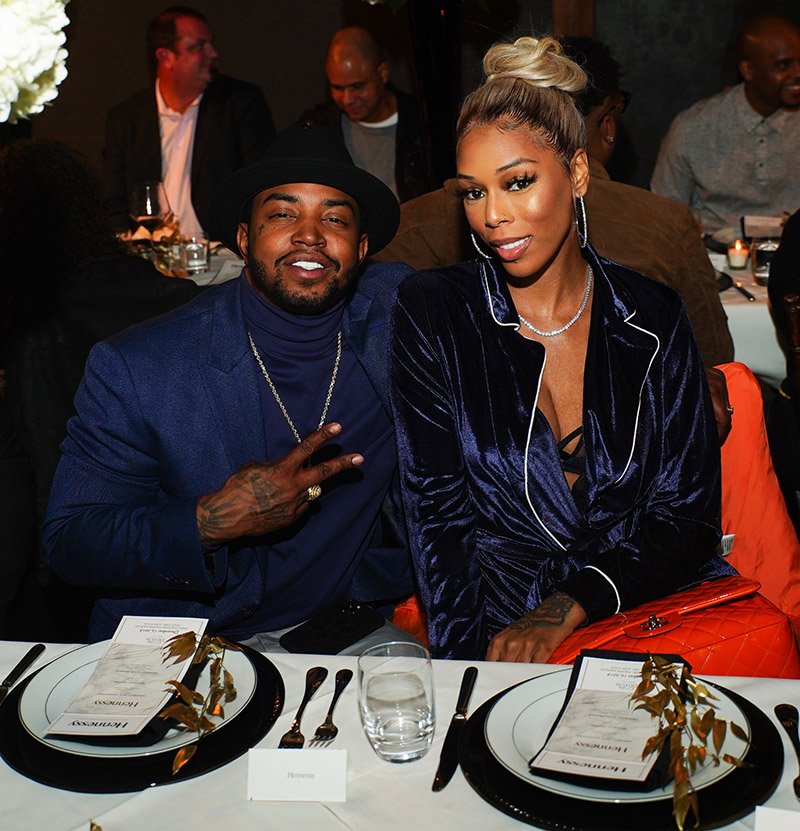 Adiz 'Bambi' Benson and Lil Scrappy attend the 2019 BMI holiday event at Cape Dutch on December 12, 2019 in Atlanta, Georgia. I Image: Getty Images.
After sharing the news, an excited Scrappy took to his Instagram to thank God for having added "another queen in [his] life," expressing how much he was looking forward to "be [her] bodyguard" just as he is for her older siblings.
Baby number 2 comes nearly three years after Scrappy and Benson secretly married after getting back together from a breakup, with Scrappy making a big effort to win Benson's love again.
Please fill in your e-mail so we can share with you our top stories!