'General Hospital' Star Emme Rylan Mourns the Loss of Sister Lara — See Her Message to Donors
Emme Rylan recently took to Instagram, where she announced the death of her sister, Lara, and the actress was met with condolences from her famous friends in Hollywood.
"General Hospital" actress Emme Rylan is currently mourning the death of her sister, Lara, who passed away after a long battle with stage four cancer.
Taking to Instagram, Rylan shared a post that featured a solo photo of Lara, a second one where she posed with her dog, Riley, and a childhood picture of Rylan and her sisters.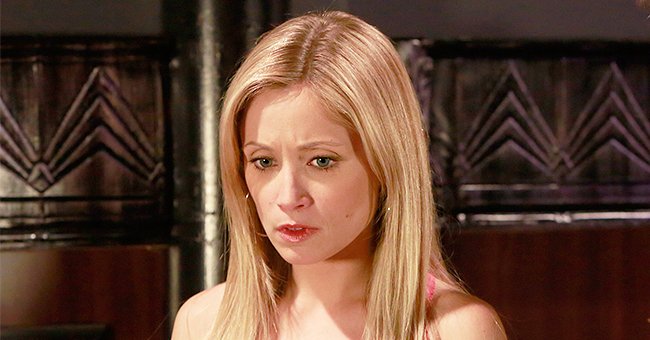 In her caption, Rylan described Lara as an Angel who was now in heaven. The actress also stated that she believes Lara's late dog would be waiting at heaven's gate.
Rylan continued by expressing gratitude to everyone who made donations toward her sister's health two years ago. In conclusion, she wrote:
 "The money raised made it possible for her to live in comfort in her home, and I will be forever grateful for that. ❤️"
Shortly after sharing the heartbreaking news of Lara's death, some of Rylan's famous friends and co-stars from the series, "General Hospital," took to the comments section where they expressed their condolences.
Mark Lawson wrote, "Oh Emme, I'm so sorry for your loss," while Kelly Monaco added, "I am so so sorry for your loss. I can't imagine what you're going through," with many others also leaving similar messages.
Lara was surrounded by kindness in her last days.
Lara was diagnosed with cancer in 2018, and following that, a GoFundMe account was set up to raise money, which would help pay for her medical treatments in 2019.
The GoFundMe page reportedly explained that Lara had been a server at Dover Downs Casino at the time she was diagnosed with cancer.
The page also explained how Lara had been suffering from back pain, which was later discovered to have been caused by a cancerous mass on her sacrum.
Although Lara was uncomfortable asking for donations for her treatment, she soon became financially overwhelmed with the medical bills — thus the GoFundMe page.
Taking to Instagram at the time, Rylan revealed her sister's health conditions and had asked for donations from her fans and followers. According to her, even a dollar would have been much appreciated.
Some of Rylan's friends and co-stars in "General Hospital" also took to their social media pages where they helped spread the word about Lara's health condition at the time.
After about 20 days, the page had recorded a total donation of $25,815 towards its goal of $30,000, and by the end of the donations, the fund exceeded its goal by $5,024.
With all of these, Lara was able to maintain her health, and although she didn't win the battle against cancer, there is no doubt that Lara was surrounded by kindness in her last days.