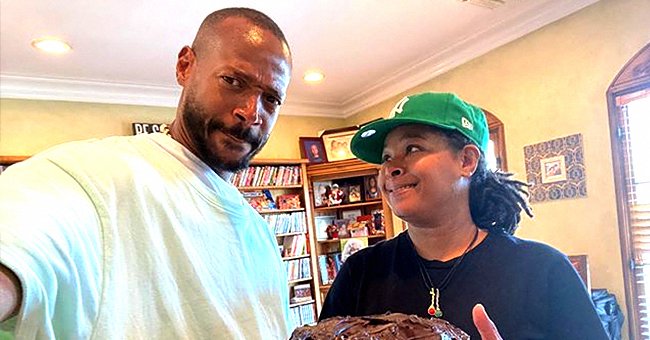 Instagram/marlonwayans
Marlon Wayan Shows Appreciation to Niece Chaunté Who Baked Him a Cake on His Birthday — See the Cake Here
Marlon Wayan has shared a hilarious snap with his niece Chaunté who had baked a cake for his birthday. Check it out now.
When it comes to presents, sometimes it's the thought that counts and that is something Marlon Wayans had to remember when his niece showed him the cake she baked for him.
Wayans shared the hilarious photo to his social media showing him grimacing while his niece, Chaunté hands him a misshapen cake with what looks like chocolate frosting.
However, the comedian definitely saw the funny side of it and was appreciative of the attempt, even thanking his niece for the effort.
His followers also found it hilarious, with one writing "as long as it tastes good." Wayans captioned the pictures:
"When your stud niece attempts to bake you a bday cake. I've heard of upside-down cakes, but never lopsided as [expletive] cake."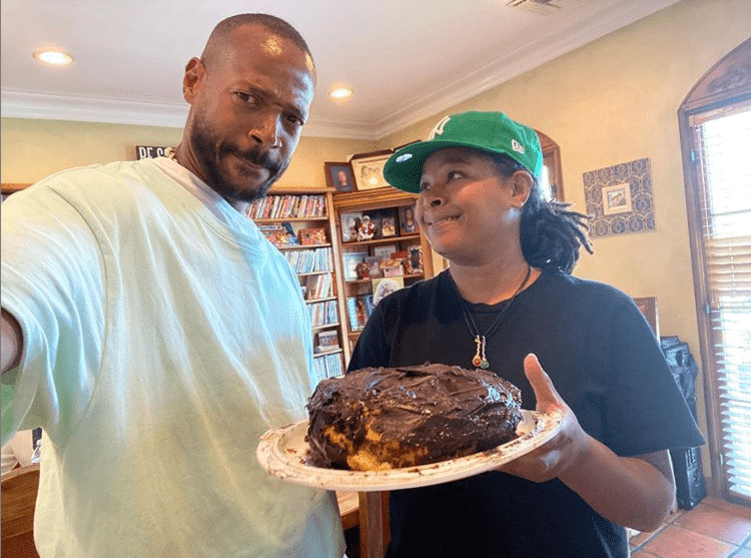 Marlon Wayans recieves a birthday cake from his neice Chaunté Wayans| Photo: Instagram/marlonwayans
Wayans shares his birthday with his mother who he also paid tribute to this year. The comedian shared a touching photo of himself with mom Elvira at their last celebration before she passed away.
In it, he thanked his mother for showing him "pure love" adding that he would always miss her and that he sees her in all women.
[Chaunté] shared that she did not get help from her famous family but had to find her own voice.
As for his niece who made him the misshapen birthday cake, Chaunté, she has also been bitten by the comedy bug, recently appearing in Tiffany Haddish's Netflix comedy series, "They Ready"
While Chaunté may have followed into the family's footsteps, she shared that she did not get help from her famous family but had to find her own voice. She said:
"What made me different is that I get to come from a point of view where I get what women go through and I get a lot of what men go through. I'm split in the middle, and I can bring both of those worlds together."
The comedian who started performing in 2003 admitted that comedy had changed, mainly due to YouTubers and social media.
Wayans added that while people were more open, you now had to find ways to get your point across without making them feel too sensitive.
Wayans has shown his support for the LGBTQ+ community which both Chaunté and his daughter Amai are a part of.
Last year, he shared a photo of his daughter in honor of Pride, writing that he would not change a single thing about her.
Please fill in your e-mail so we can share with you our top stories!