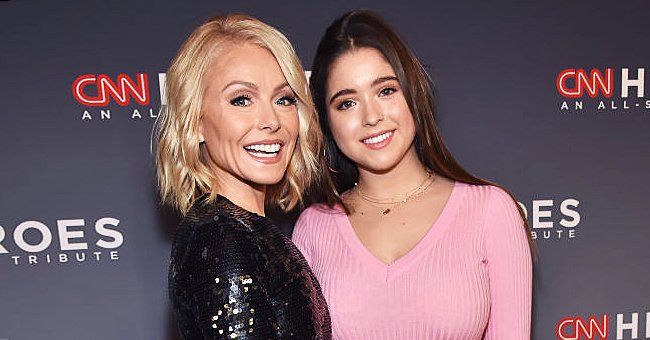 Getty Images
Kelly Ripa Shares 19-Year-Old Daughter Lola's Reaction to News of Regis Philbin's Passing

Kelly Ripa worked with the legendary television host, Regis Philbin for eleven years. Mourning the loss of a dear friend, Ripa shared the moment they heard the devastating news of his passing.
On Friday, the legendary television and game show host, Regis Philbin passed from natural causes aged 88. A month shy of his 89th birthday, the news was so shocking to Kelly Ripa, that she thought the news got misreported at first.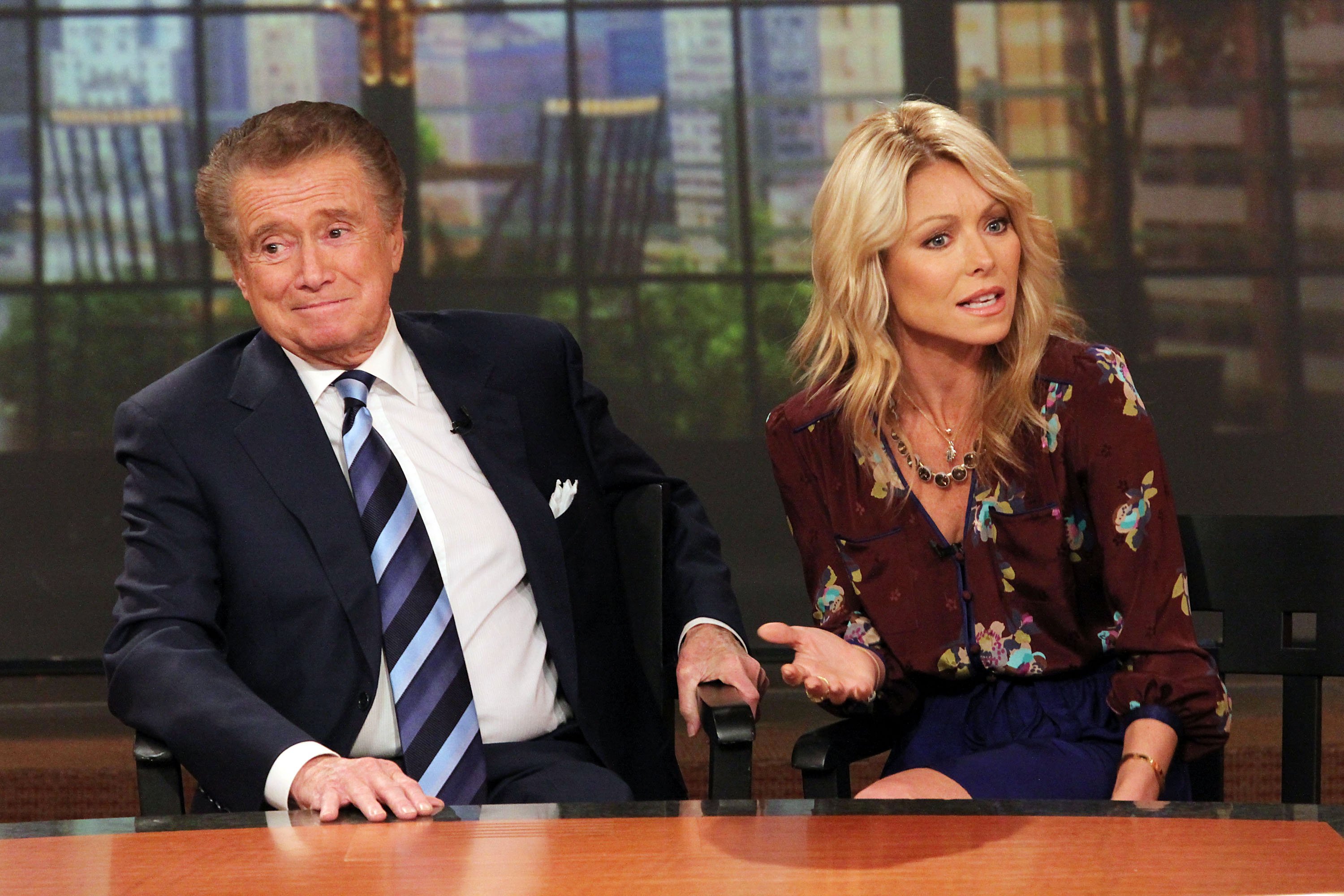 Regis Philbin and Kelly Ripa attend a press conference on Regis's departure from "LIVE! with Regis and Kelly" on November 17, 2011, in New York City. | Source: Getty Images.
Philbin and Ripa worked together on their show "Live! With Regis and Kelly" for over a decade and Ripa received the "horrible news" while at home with her husband, Mark Consuelos, and their three children on Saturday.
Even though it is "inevitable" that everyone passes when it's their time, but somehow she thought Philbin would "figure a way around" his mortality.
During an emotional chat with her current co-host Ryan Seacrest, Ripa said that Philbin had a way with children. He treated them like they were adults, and Ripa's own kids "just worshipped him."
Ripa and her family heard the news during a segment on "Good Morning America," and her daughter Lola was the first one to think it was a hoax. Recalling the moment in a new interview, Ripa said:
"My daughter sort of crystallized it for me. Lola said, 'That's got to be a mistake! That can't be right.' I had this hope that it was somehow misreported."
Lola is Ripa and Consuelos' only daughter, as they also share two sons, Michael and Joaquin, but Lola definitely has a mind of her own. While getting ready for her prom last year, it took a while before Ripa received "approved" photos of the big day.
The dark-haired beauty stunned in an emerald green dress, but the reason for all the secrecy soon became apparent when Ripa saw that Lola had the dress altered. Lola's "girls" ended up on full display, and Ripa humorously added, "Everybody came down the stairs together. And I just mean Lola."
Ripa and her family found themselves at their vacation home in the Caribbean when social distancing regulations set in, and they had to get creative while passing the time before they could return home.
While technology made it possible for Kelly Ripa to continue filming her show with Ryan Seacrest remotely, she and her family came up with a splendid idea to keep their time there as productive as possible.
To make sure they kept busy and got things done, Ripa and her family put up a chore wheel. That way, everyone rotated on duties to keep the house clean, even places like the toilet, which is not a popular chore for obvious reasons.
Please fill in your e-mail so we can share with you our top stories!