Check Out Megan Thee Stallion's Dazzling Diamond Jewelry in a New Selfie She Shared on Instagram
Rapper and songwriter Megan Thee Stallion is back on social media after being in the news for the past few weeks. She appears to be back with a bang. 
The artist — whose real name is Megan Jovon Ruth Pete — shared a post on Instagram yesterday. The post included an image and a short video of her rocking a new look. Needless to say, she's killing her new style. 
The picture included Megan showing off some major jewelry. The rapper had a diamond-encrusted watch on her left wrist as she showed off diamond earrings and a necklace to match.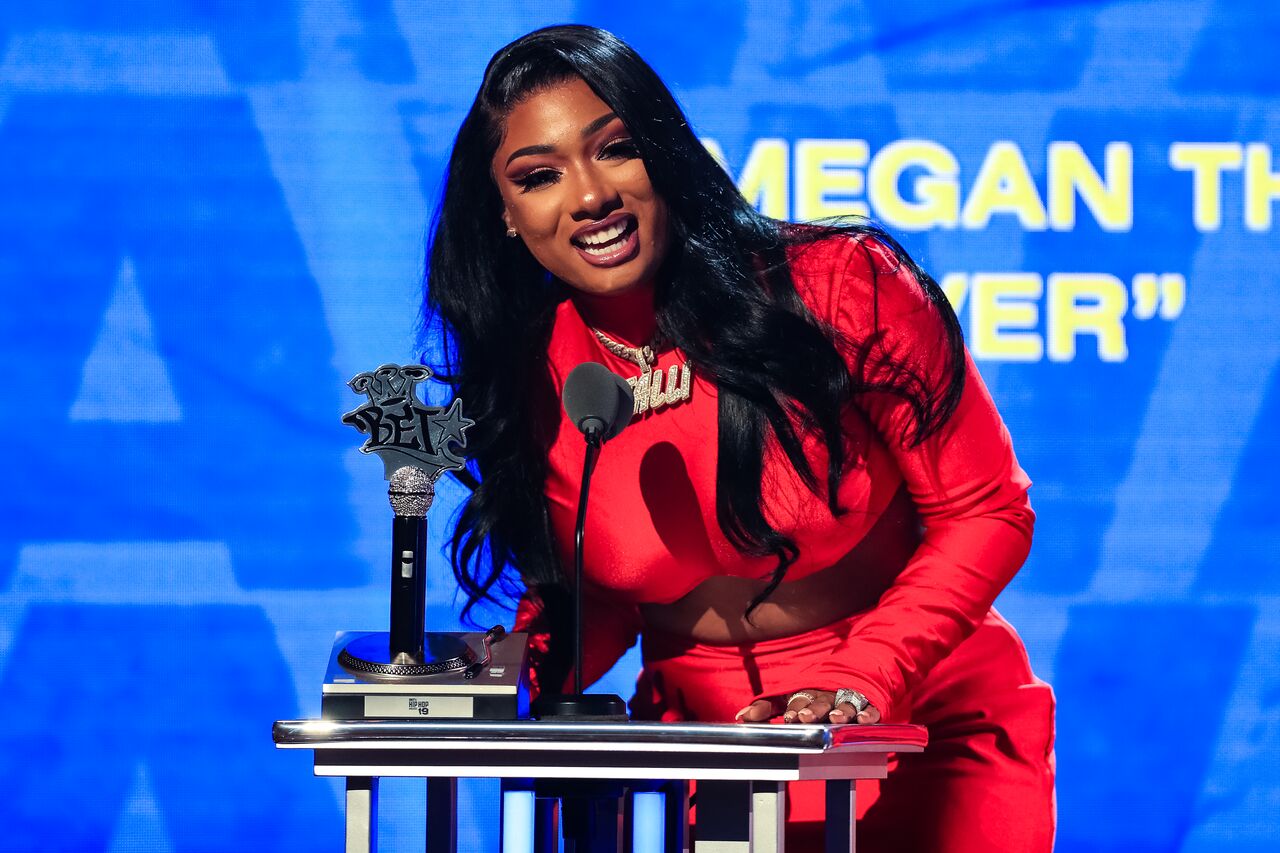 She accentuates all of that with her signature "Hot Girl" bling which reports claim cost about $500,000. Apart from the audacious jewelry, Megan also showed off a new look.
The artist has gained a reputation for always experimenting with her looks and she did so once more. This time, she sported purple hair with a hint of purple on her eyelids. Captioning the picture, she simply said: 
"Unbreakable ?"
Megan's short video did pretty much the same as the first. The rapper gave fans a close-up of her bling which glistened in the sunlight. 
She also highlighted her diamond Rolex in the clip. Clearly, this is one rapper with the bling and who isn't afraid to show it off.  
Megan was the victim of a shooting as someone had planned to harm her.
Over her remarkable career, Megan has been known for several things. Her rapping skills are evident but she's also become famous for her alter egos and unapologetic style.
The rapper is known to fans by several names — including Htown Hottie, Tina Snow, and Hot Girl Meg. The last moniker is especially accurate as Megan has always been proud of her beautiful curves. 
In April, she set social media ablaze with a picture of herself in a two-piece swimsuit as she posed in her backyard. The swimsuit highlighted her body perfectly, showing her curves as she appeared ready to dip in the pool. 
However, the artist has also been in a bit of controversy lately. Earlier this month, reports surfaced that she had been arrested while on an outing. 
Megan eventually addressed the rumors in a social media post. She explained that she was the victim of a shooting as someone had planned to harm her.
The rapper explained that while the police came to the location where she was, it was to take her to the hospital.
She eventually had to go into surgery to remove the bullets. Most likely, the caption to her Instagram post was a reference to the experience.