See How Danny Glover's Only Daughter Mandisa Celebrated His 74th Birthday
Hollywood's Danny Glover is a year older! And here is the heart-melting way his only daughter, Mandisa Glover honored him on social media.
Danny Glover received the warmest birthday wishes from his grown daughter, Mandisa Glover, who took the time to lavish sweet words on him.
In a lovely post on Instagram, Mandisa shared several snapshots showing treasured moments with her star dad while penning a befitting caption.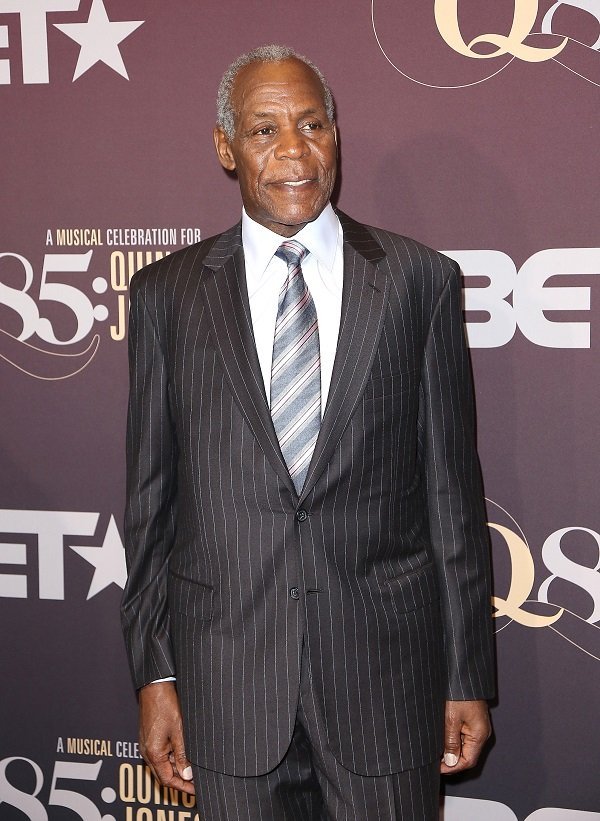 DANNY GLOVER AT 74
Mandisa shared five photos displaying moments with her actor dad over the years. The first snapshot was a monochrome picture that showed a young Glover and Mandisa when she was a little girl. The duo were father-daughter goals as they shared a bright smile. Mandisa captioned:
"Hold up. Wait a minute. Yes, it's another National holiday in July. July 22, Happy Birthday to a king. Happy Birthday precious gift…"
The next slide showed the father-daughter duo in a surreal evening snapshot while the other photos showed how Glover aged and remained youthful. In her caption, Mandisa prayed for longevity while concluding with a declaration of love for the patriarch.
NEWS ON GLOVER 
Recently, TV producer Dan Lin hinted on the return of 1987's blockbuster movie, "Lethal Weapon." The action film which starred Mel Gibson and Glover will return for its fifth sequel while keeping its original main cast, including the director, Richard Donner.
In 2016, "Lethal Weapon" was converted into a TV series till 2019. The major characters, Riggs and Murtaugh, were played by Clayne Crawford and Damon Wayans, respectively.
In 2012, when Gibson was asked if he would live to return on set for another part of "Lethal Weapon," he declined. That seemed to have changed now that production is underway.
DANNY GLOVER'S HOLLYWOOD CAREER
Glover's acting career boasts a span of over three decades and counting. And in all those years, he amassed a reputable stance in Hollywood. Born Danny Lebern Glover, the veteran star grew up in California.
He had a good start with Broadway musicals as his debut earned him national recognition. He went on to take roles in more award-winning films like "Places in the Heart" and "The Color Purple."
After starring alongside Gibson on "Lethal Weapon" and its sequels, he copped several awards for movies like "To Sleep with Anger," and "Just a Dream." 
Glover is also known for his activism and philanthropy which is geared towards social and economic justice and healthcare advocacies.