'Yellowstone' Releases Midseason Trailer — Get a Glimpse inside the Final Episodes of the Season
"Paramount Networks" released the mid-season trailer of "Yellowstone's" final episodes, giving viewers a glimpse of what to expect as the cowboy drama series enters its closing stages. 
There will be so much drama to expect in the final four episodes of "Yellowstone's" third season if the newly released mid-season trailer is anything to go by.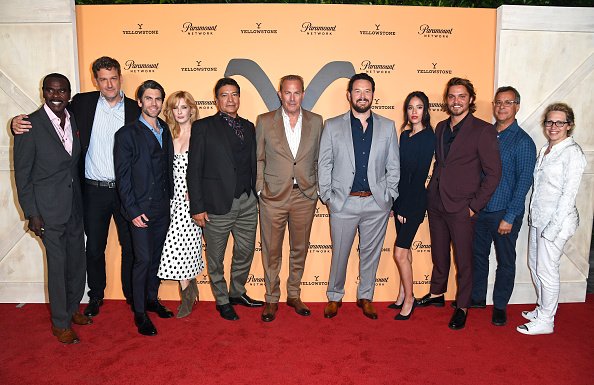 The 90-seconds trailer
offered viewers a lot of talking points
 as the Duttons continue to face many more new threats, with Roarke trying as usual to destroy everything John has built. 
In one clip from the trailer, John was seen asking Roarke if he thought he was winning the game. He further told his arch-rival that he did not know the rules of the game, adding that he would teach them to him. 
The clip also showed that Beth and Rip's relationship is growing stronger and remains in a great place. That cannot be said about her relationship with Jamie. 
Fans, however, got to find out why Beth hates Jamie that much. The reason for this hatred is because of something that happened between them as teenagers. 
Then, Beth discovered that she was pregnant and ran to Jamie for help. But instead of helping her, he ended up sterilizing her and had no remorse for doing so. 
The latest sixth episode aired on July 26, and caused a frenzy on social media after ending a few minutes earlier.
Beth told John why she hated Jamie, something that would change the dynamics of the Dutton family forever. Beth would also have to brace herself up for a potential showdown with Willa Hayes.
The trailer's closing stages featured a conversation between John and Beth. John told her that the world just got a little too fast and that she should find a way to slow it down. When Beth said she was not sure if the world could slow down, John replied,
"It does if you know how."
Other highlights of the mid-season trailer include Kaycee's struggle with emotional weight as he comes to terms with what he has to do, Monica's run for her life, and a body being thrown off the cliff. 
Yellowstone first made its entry to television in 2018, becoming one of the most-watched series three weeks after its premiere. Since then, it has grown from strength to strength. 
The series' third season premiered on Sunday, June 21, 2020, with new and more powerful threats coming against the Duttons as they fought hard to maintain their stronghold. 
Season 3 has been one to savor for many fans, with the latest sixth episode airing on July 26, and causing a frenzy on social media after ending a few minutes earlier. That frenzy has only been heightened with the release of the midseason trailer.