GettyImages instagram.com/robingivens
Robin Givens Adds New Skill under Her Belt as First-Time Director in 'A Murder to Remember'
Robin Givens recently opened up about directing the new Lifetime movie, "A Murder to Remember," and for this veteran actress, it was nothing short of an amazing first-time experience.
Actress Robin Givens has joined the list of Hollywood movie directors after directing the upcoming Lifetime movie, "A Murder to Remember."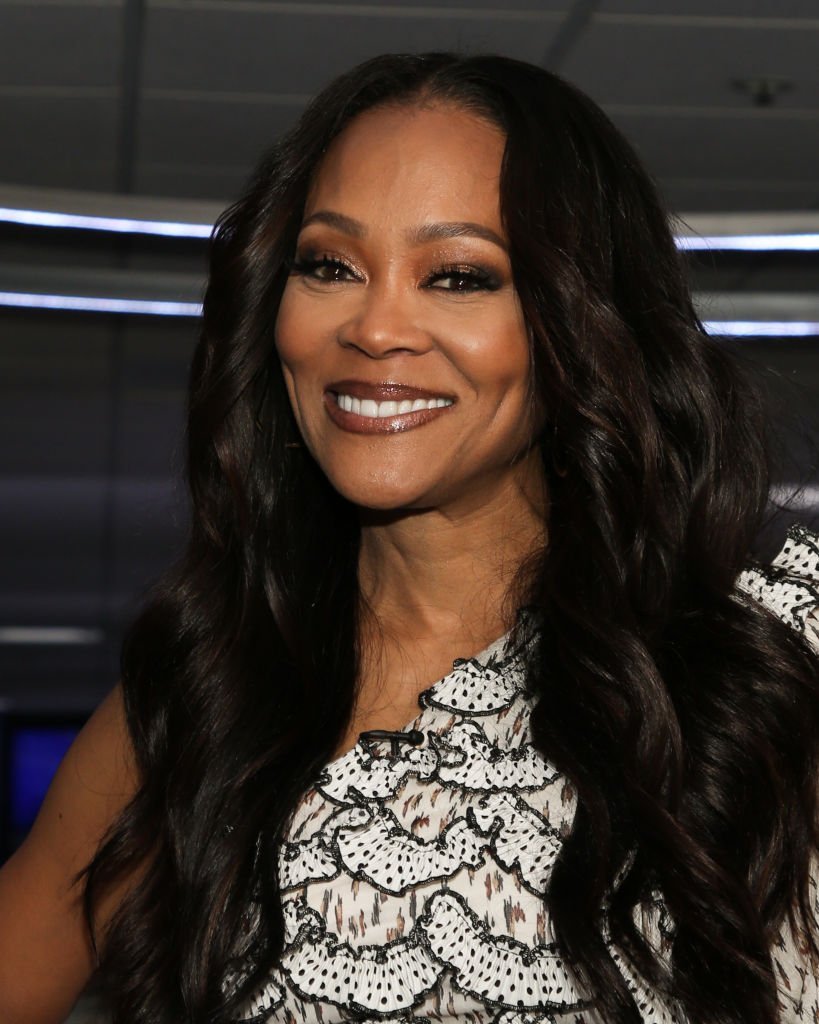 Actress Robin Givens visits "Extra" at Burbank Studios on November 12, 2019 | Photo: Getty Images
Taking to Instagram, Givens shared a clip of an interview she had with Extra TV's Billy Bush, where she talked about her experience working on the movie.
During the interview, Givens explained that the movie is a psychological thriller that tells the story of a newly wedded woman that was kidnapped by a man who wanted to be with her at all costs. Captioning the video, Givens wrote,
"So nervous but truly and deeply excited for my directorial debut of #AMurderToRemember airing 8/2 at 8/7c."
When asked by Bush if she was single or dating anyone, Givens revealed that she is single but open to dating and getting into a relationship.
She also briefly spoke about her role as a mother to two sons aged 20 and 26 respectively and according to her, being a mother has been an amazing experience so far.
"A Murder to Remember" is expected to premiere on August 2.
In a separate Instagram post, Givens shared a clip of another interview she had with Al Roker and Sheinelle Jones on the third hour of Today.
While speaking about the plot, Givens revealed that the most thrilling part of the movies was that the kidnapped woman had to depend on her captor to make it out.
When asked what her directing experience was like, Givens said she was happy to do it even though it was hard. According to Givens, directing was something she had always wanted to do.
Speaking further, Givens admitted that the directing experience helped her find her voice because she learned how to be more confident with her skills and abilities.
When asked how the COVID-19 pandemic affected productions, Givens noted that rather than spending four days for their last scenes, they ended up spending only two days. To her, this was only possible because they were fully prepared on set.
Givens is most famous for appearing in the 1986 ABC sitcom, "Head of The Class," and during her appearance on "Today," Givens confirmed that she would be interested in returning for a reboot if it ever happened.
"A Murder to Remember" is expected to premiere on August 2, and there is no doubt that Givens brought a golden touch to her new role as a director.
Please fill in your e-mail so we can share with you our top stories!