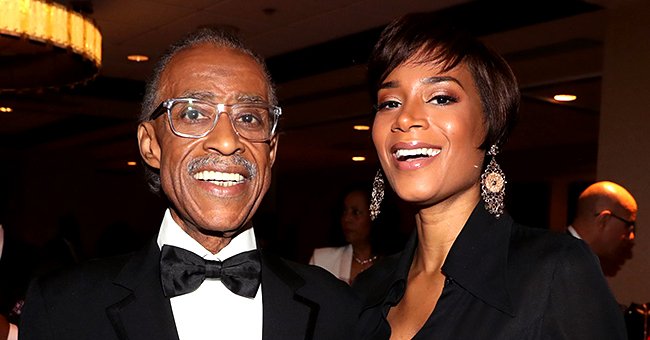 Getty Images
Rev Al Sharpton's Longtime Girlfriend Is 2 Decades His Junior — Key Facts about Aisha McShaw
Civil Rights Activist Reverend Al Sharpton has been with his girlfriend Aisha McShaw for quite a while despite their almost two-decade age difference.
Love is a beautiful thing. There is no clear cut path to finding one's partner and coming across such a person is an indescribable feeling.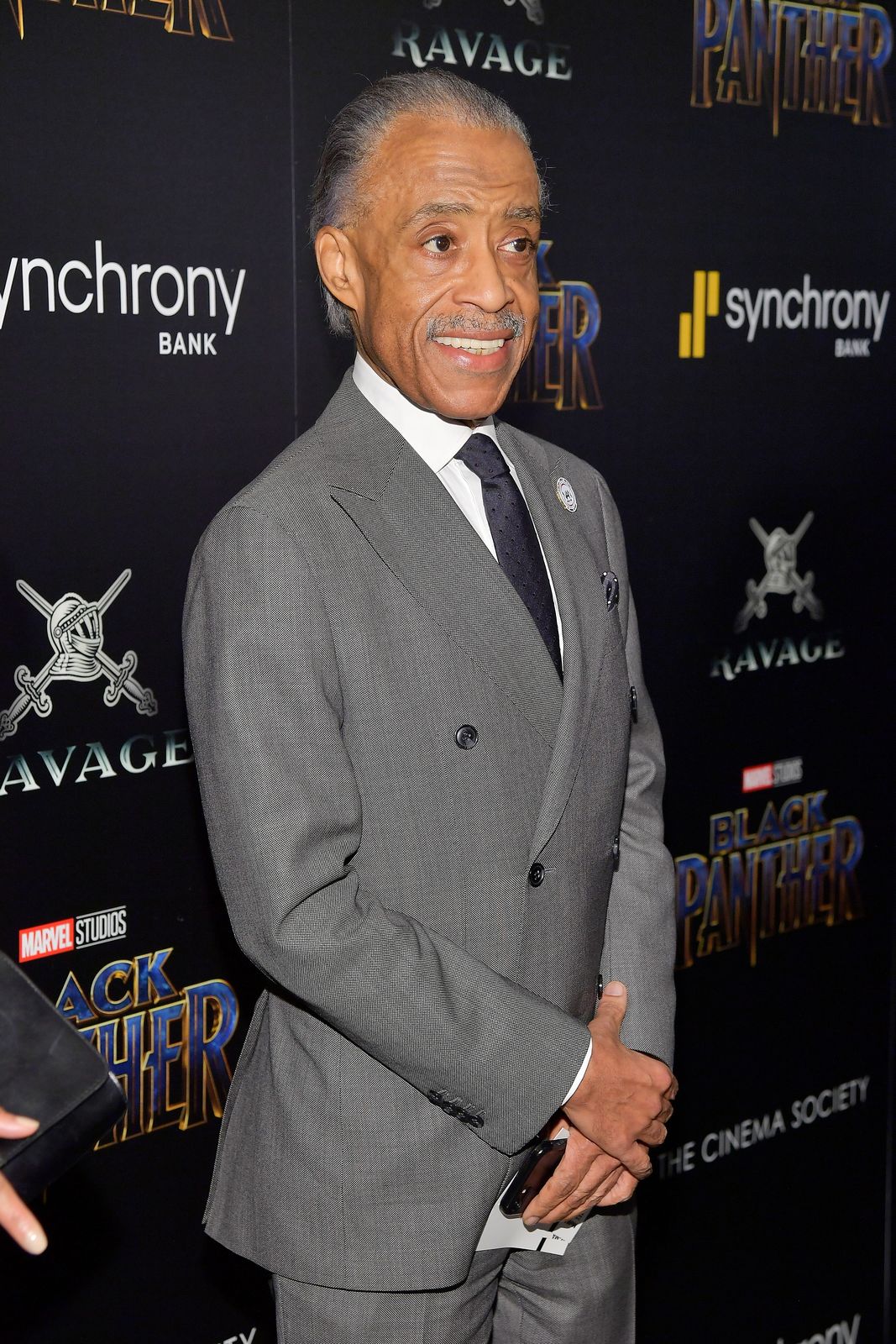 Al Sharpton at the screening of Marvel Studios' "Black Panther" on February 13, 2018 in New York City | Photo: Getty Images
Reverend Al Sharpton has been dating his girlfriend Aisha McShaw for a long while now since his 2004 separation from his former partner, Kathy Lee Jordan whom he was married to for 24 years.
Although the age difference between the two is almost two-decades-long, they are very much in love and are often seen together at events. Here are some interesting facts about her.
McShaw is a native of Mamaroneck in Westchester County, New York, and was born in March 1978. She started her career in the banking sector and was reported to have worked for Wells Fargo with a specialty in personal banking.
Following her stint in the banking industry, McShaw decided to pursue her passion which was fashion and this led her to start her fashion line, "The Aisha McShaw Brand." The brand caters to women of all shapes and sizes while combining edgy and classic styles.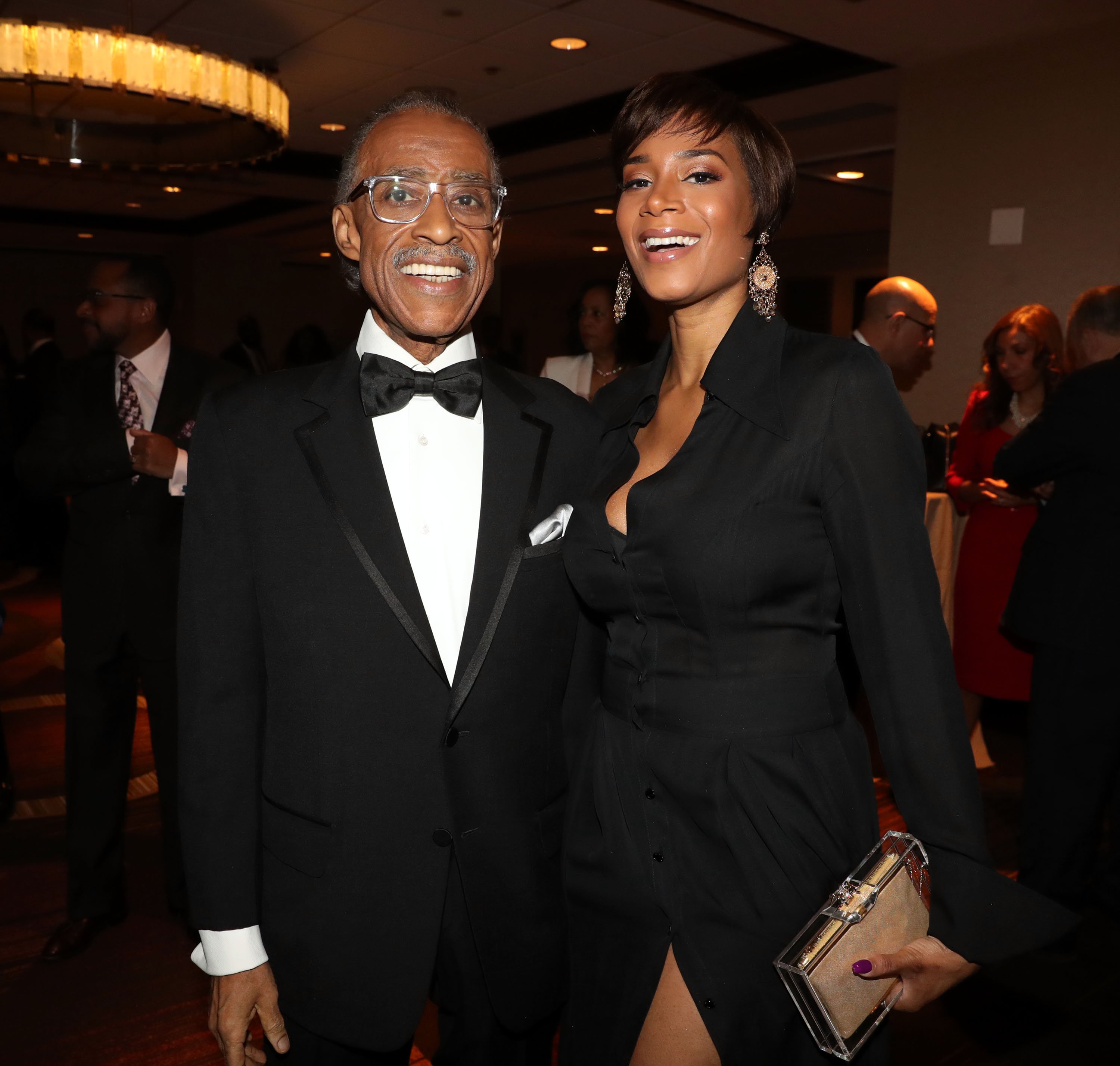 Reverend Al Sharpton and Aisha McShaw attend the 2019 National Action Network Keepers Of The Dream Awards on April 3, 2019 in New York City | Photo: Getty Images
The brand was launched in 2017 and started with about 46 clothes in its debut collection. Over the years, McShaw has grown her brand to cater to a variety of women ranging from celebrities to housewives and working women.
One of her main dreams is to style the former first lady Michelle Obama.
Despite keeping up with her brand and clothing business, McShaw and Sharpton also enjoy going out for events and social gatherings.
It was during their red carpet session at the New York County Democratic Committee Award Ceremony in 2013 that she revealed she was Sharpton's girlfriend.
Although it was rumored that they had started dating way before 2013, the pair have kept their mouths shut when it came to their relationship and personal life.
Aside from being in a relationship with Sharpton, McShaw also has a cordial relationship with Sharpton's former partner, Kathy Lee Jordan and during his daughter's wedding, she was in attendance. She also has a daughter but keeps her away from the public eye.
Another interesting fact about McShaw is that one of her main dreams is to style the former first lady Michelle Obama. When asked if she would style Melania Trump, McShaw was diplomatic and said her clothes were for everybody.
McShaw has the unfailing support of her boyfriend Sharpton and expressed that he was involved in creating the clothes as his apartment was used as her meeting and production spot.
In all, with her fashion brand and his activism, McShaw and Sharpton seem to know what works for them as they continually bask in their love for one another.
Please fill in your e-mail so we can share with you our top stories!