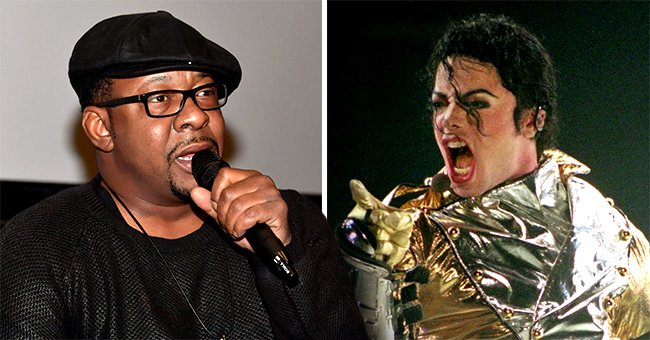 Getty Images
New Edition's Bobby Brown Claims He Taught Michael Jackson the 'Moonwalk' Dance — Do You Think So?

Bobby Brown recently reiterated his claim about teaching Michael Jackson the iconic moonwalk dance during an Instagram live session with rapper, Fat Joe.
Singer Bobby Brown has once again told the story of how he taught Michael Jackson his iconic signature dance, "The Moonwalk."
In an Instagram live video with rapper Fat Joe, Brown recalled how Jackson invited him and his then music group, New Edition, and learned the move.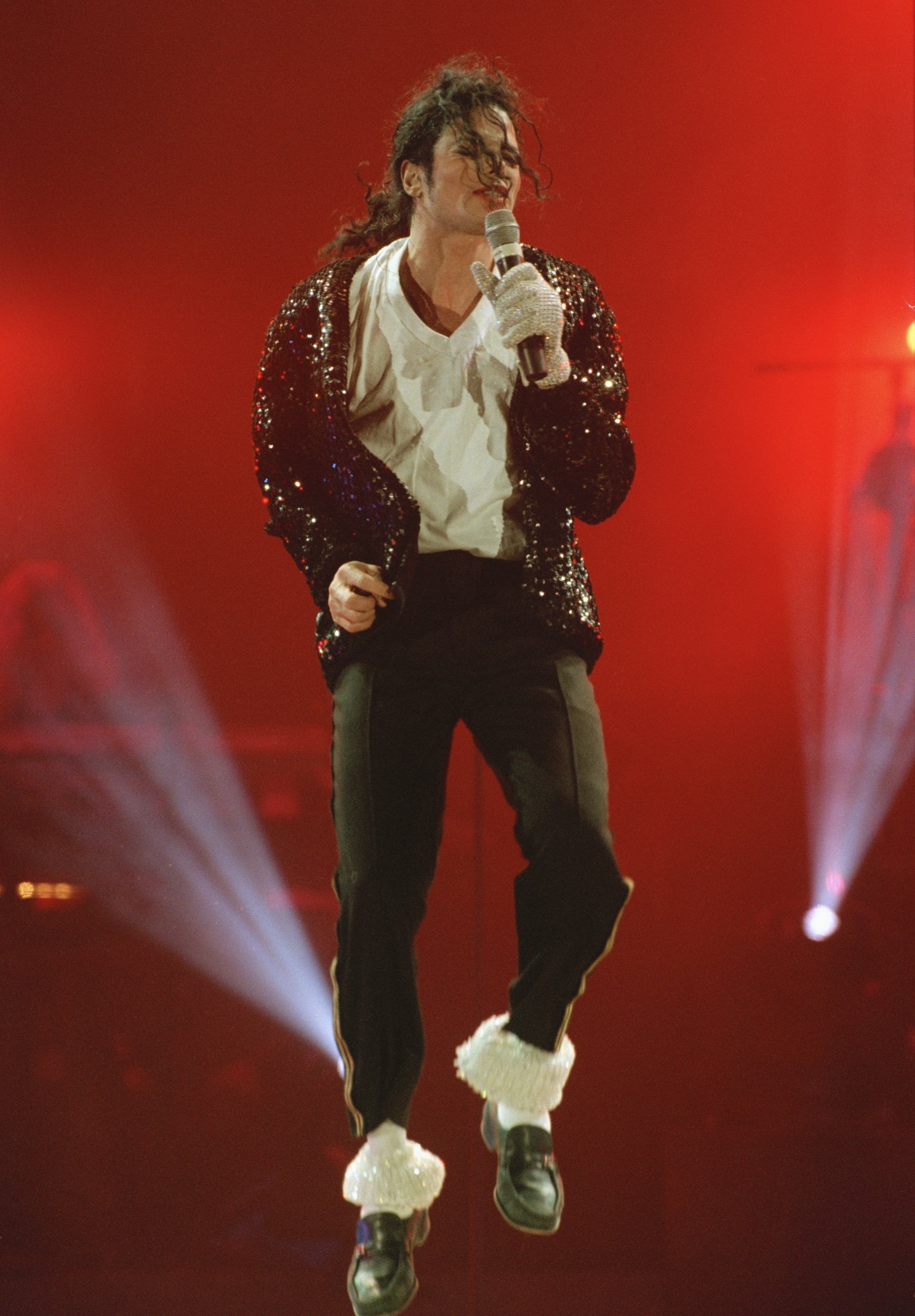 Michael Jackson in concert in Bremen during his "HIStory World Tour" in 1997. | Source: Getty Images
According to Brown, while they were all hanging out, Jackson asked him to show him how to do the dance. New Edition was just starting out then and Brown had just returned from Alabama where he learned how to do the moonwalk.
Out of disbelief, Fat Joe interrupted to clarify if what he was hearing was true but Brown insisted that he was telling the truth. Brown said,
"I'm not insinuating. I'm letting you know what happened; This was how the moonwalk was formed."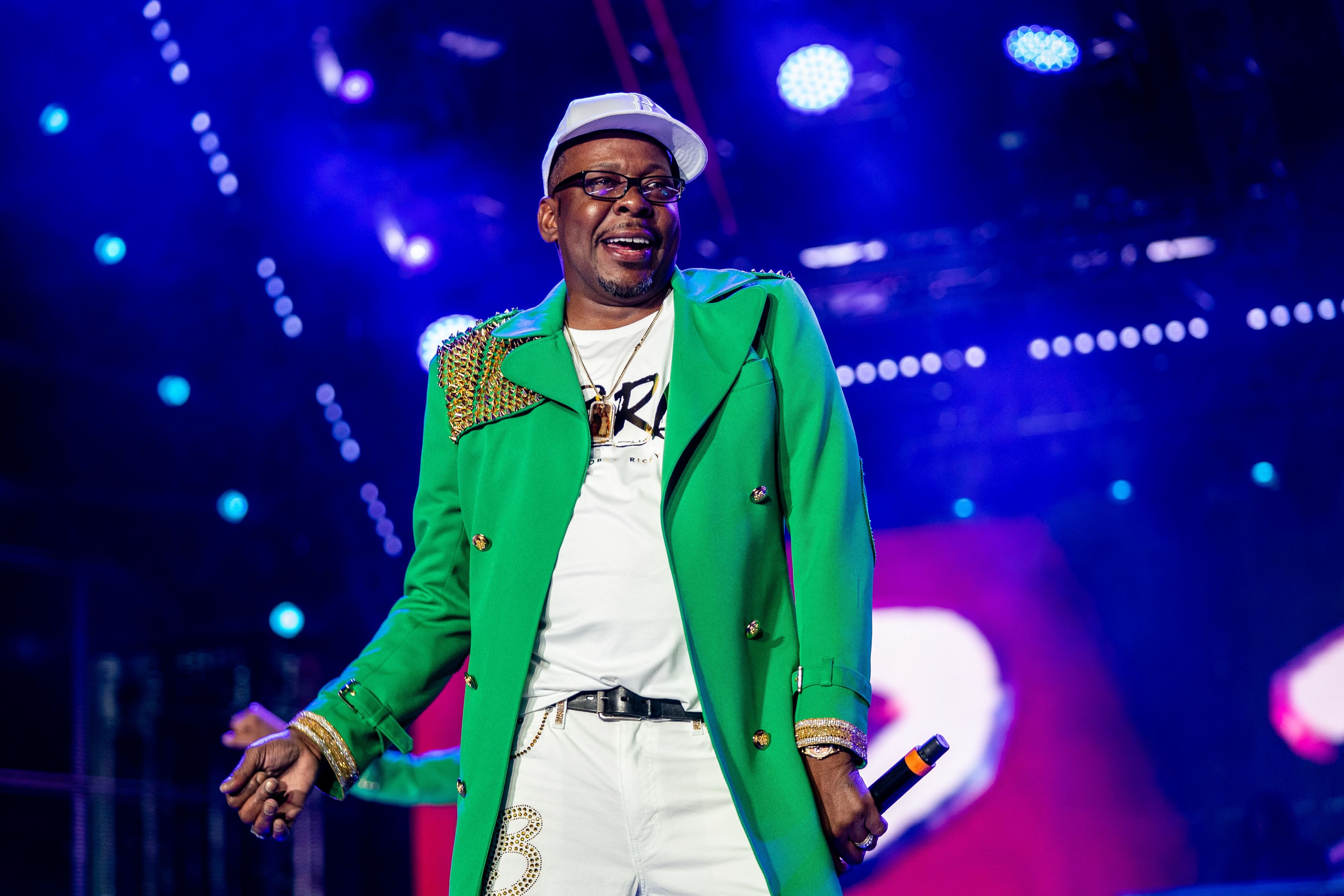 Bobby Brown of RBRM performs during the 25th Essence Festival at the Mercedes-Benz Superdome on July 5, 2019 in New Orleans, Louisiana. | Source: Getty Images
Brown added that the story could be corroborated by New Edition members who were present when he taught Jackson. He admitted that Jackson perfected the dance.
While revealing where he learned the moonwalk, Brown explained that a man in Alabama taught him by gliding through the move with sand spread on the floor.
In more ways than one, Brown's life can be likened to a classic story about the woes of fame and fortune.
In 2009, Brown had reportedly shared these same claims and in 2017, he was reported to have described the dance as his signature move.
Jackson first performed the iconic dance move during the special television broadcast for the "Motown 25: Yesterday, Today, Forever" anniversary special.
While it is uncertain if Brown's story is true, it is no surprise as several people have reportedly taken credit for teaching Jackson the dance. In the years after Jackson's death, Jeffrey Daniel reportedly revealed that he taught Jackson the famous moonwalk.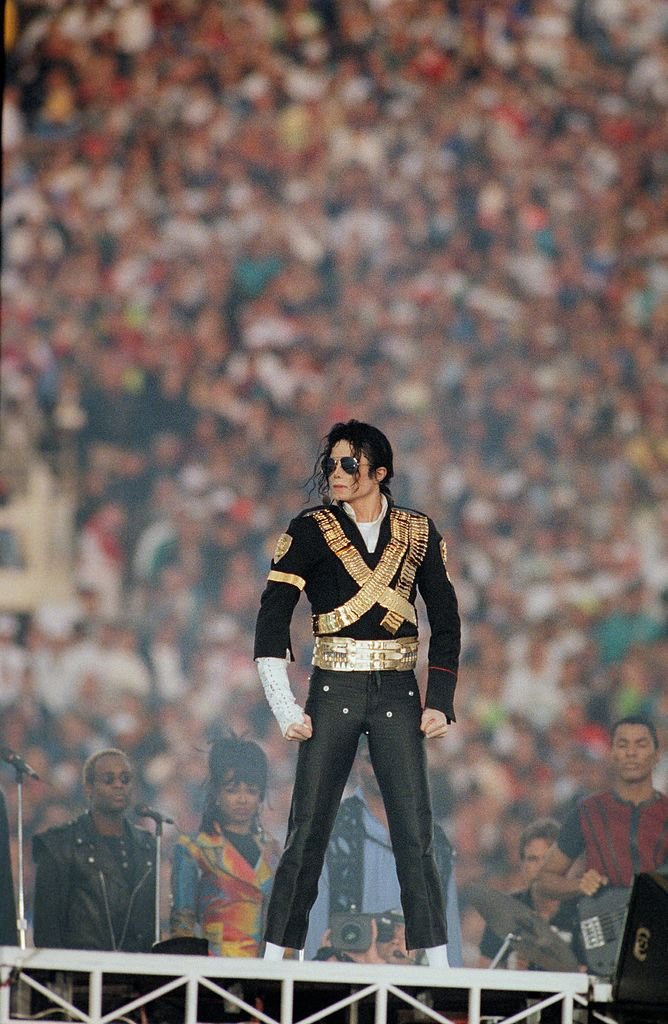 Michael Jackson performs "Heal The World" during the 1993 Pasadena, California, Superbowl XXVII halftime show. | Source: Getty Images
Reports also have it that dancer Derek Jaxson once claimed that Jackson had come to him to learn how to do a move later incorporated into the spin of the moonwalk.
While Brown might not have popularized the moonwalk dance, he did record great success in his career as an artist.
His music group, New Edition, was discovered by producer Maurice Starr who helped them get a recording contract with a label called Streetwise.
In 1983, the group released their debut album, "Candy Girl," and with that, they warmed their way into the hearts of many music lovers.
However, in 1986, Brown left the group to pursue a solo career and subsequently released solo albums which were successes in their own right.
In 1992, Brown married famous music star, Whitney Houston but the couple had quite a rocky relationship and were both deeply involved in substance abuse.
Over time, their relationship grew worse and this ultimately led to a divorce in 2007. Following his split from Houston, Brown married his now-wife, Alicia Etheredge in 2012 and the two have been going strong ever since.
In more ways than one, Brown's life can be likened to a classic story about the woes of fame and fortune, and although he seems to have turned his life around, Brown clearly still relives his glory days as an artist.
Please fill in your e-mail so we can share with you our top stories!