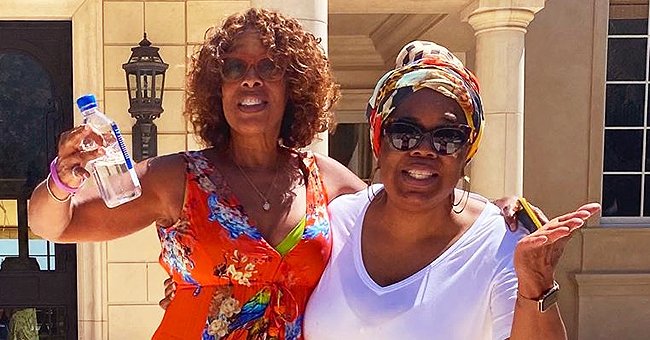 Instagram/oprah
Oprah Winfrey Reveals Gayle King and Her Family Tested Negative for COVID-19 Ahead of Their Gathering
Oprah Winfrey revealed that her BFF Gayle King and her family all tested negative for COVID-19 as King headed out to enjoy a vacation with her brood.
Oprah Winfrey and Gayle King said their goodbyes after King's long stay in the media mogul's Santa Barbara estate amid quarantine.
King had been comfortably spending her days at Winfrey's estate as she quarantined there with her "CBS This Morning" team since late June.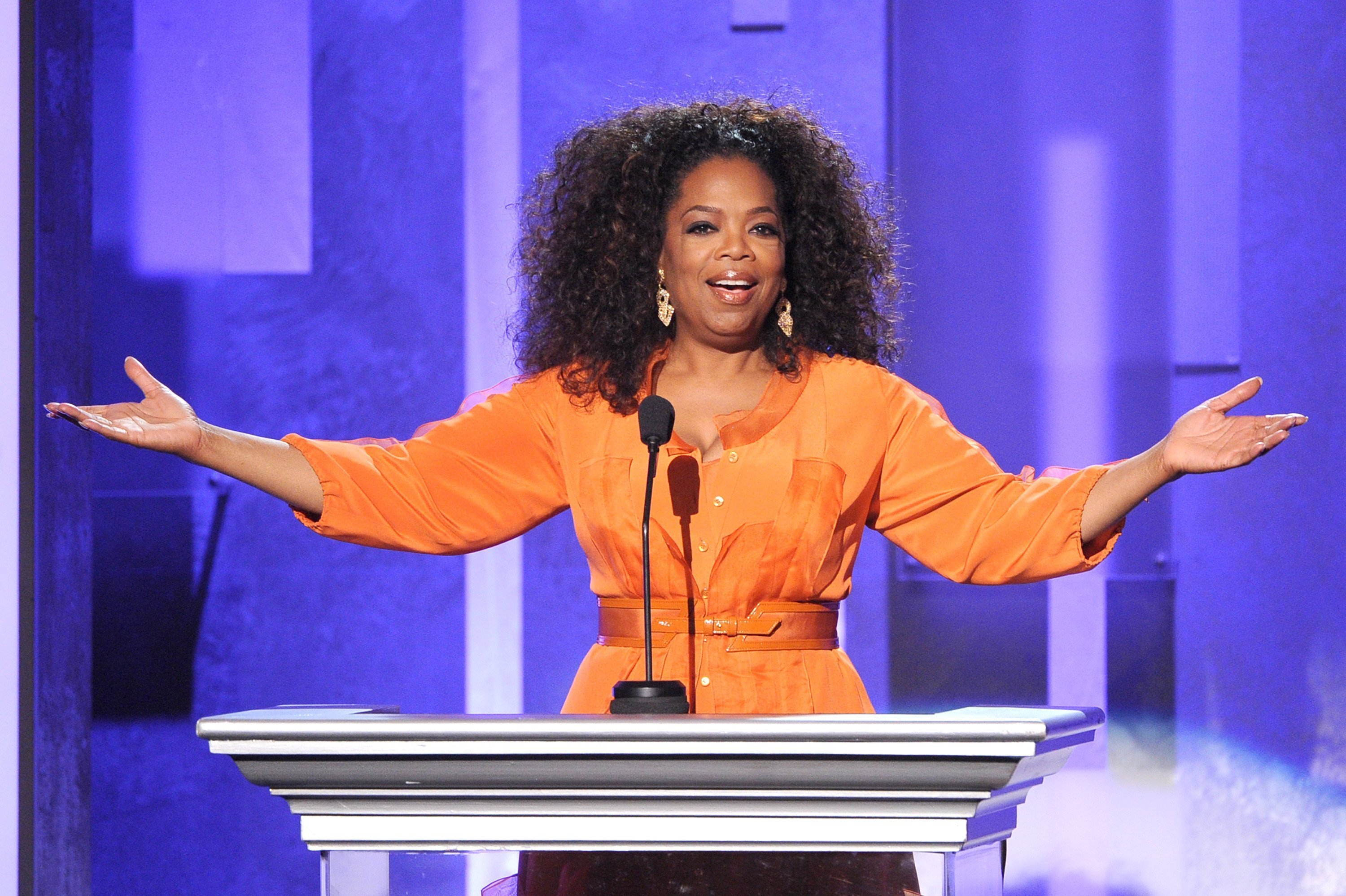 Oprah Winfrey speaks onstage during the 45th NAACP Image Awards presented by TV One at Pasadena Civic Auditorium on February 22, 2014. | Source: Getty Images
TIME TO PART
In an Instagram post, an ecstatic Winfrey shared a photo of herself hugging her girl pal as they beamed at the camera before the farewell.
King rocked an orange summer dress with motifs of flowers as she put her arms around Winfrey who opted for a casual look with a white T-shirt and off-white pants.
A video that followed featured the billionaire bidding her bestie goodbye. "I so enjoyed having you here for a month," she said before King reminded her that she stayed there for over a month.
Last month, King reunited with Winfrey after almost two weeks apart.
King clearly had a great time at her bestie's place. Her stay became more interesting towards the end of July when a surprise guest visited the estate.
GAYLE'S EXCITING STAY
The TV show host was amused and a little shocked after a black bear was seen roaming around the grounds. Security warned her about the unwelcome visitor and told her to stay indoors.
King should have been scared by the wild intruder, but she was also intrigued and asked the security personnel if they could go out and just look.
While the unexpected visit was cool in the words of King, she was advised not to head out to have a closer look. Nonetheless, she thought it was funny.
Last month, King reunited with Winfrey after almost two weeks apart. King was waiting for her COVID-19 test results back then. Winfrey and her longtime partner, Stedman Graham welcomed the "CBS This Morning" host with arms wide open.
Both of the ladies shared sweet footage of their reunion on social media. The duo shared a big, warm hug before celebrating the end of quarantine with a special dinner.
Please fill in your e-mail so we can share with you our top stories!