Check Out Amy Roloff's Adorable New Pics with Her Grandchildren Ember and Bode in Their Backyard
Amy Roloff recently shared photos on Instagram, having a backyard barbecue with her grandchildren: "What a wonderful and fun time."
Amy Roloff and her family enjoyed the sunny weather and had a backyard barbecue with her son, Jeremy's family.
The "Little People Big World" star shared a glimpse of her day well spent with her grandchildren, Ember and Bode, lying on blankets outside.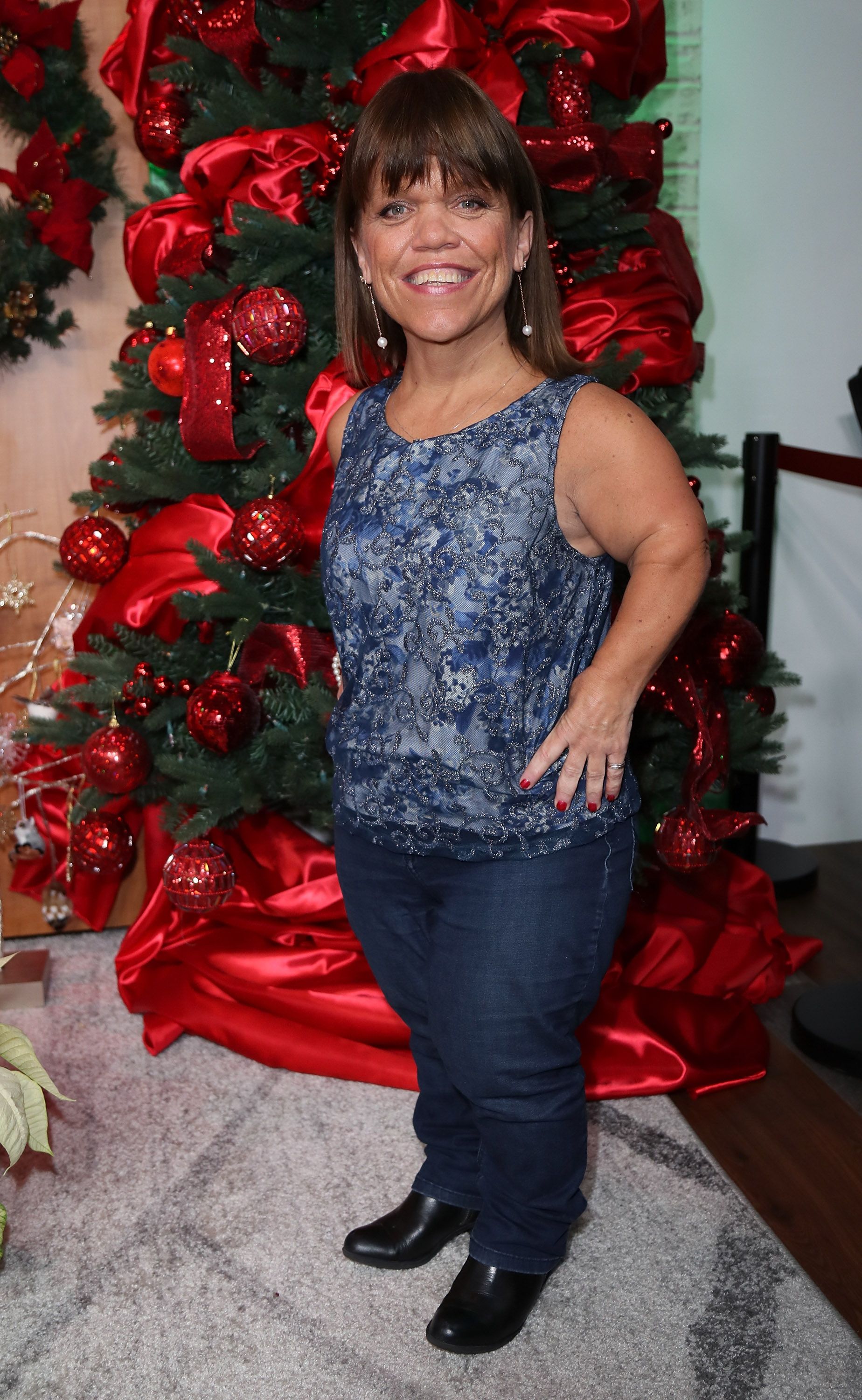 SUMMER BARBECUE
The photos showed Roloff lying on blankets while smiling with her grandkids outdoors. "Hanging out with Ember and Bode makes my heart happy," she shared.
Roloff's fiance, Chris Marek, also joined the summer barbecue with Jeremy and his wife, Audrey. The reality star previously had another outdoor dinner with her other son, Zach, and his family. She shared:
"It's been too long since I've seen them. Chris did an amazing job bbq. I'm thankful to have him in my life and glad he enjoys 'hosting' or having people over as much as I do."
JEREMY'S FAMILY LEAVES THE SHOW
In 2018, Jeremy and his family decided to exit from the hit television show and focus on other things, which they were working on.
Last Valentine's Day, the father-of-two honored his wife on Instagram with a sweet post.
Despite their decision to leave, Jeremy and Audrey continued to support the rest of the Roloff clan and noted they were not completely disappearing.
The couple focused on their blog, clothing company, and book, "A Love Letter Life." Recently, the couple celebrated yet another milestone after completing their second book's manuscript.
"It was a pretty rough couple of months trying to write a book during a global pandemic with a toddler and a newborn," Audrey shared of their journey.
JEREMY'S SWEET GESTURE
Jeremy and Audrey have been happily married for five years and share two children. Last Valentine's Day, the father-of-two honored his wife on Instagram with a sweet post.
"Words can't convey the respect and love I have for @audreyyroloff. I love writing our love story with you," he said.
Several fans and followers of the couple shared their kind words and support in the comments section as they continue to look up to Jeremy and Audrey's relationship.