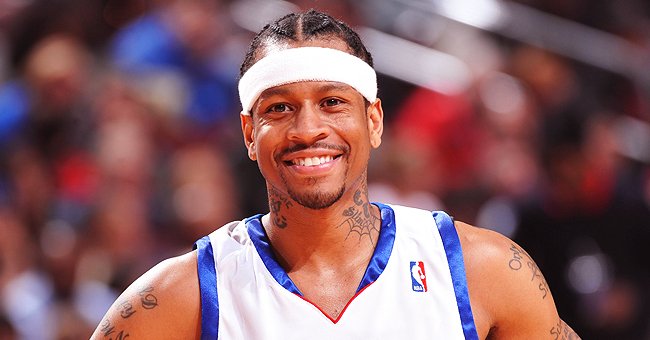 Getty Images
Allen Iverson and His Eldest Daughter Tiaura Flaunt Their Arm Tattoos in a New Selfie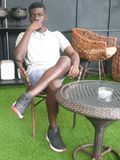 Former NBA star Allen Iverson took to his Instagram page to share an adorable photo of himself and his daughter Tiaura flaunting their tattoos.
Former Philadelphia 76ers point guard Allen Iverson shared a cute picture of himself and his look-alike daughter Tiaura Iverson flaunting their tattoos. He captioned the post,
"Me & my Doll Baby @tiaurai !!!"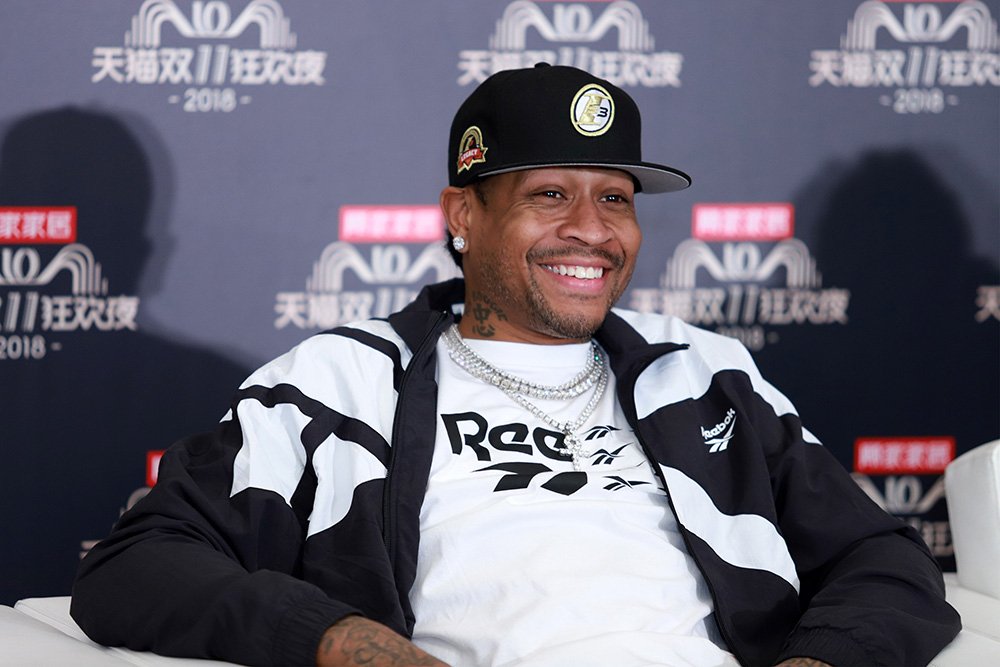 Allen Iverson in an interview during rehearsals for the 2018 Double 11 Global Shopping Festival on November 10, 2018. | Photo: Getty Imagesth
In the picture posted on Instagram, the father-daughter pair seemed to be sitting at a restaurant table and both wore black t-shirts, Tiaura's had inscriptions on it. They also wore neck chains while Iverson wore a gold wristwatch.
Iverson is a father of five children with his ex-wife, Tawanna Turner with whom he was married from 1991 to 2013 and still maintains a close relationship.
The couple's union has confounded many following issues in their marriage which led Turner to file for divorce twice. However, after their divorce was finalized in 2013, they seem to have buried the hatchet and looked to be back together.
Iverson opened up about Messiah's mysterious sickness, saying that despite him having five children, none of them had ever been that sick.
The former basketball star paid a moving tribute to Turner in 2016 following his induction into the Basketball Hall of Fame. He called her his number one person in the world and also thanking her for helping him grow as a man.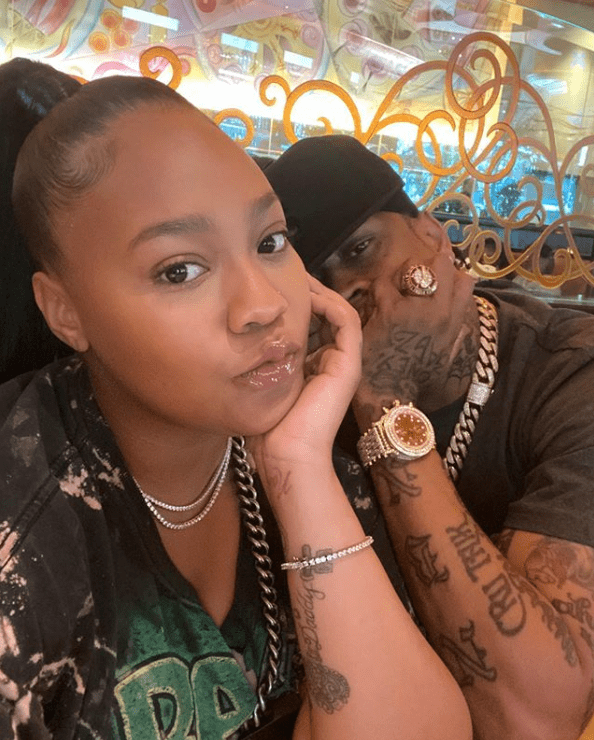 Allen Iverson and his eldest daughter Tiaura flaunt their arm tattoos on Instagram | Photo: Instagram/theofficialai3
The couple showed that they were indeed on good terms as they walked to the venue of the induction ceremony holding hands, though the state of their relationship remained unclear.
Many basketball fans have, over time, pondered over what happened to Iverson's career. The basketballer was once the toast of the NBA before his sudden disappearance.
Iverson was so talented and held crowds spellbound with his skills and dribbles and was one of the most dominant scorers ever. He brought a new swagger to basketball that was never before seen, drawing differing views from critics and ultimate love from fans.
One of the reasons for the Iverson's disappearance from the game was the health of his daughter, Messiah. He chose to leave the game to be with her back in 2010.
Iverson opened up about Messiah's mysterious sickness saying that despite him having five children, none of them had ever been that sick and that it was the first time he would be having such an experience.
The doctors were unsure about the nature of the then 4-year-old's sickness, causing her father more anxiety. The sacrifice from Iverson paid off. Messiah is now 14 years old and healthy.
Iverson's time as a basketballer may have passed, but it may not be long before another like him shows up in the court.
Please fill in your e-mail so we can share with you our top stories!