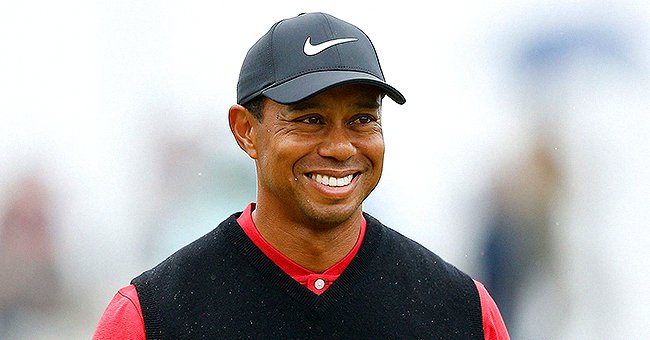 Getty Images
Tiger Woods Plays Golf without Having Fans around – Here's What He Thinks of the Experience
Even though not many fans are looking on, Tiger Woods still plays golf with the same intensity. The athlete recently played at a tournament in front of a much smaller crowd.
Three weeks ago, Woods tied for 40th during the Memorial Tournament, witnessed by roughly a hundred volunteers, media people, and neighborhood onlookers, according to Gold Channel.
It was a far cry from what he had gotten used to from past tournaments - several thousands of fans crammed together to watch him play and win.
Because of the coronavirus pandemic, the 44-year-old golf champion admitted it feels different to play with no fans around. But he clarified that the absence of spectators does not affect his performance. He said:
"It's different than most of the times when you go from green to tee, with people yelling or trying to touch you."
But Woods, who will play at the PGA Championship in San Francisco this week, said he does not see it as a problem at all. One silver lining from the recent changes is being able to focus more on his game, he said.
Woods is busy preparing for the PGA Championship. He has reportedly been practicing using a different version of the Scotty Cameron Newport II he has mostly used throughout his career.
The new version is longer and allows him to change the weighting, as reported by ESPN. He recently practiced it with Steve Stricker, who has been helping the athlete with his putting.
Aside from his victories, the athlete's love life has also been making headlines.
The pair practiced at Harding Park, playing a 9-hole practice round on Wednesday. Last Sunday, Woods played an 18-hole practice round.
Woods has used the Scotty Cameron model for 11 years, during which he bagged 13 major championships. This model has a bit of its own legendary status.
With his original Cameron, he won a number of tournaments that earned him roughly $94 million in prize money. Other models he has used throughout his career are a Byron Nelson Classic, Nike, and TaylorMade.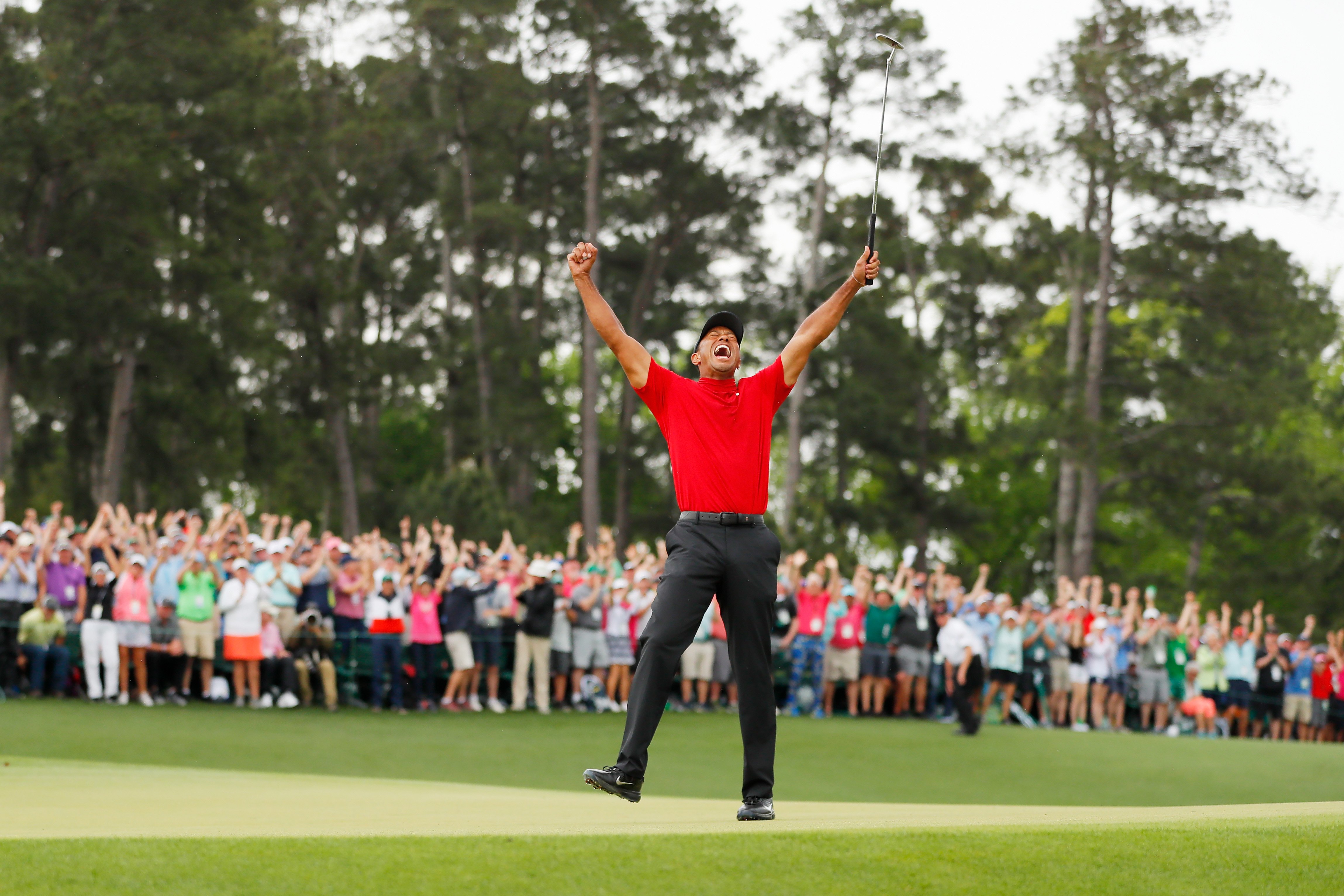 Tiger Woods in his element. | Photo: Getty Images
Aside from his victories, the athlete's love life has also been making headlines. As reported by The Sun, his partner, Erica Herman, was by his side as he worked to secure the Masters title for the first time at Augusta in 2019.
In October 2017, Herman was photographed hugging Woods as they watched the Presidents Cup in New Jersey. They went public with their relationship the following month.
Erica managed the athlete's pop-up restaurant, The Woods. She was once accused of only going after Woods' money, but now people have seen her as instrumental in helping the golf legend get back on his feet.
Top golf player Tiger Woods giving a speech. | Photo: Getty Images
Woods shares two children with his ex-wife Elin Nordegren. They welcomed their first daughter Sam Alexis on June 8, 2007.
Their son, Charlie Axel, came into their lives on February 8, 2009. Woods and Nordegren divorced in 2010 amid a cheating scandal involving the athlete.
Please fill in your e-mail so we can share with you our top stories!