Kylie Jenner Blows Out Birthday Candles Ahead of 23rd Birthday – a Glimpse of Her Dinner Date with Friends
Friends of the "Keeping Up With The Kardashians" star Kylie Jenner threw a surprise birthday dinner for her and it looks like she had a blast. Here is a closer look at the lavish celebrations.
Kylie Jenner is turning 23 on August 10 but it looks like she could not wait to blow out the candles. The makeup mogul has kicked off her birthday celebrations already. 
The "Keeping Up With The Kardashians" star enjoyed a surprise birthday dinner with her friends that was complete with a beautiful birthday cake.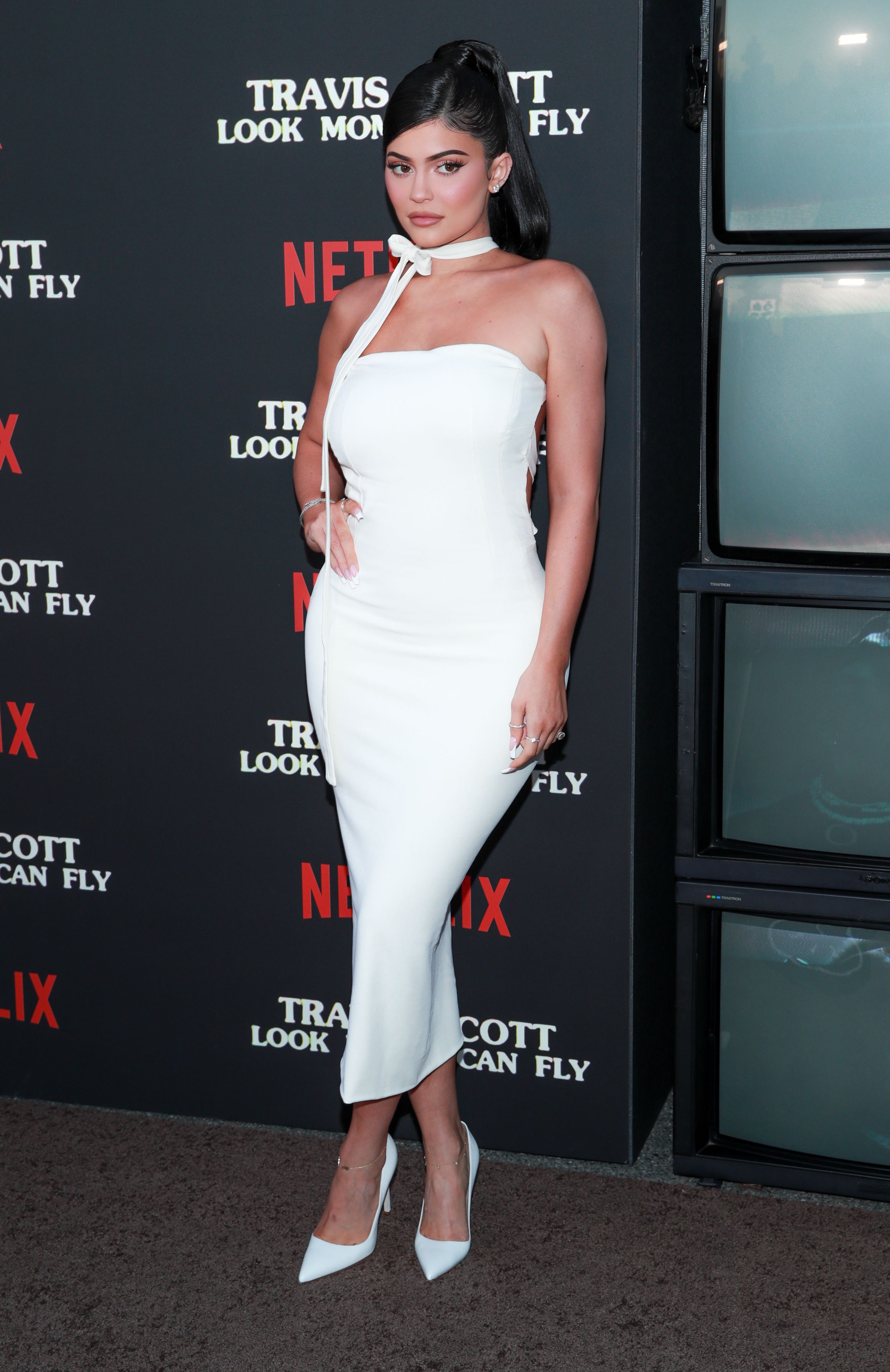 NOTHING SHORT OF LAVISH
In a video shared by Jenner on her Instagram stories, Jenner gave her fans an inside look into the celebration that was nothing short of lavish.
She also posed with her friend in the video, hugging him close around the neck. Before blowing out the candles on her pastel pink cake, she closed her eyes to make a wish after her friends insisted.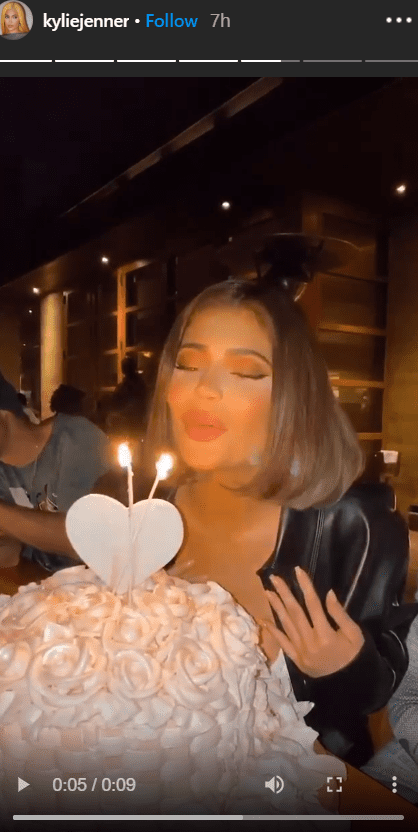 The 22-year-old rocked a white low-cut crop top that she paired with a black leather jacket. Her bob had a platinum hue. Her signature makeup looked spot on, except for the concealer that fans thought was too much. 
Jenner's baby daughter, Stormi Webster, was nowhere to be seen during Wednesday's celebrations.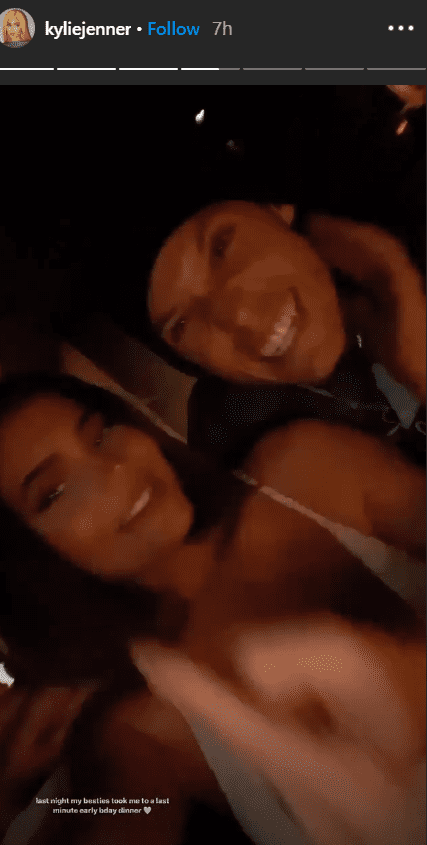 STORMI WAS NOWHERE TO BE SEEN
Other members of the Jenner brood were also present during the celebration. As reported by Daily Mail, Kendall was spotted leaving the venue in a beige dress with a black face mask. 
Meanwhile, her mother, Kris, was seen heading inside with a face mask and a white blazer on. Fans cannot wait to see how the makeup mogul will ring in her 23rd birthday on August 10.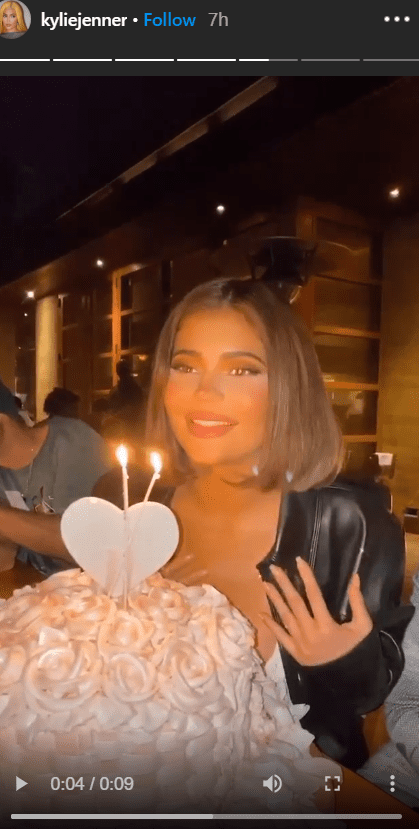 Jenner's baby daughter, Stormi Webster, was nowhere to be seen during Wednesday's celebrations which is quite a surprise given that the mother-and-daughter duo has been inseparable amid the pandemic. 
Jenner had all the time in the world to bond with her little angel during quarantine and rumors have it, her baby daddy Tarvis Scott was quarantining with them. 
KYLIE AND TRAVIS ARE GREAT PARENTS
According to "E!," a source close to the couple revealed that Scott and Jenner have been co-parenting their daughter together at the reality star's place. 
The source further explained that the exes are on great terms and although they might be acting like they are back together, they don't want to put a label on what they have.