Here's What Randy Travis and His Wife Mary Had to Say about Their Marriage in a Rare Interview
On a recent episode of "Today with Hoda & Jenna," country musician Randy Travis was interviewed with his wife about their happy and long-lasting marriage.
Randy Travis, 61, and his wife, Mary, joined co-hosts Hoda Kotb and Jenna Bush Hager remotely to discuss his newly released single, "Fool's Love Affair" during a recent episode. Besides discussing the song, which was recorded as a demo in 1984, the pair spoke about their marriage.
In 2013, the star suffered a massive stroke and doctors only gave him a less than 1 percent chance of survival. He had to undergo brain surgery and learn how to walk again too.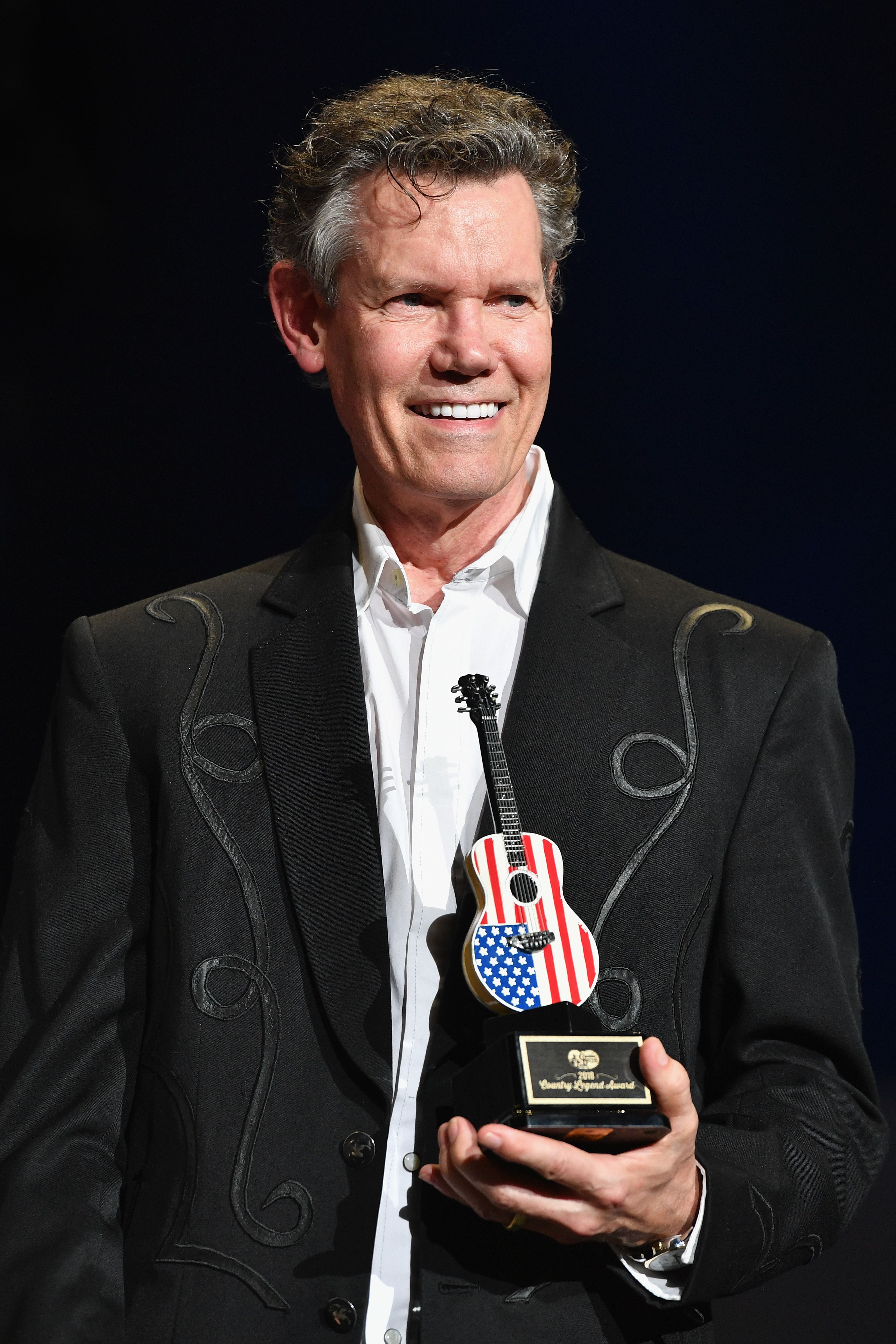 HOW RANDY COMMUNICATES
However, appearing on the talk show, the country musician seemed to be doing much better. In 2016, he stunned everyone when he performed a rendition of "Amazing Grace" during his induction into the Country Music Hall of Fame.
During their interview on "Today with Hoda & Jenna," it was quite evident that Randy had healed so much as he was seen laughing at times. His wife spoke for both of them most of the time, with the singer smiling and nodding from time to time.
STICKING TOGETHER
The stroke severely limited his ability to talk; leaving his wife to be his voice. Mary explained how they'd managed to stay together for so long stating how easy it was because of the man she was with.
She shared how they lean a lot on their faith and friends. The couple also surrounded themselves with "happiness" and "positive people" to help them get by.
RANDY IS A BLESSING
Randy's wife shared how he was also a blessing wherever he went. She explained that getting to walk beside him was one of the "greatest joys" she's ever had.
MORE MUSIC TO COME
Mary revealed that every day was a new opportunity to find something to smile about. Randy also verbally confirmed that he had some new music in the works for his fans.
WHAT RANDY DOES NOW
According to his website, he is still continuing with his physical rehabilitation. The couple also spends time on their ranch in Nashville and they attend weekly Bible study classes in a nearby town.
HIS SPECIAL APPEARANCES
He's also made some special appearances around the country. Last May, the singer and Ken Abraham released his memoir, "Forever and Ever, Amen: A Memoir of Music, Faith and Braving the Storms of Life."