Simon Cowell's Close Friend Amanda Holden Shares an Update about His Surgery on Twitter
Simon Cowell, 60, had to undergo surgery recently after hurting himself in a fall. Now a friend of his has given a positive update on his health and healing.
Amanda Holden, 49, took to Instagram to share that she was thinking about Cowell on Sunday. She shared: "Luckily I'm able to write that he's had his operation and he's doing really well."
Holden also revealed that she and her family were wishing the "America's Got Talent (AGT)" executive producer a "speedy recovery." She ended her post by sending Cowell's family love from her kinfolk.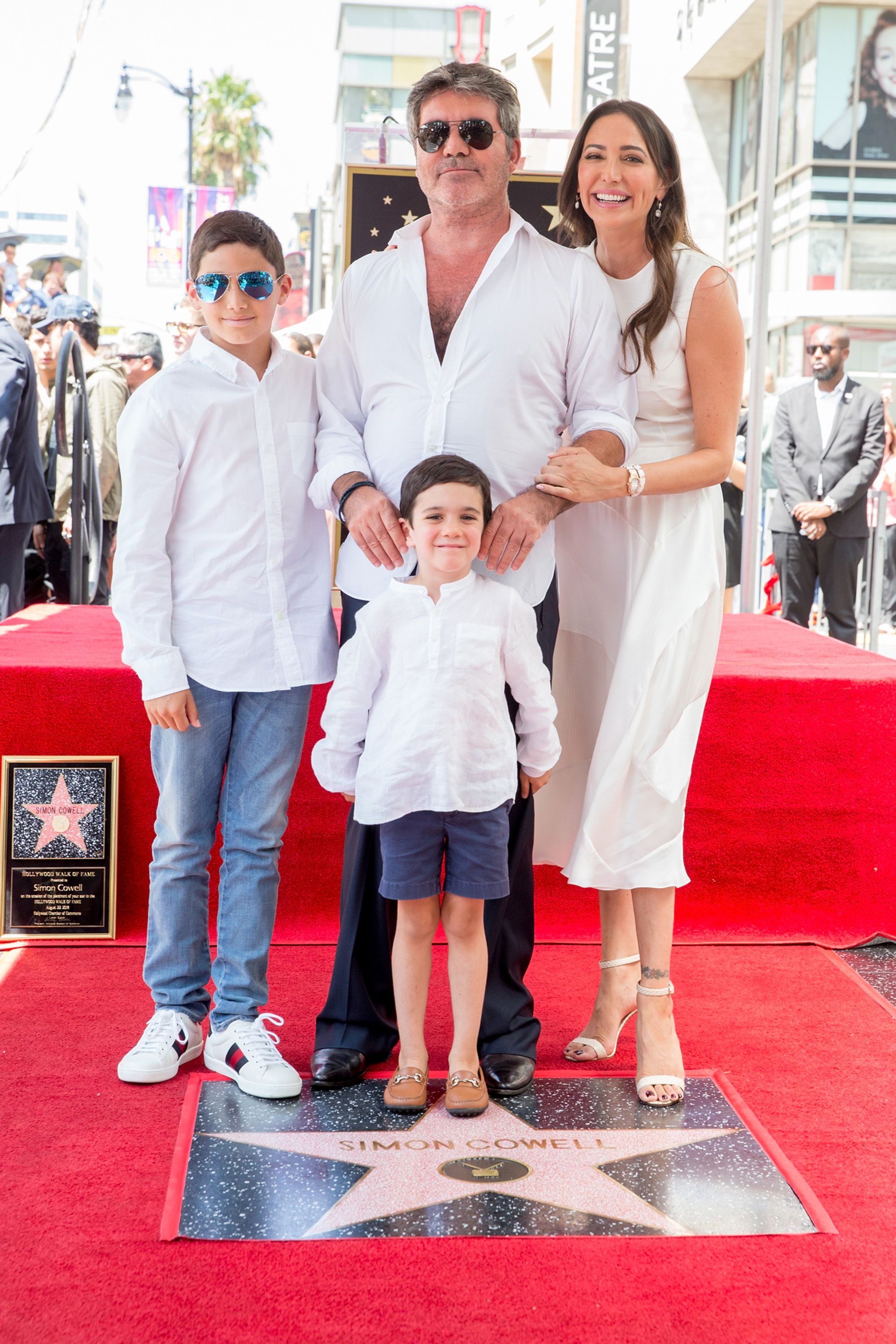 WHY WAS SIMON IN HOSPITAL
Holden is a fellow judge on "Britain's Got Talent (BGT)," alongside Cowell. The AGT judge underwent a five-hour surgery after on Saturday after his fall at the courtyard of his home in Malibu, California.
A source stated: "Simon had surgery overnight and is doing okay this morning." The star had "a number of fusions and metal rod put into his back," according to the insider.
HIS INJURIES WERE BAD
Cowell allegedly landed on his back when he fell from an electric bicycle he was trying out. The source added: "The injuries are bad but he's also been told he was lucky."
The star has been at home with his girlfriend Lauren Silverman, her son Adam, 14, and the couple's son Eric, 6. During a 2008 interview with "Hello!" magazine, Holden confessed her true feelings for Cowell.
HOLDEN'S CRUSH ON COWELL
She said, at the time: "I have got a crush on him. It's a bizarre thing." Holden also referenced how Cheryl Cole also made the same confession too.
She explained why she was attracted to him stating: "He has this charisma and charm which you can't fight." Holden also admitted that it was impossible to stay upset with her fellow judge.
AMANDA'S DAUGHTER'S ASSUMPTIONS
In May 2020, she took part in an Instagram Live promotion of her new charity NHS single. However, her daughter Hollie, 8, hilariously interrupted her claiming Cowell had split from Silverman.
The interruption came while the judge was discussing singing her song in front of Cowell. Hollie responded by asking if the couple hadn't split.
WHY HOLLIE THOUGHT THEY SPLIT
Holden later explained that her daughter made the assumption after seeing Silverman board a plane to visit her eldest son. It seems the child thought Cowell's girlfriend was leaving for good.
I've been thinking about my dear friend all day and luckily I'm able to write that he's had his operation and he's doing really well 🙏🏼 My family and I wish you a speedy recovery and send you, Lauren and Eric all our love ❤️ pic.twitter.com/NAvUriuQRL

— Amanda Holden (@AmandaHolden) August 9, 2020
HOW CLOSE ARE THEY
During the same month, Holden also admitted that she and her boss were quite close. She said: "We tell each other everything, I'm very close to him..."
The pair work together on BGT alongside Alesha Dixon and David Walliams.