Remembering Comedian Bernie Mac 12 Years after His Death – See Tributes from Ice Cube and Other Fans
Ice Cube joined fans in honoring the life and career of the late Bernie Mac. They paid tribute to him 12 years since his death by reflecting on their favorite movies from the comedian.
Comedian Bernie Mac started his career doing standup with his first show in 1977. His career skyrocketed after he appeared in Spike Lee's "The Original Kings of Comedy" in 2000. 
In 2001, he was the lead actor and patriarch in the family sitcom "The Bernie Mac Show." The comedy series aired on Fox for five seasons.
Bernie passed away from complications due to pneumonia on August 9, 2008. According to People, his wife, Rhonda McCullough and their daughter Je'Niece were by his side during his last moments.
In honor of the 12th anniversary of Bernie's death, fans took to social media to share some of their favorite moments from the comedian. Complex magazine paid tribute by sharing a clip from an interview Bernie had with Oprah Winfrey in 2002.
12 years ago today, we lost the legend Bernie Mac.

You are missed. ❤️🕊pic.twitter.com/gXxu0uZc3L

— Complex (@Complex) August 9, 2020
During his appearance on the "Oprah Winfrey Show," Bernie explained that he did not care about fame and never planned to be a star. He said that he only wanted to be the best he could be for himself. Ice Cube also honored Bernie by remembering one of the lessons he taught him. The rapper wrote:
"Miss his spirit and sayings like, "If you play wit a puppy...they'll lick you in the mouth and bite you on the lip!'"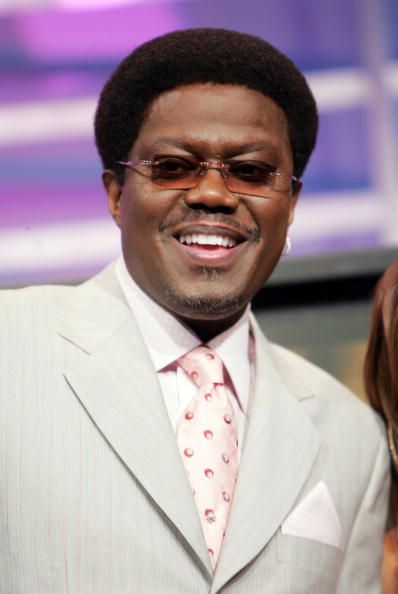 In 2016, Rhonda appeared on an episode of "Oprah: Where Are They Now?" During the emotional sitdown, Bernie's widow revealed that she had known him since they were sixteen and felt lost without the actor after his death.
Many of his fans celebrated his legacy by sharing clips from their favorite movies. One fan shared a clip from the movie "Head of State," in which he played "Mitch Gilliam." The fan called the scene the all-time best entrance in a film. 
As the tributes for Bernie flooded the internet over the weekend, fans also shared clips from some of their favorite moments during his standup shows. 
Other people also tweeted quotes from some of his most memorable characters. A fan tweeted a clip that highlighted a line from his scene in 1995's "Friday."
May Bernie Mac forever Rest In Peace. I will always be grateful to him for giving me my favorite line, "the Lord is my shepherd, he know what I want!" pic.twitter.com/FOIuvCMk2Y

— Sully! (@SullyWins) August 9, 2020
In Ice Cube's tribute to Bernie, he revealed that when he wrote the script for "The Players Club," he had Bernie in mind for the character, Dollar Bill. Ice Cube admitted that Bernie was the only person that he knew who would embody what he was looking for with the character.
Bernie was 50-years-old at the time of his death. He starred in films including, "Ocean's Eleven," "Bad Santa," and "Charlie's Angels: Full Throttle."