Michelle Pfeiffer Looks Ageless Wearing a Swimsuit in a Hot Selfie – See Fan Reaction
Michelle Pfeiffer looked as youthful as ever in a new photo showing off her toned body over the weekend. The actress smiled underneath a broad hat in the bright shot. 
Michelle Pfeiffer took advantage of clear skies on Sunday as she lounged outside her home. The beloved actress looked ageless donned in a one-piece bath suit. 
Pfeiffer, 62, is best known for her roles in '80s films "Grease 2" and "Scarface." However, the actress has had a long-lasting career and recently made an onscreen comeback. Her post is found below.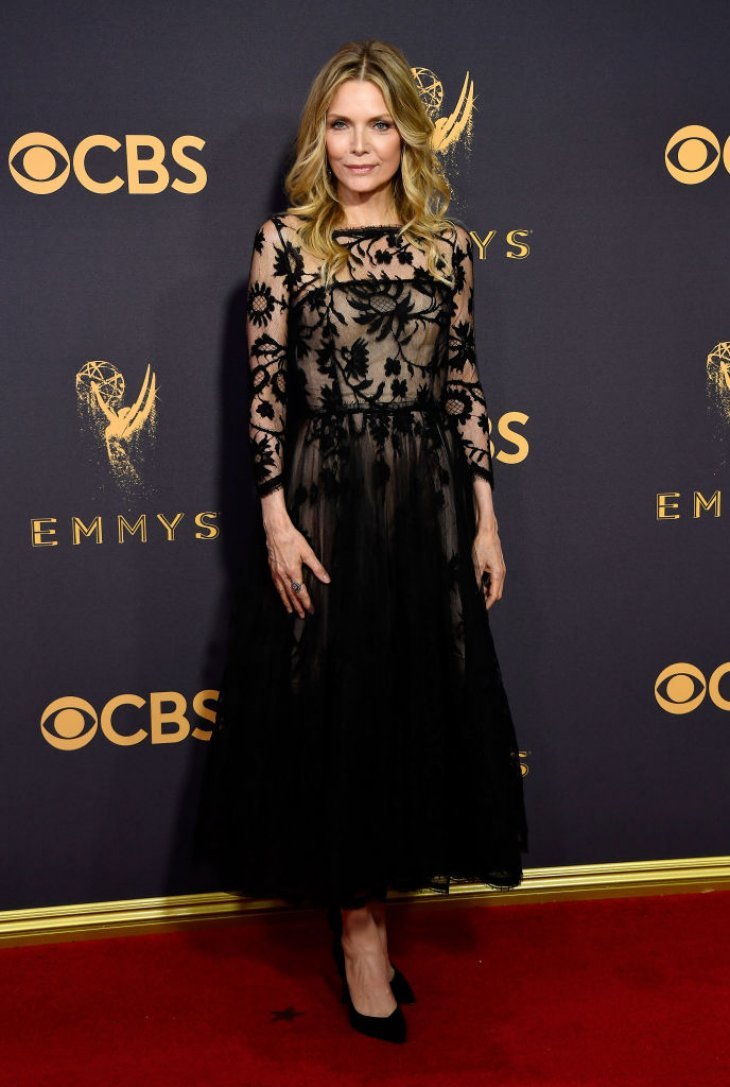 PFEIFFER STUNS IN A BATHSUIT AND FANS LOVE IT
In the shot, Pfeiffer wore a black swimsuit as she sat on a white cushion. She accessorized with a pair of sunglasses and kept the sun at bay by wearing a wide-brimmed hat. 
Her hair peeked through the opening at the top. Some of it fell around her neck to frame her gorgeous close-mouthed smile. "Happy (Selfie) Sunday," she wrote in the caption. 
Fans praised the actress in the comment section. Many of them commented on Pfeiffer's enduring beauty and agelessness. The actress has been an idol for some fans since their childhood.

SUCCESS IN EARLY CAREER AND PERSONAL LIFE
Pfeiffer was also a big star during the 90s, appearing in films like "Batman Returns," "Dangerous Minds," and "A Midsummer Night's Dream." She married producer David E Kelley in 1993. 

The pair welcomed two children, which slowed Pfeiffer's onscreen career as she stayed home to care for the kids. In 2017, she debuted her comeback in "Mother!" and "Murder on the Orient Express."
SHE GOES BARE-FACED AND LOOKS GORGEOUS
Pfeiffer's gorgeous looks can't all be chalked up to makeup. Back in May, she shared a bare-faced selfied, proving that her beauty is still all-natural. Her piercing blue eyes shone next to a window. 

In the caption, Pfeiffer asked, "Is it over yet?" referring to the coronavirus pandemic, which is still affecting the world today. Her celebrity friends, including Jessica Alba and Katie Couric, commented it was not. 
PFEIFFER IS RETURNING TO WORK WITH A BANG
Pfeiffer's wrinkle-free face comes despite continually playing evil or bitter characters on screen. From 2007's "Hairspray" to "Maleficent" where she played the evil Queen Ingrith, Pfeiffer has a knack for being a bad guy. 
The actress has reportedly said that she is happy to be back in the game now that her children are both grown and have left the nest. Currently, she has one movie, "French Exit" in post-production.