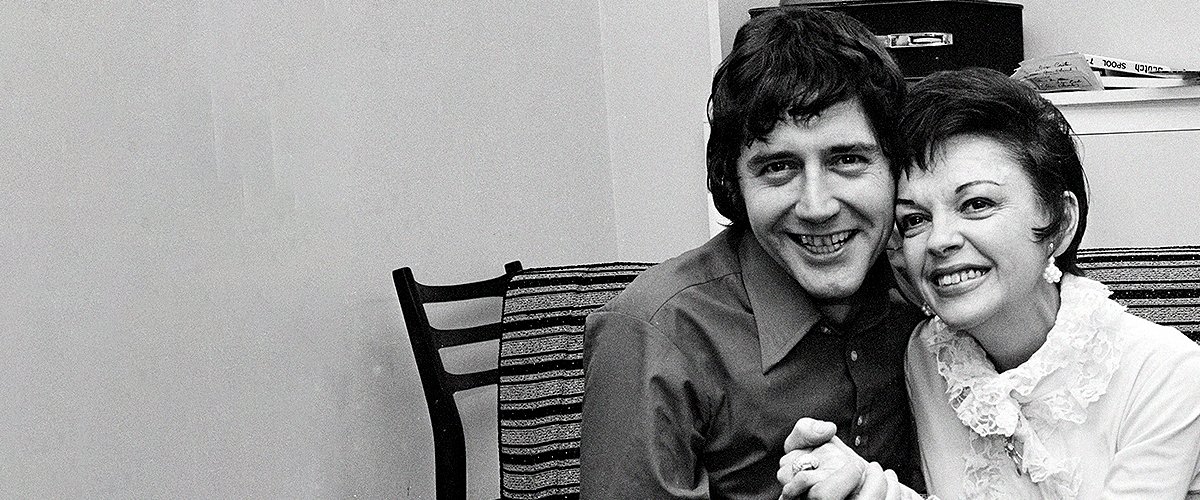 Getty Images
Judy Garland Was Married Five Times — Look Back at Her Relationship History
Late Singer and actress Judy Garland, best known as Dorothy Gale in the 1939 film "The Wizard of Oz," was married five times to five different men.
Born in June 1922, Judy Garland's life was as successful as it was short. It all started when her mother, Ethel Marion, saw potential in her and created the dance group The Gumm Sisters, which was made up of Judy and her older sisters, Mary Jane and Virginia.
[Judy's second husband] had some extra-marital relationships with men.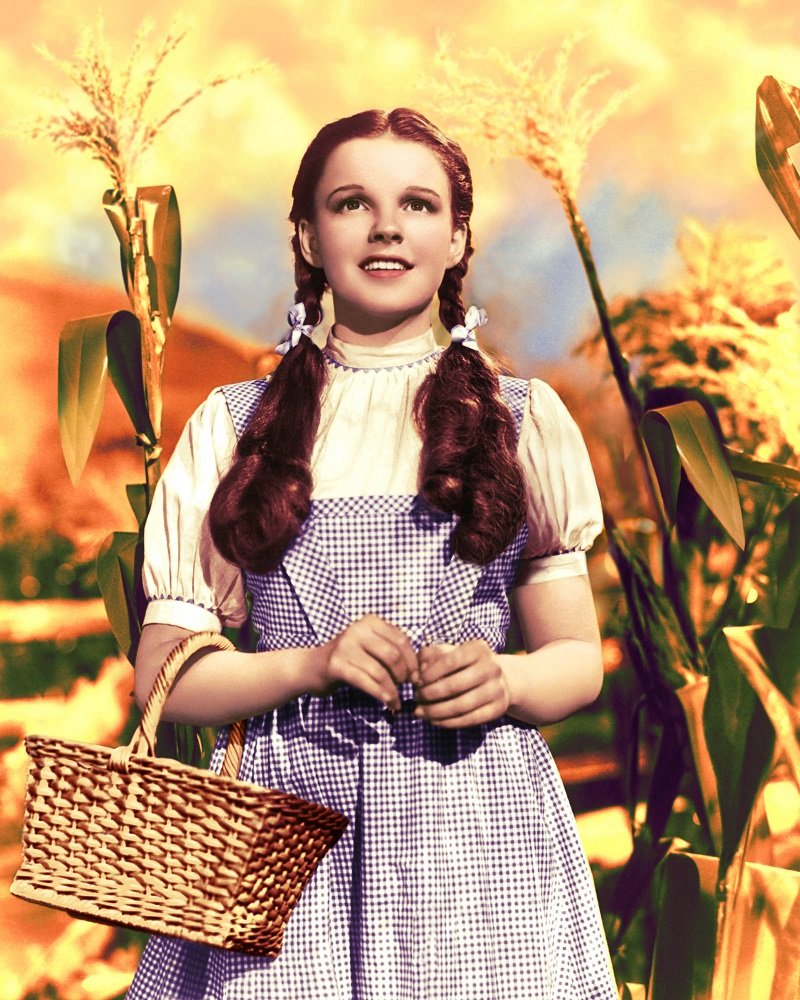 Judy Garland as Dorothy Gale in "The Wizard of Oz" circa 1939 | Photo: Getty Images
LIFE AND DEATH OF JUDY GARLAND
Eventually, Ethel took her out of the dancing group and traveled with her across the US so that she could perform in nightclubs, cabarets, and other venues.
It wasn't until 1935 that MGM signed her, and only one year later, she started landing acting gigs in films like "Pigskin Parade," "Thoroughbreds Don't Cry," and "Everybody Sing."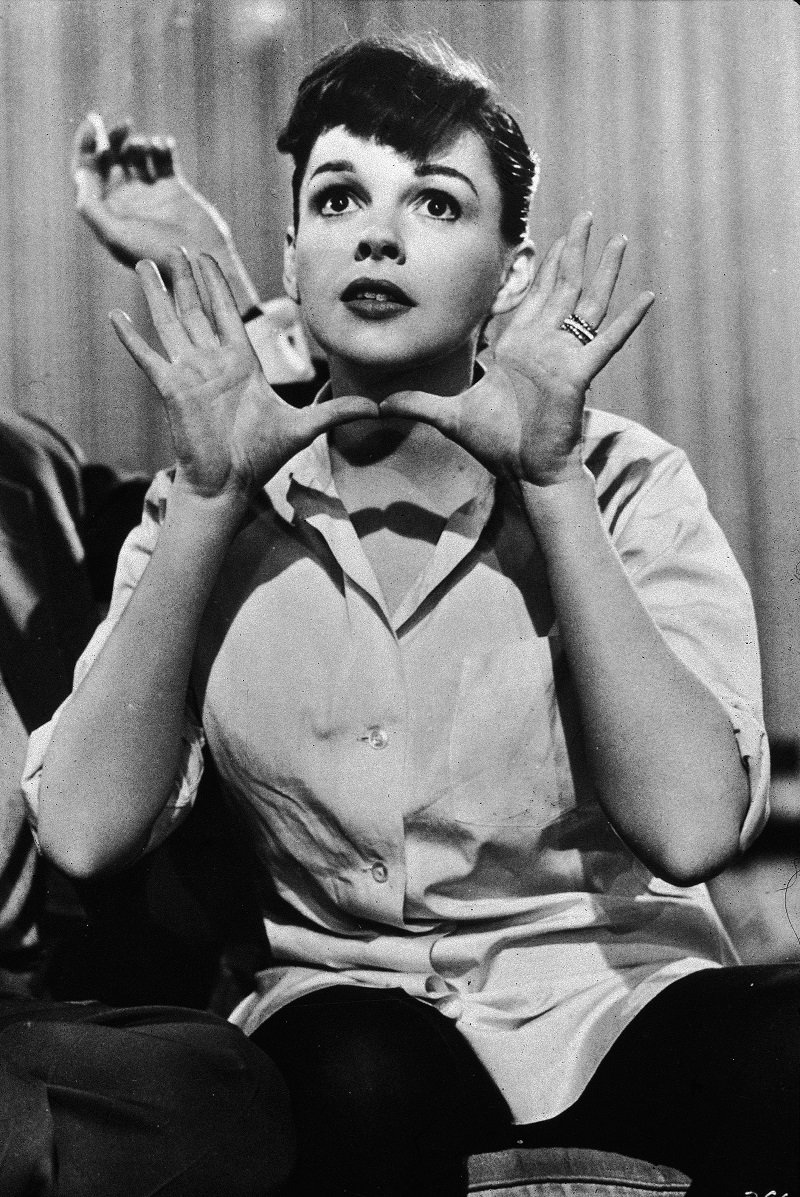 Judy Garland circa 1950s | Photo: Getty Images
, though, in 1939 when she portrayed Dorothy Gale in "The Wizard of Oz," the role that made her a Hollywood star even though she was only 16 years old. The following year, she received an Academy Juvenile Award for her performances in 1939.
From that point on, she kept getting cast in several movies, including the 1954 version of "A Star Is Born," for which she was nominated to an Oscar and took home a Golden Globe for Best Actress in a Comedy or Musical.
Unfortunately, Judy Garland struggled with everything from anxiety to drug addiction, and on June 22, 1969, she passed away from an overdose of barbiturates. She was only 47 years old.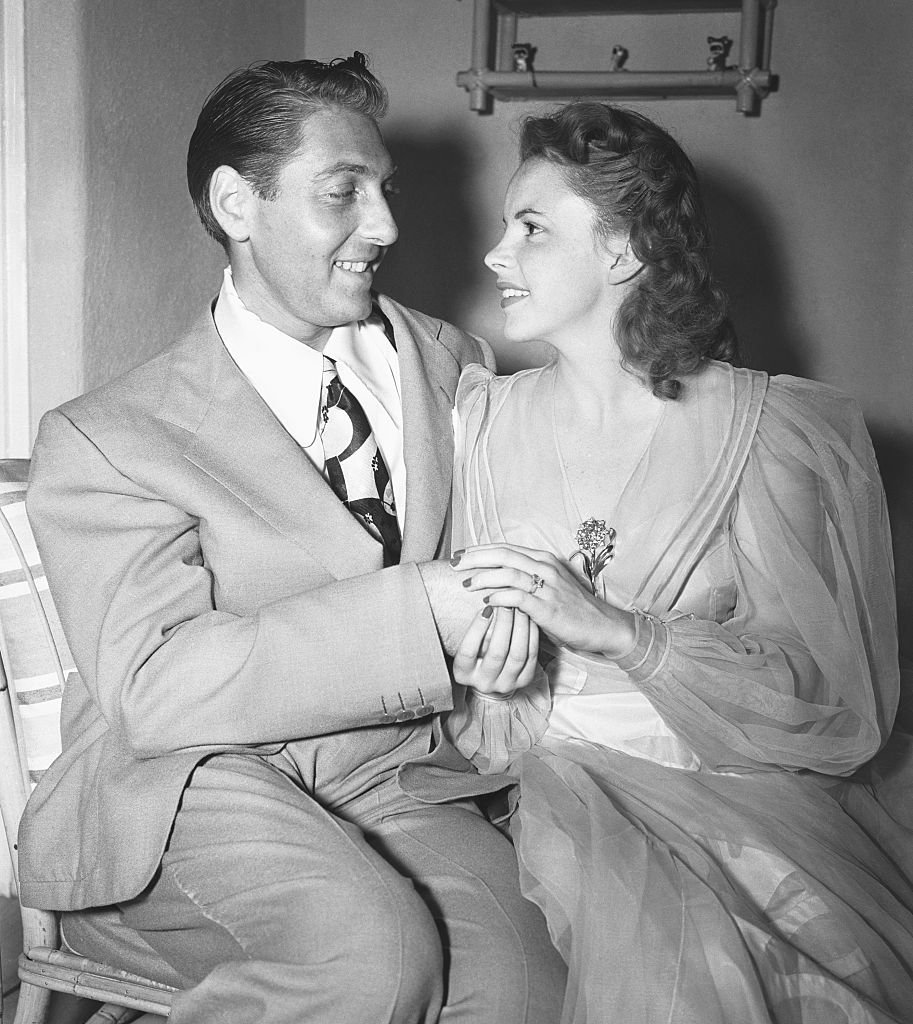 Judy Garland and David Rose on May 15, 1941 | Photo: Getty Images
JUDY GARLAND'S FIRST HUSBAND, DAVID ROSE
For most of her life, Judy was looking for the right partner for her, which is probably why she was married to five different men. Her first husband was British musician David Rose.
The former couple tied the knot in 1941 when Judy was only 19 years old and David was 31. It is important to point out that Judy's mother, Ethel, and MGM were against the marriage because they were afraid that it could hurt the youthful image that the actress had.
One of the most shocking aspects of their relationship was that David and Ethel forced Judy into having a secret abortion, a rather common practice among actresses at the time, to avoid the negative effect that pregnancy and motherhood could've had on her career. David and Judy ended up divorcing in 1944.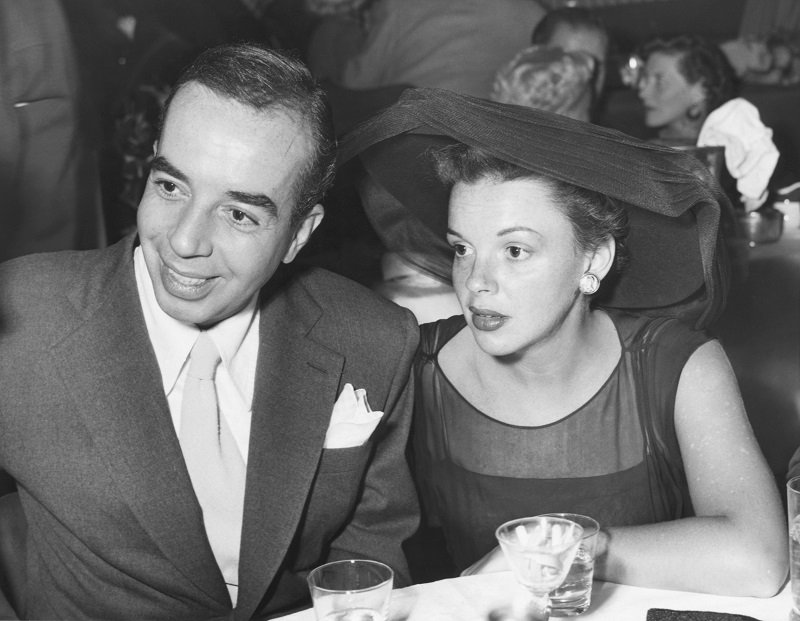 Judy Garland and Vincente Minnelli | Photo: Getty Images
JUDY GARLAND'S SECOND SPOUSE, VICENTE MINNELLI
Also in 1944, Judy worked in "Meet Me in St. Louis" and met director Vicente Minnelli who, at the time, wasn't a popular name in the industry. Almost immediately, they started dating and, in June 1945, they tied the knot. Vicente was 20 years older than Judy.
The following month, the couple learned that she was pregnant, and this time, nobody forced her to get an abortion. Liza, Judy Garland's daughter, was born in March 1946. Unfortunately, the late actress is believed to have suffered from postpartum depression, so she took almost one year off.
During that time, Judy's use of drugs (including amphetamines and barbiturates) increased, and she also threatened to kill herself a few times. If that wasn't enough, Vicente had some extra-marital relationships with men, which ultimately led to their separation in 1949. They divorced in 1950.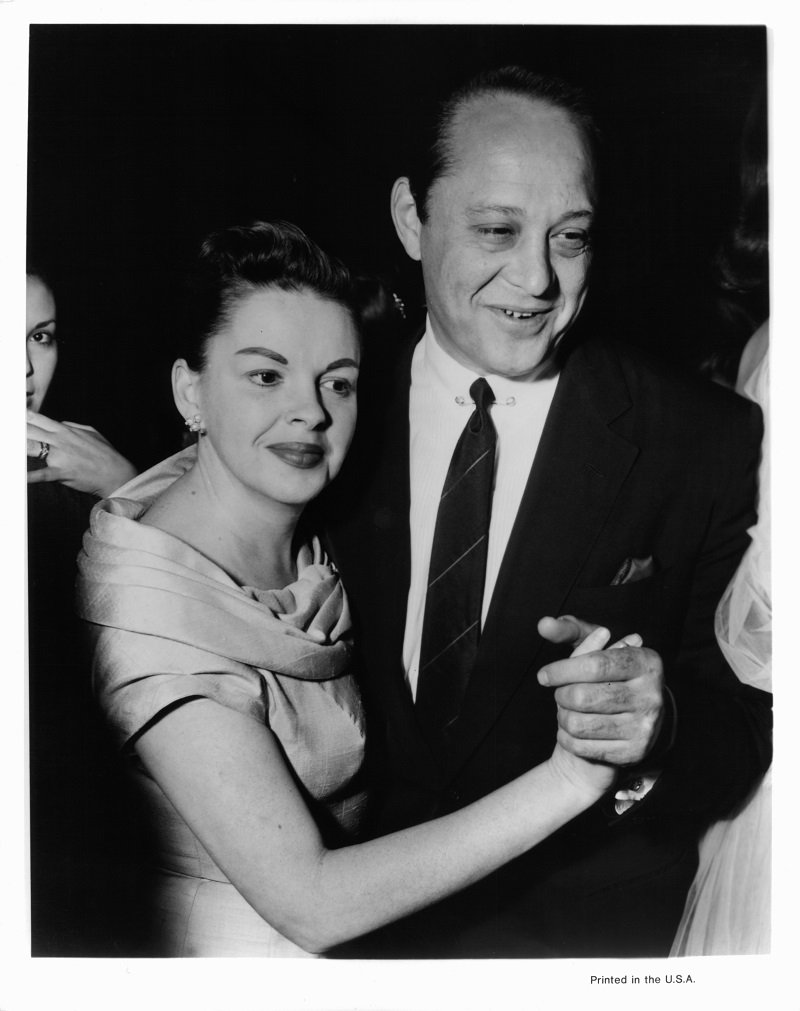 Judy Garland and Sidney Luft, circa 1952 | Photo: Getty Images
JUDY'S THIRD HUSBAND, SIDNEY LUFT
Although they had known each other since the late 30s, Judy and movie producer Sidney Luft only started dating after she and Minnelli's marriage ended. At the beginning of their relationship, she got pregnant. To favor her career, she underwent another abortion.
In June 1952, Judy married Sidney, who took over the role of her manager. Shortly after that, they welcomed their daughter Lorna. Judy Garland's third and final child, Joseph, was born in 1955.
Unfortunately, Judy's addiction to drugs and alcohol, as well as her constant battle with depression, were too much for her and Sydney's marriage, and they ended up divorcing in 1965. It was, by far, Judy's longest marriage.
Judy Garland and Mark Herron on June 16, 1964 | Photo: Getty Images
JUDY GARLAND'S FOURTH SPOUSE, MARK HERRON
Just like her previous husbands, Judy met actor and tour manager Mark Herron at her workplace, in 1964. In November 1965, shortly after her and Sidney's divorce proceedings were over, she and Mark married in Las Vegas.
Sadly, their romance proved to be short-lived as they separated only five months into their marriage. The late actress claimed that he had been abusive to her, and he pointed out that he had only hit her "in self-defense."
Just like Vicente Minnelli, Mark had a romantic relationship with a man. In fact, he and actor Henry Brandon were together for almost three decades, and they only separated when Henry passed away.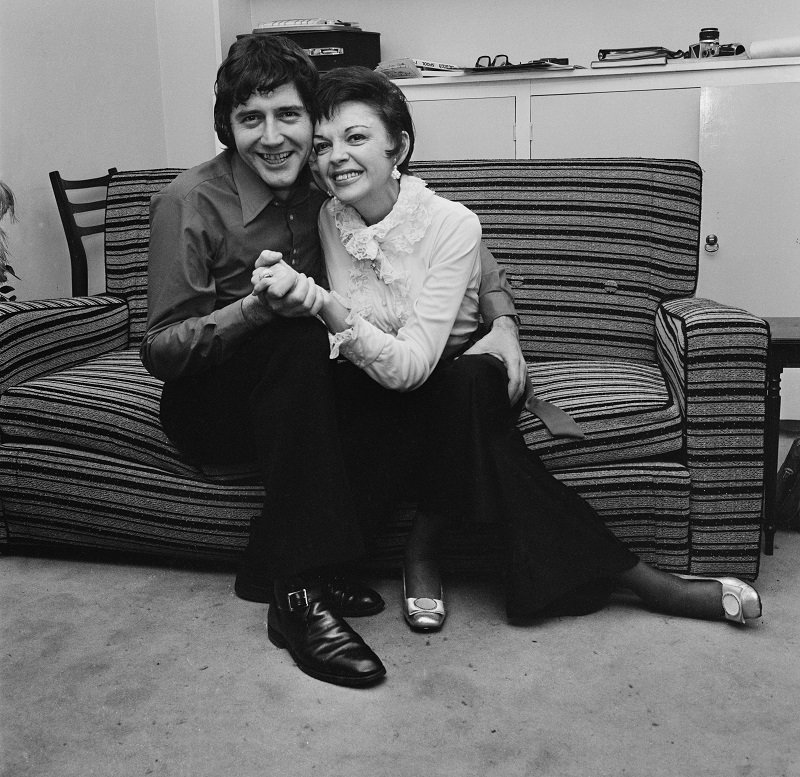 Judy Garland and Mickey Deans on March 15, 1969 in London, England | Photo: Getty Images
JUDY'S FIFTH HUSBAND, MICKEY DEANS
Mickey Deans and Judy Garland's marriage was the shortest of her life. They tied the knot in 1969, and only three months later, she passed away. Unlike her previous partners, Mickey was 12 years younger than her.
According to Judy's daughter, Lorna, Mickey was the "most unsuitable" person to be with her late mother as he used to give in to her in every aspect.
Please fill in your e-mail so we can share with you our top stories!