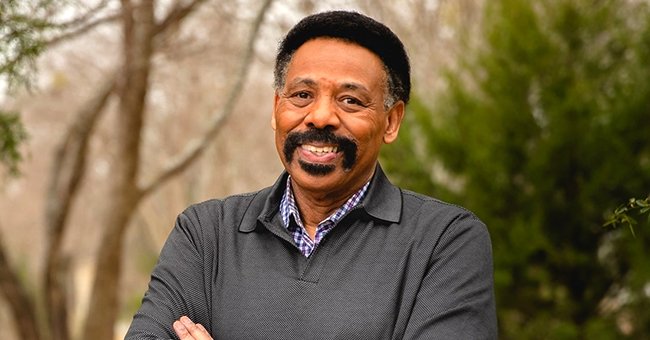 Facebook/drtonyevans
Dr Tony Evans' Daughter Chrystal Shares a Photo with Her Three Sons – See How Tall They Are
Dr. Tony Evans' daughter can't hide her smile as the proud mother poses with her three look-alike sons standing on either side of her in an adorable family picture.
Dr. Tony Evans' daughter Chrystal Evans Hurst is an author and motivational speaker. Just like her famous father, she is rooted in the Christain faith and enjoys ministering to families.
Leading up to the release of her book in 2013 which was titled "Kingdom Woman," Chrystal admitted that she was prepared to turn down the opportunity after her father approached her about writing the book.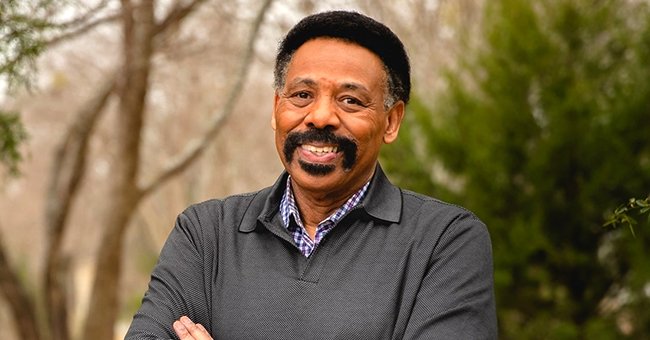 Dr. Tony Evans poses for a portrait in a forest | Source: Facebook/drtonyevans
Chrystal and her husband, Jessie Hurst have two daughters from previous relationships and three sons together. The mother of five once admitted in an interview that she felt writing a book would be impossible with her already busy life. She
explained:
"I could barely write down my meal plans much less think about writing a book for other women to read! So my prepared answer was a 'No.'"
Chrystal said after seeing Dr. Evans' commitment to the book, she was motivated to get involved. She and her husband regularly give advice about marriage and relationships with men.
Chrystal and Jessie use their personal experiences to discuss everything from positive ways to communicate to sharing tips on how to understand your partner better.
The author recently posted a photo with her three look-alike sons as they enjoyed spending quality time outdoors. In her caption, she gushed, "these three kings."
Chrystal looked comfortable in a loose-fitting maxi dress as she flaunted a huge smile while posing with her eldest sons towering over her.
Chrystal and Jessie are also proud grandparents. A month ago, she penned a heartfelt dedication to her husband. She praised him for being an amazing father and grandfather. Chrystal wrote:
"Something in him comes alive when he has the opportunity to care for littles. First our littles...and now our little's little ones."
Chrystal's adorable photo with her sons had many fans noticing how much they had grown. Some people praised her for having a beautiful family while other people noted how handsome her three boys looked.
Please fill in your e-mail so we can share with you our top stories!