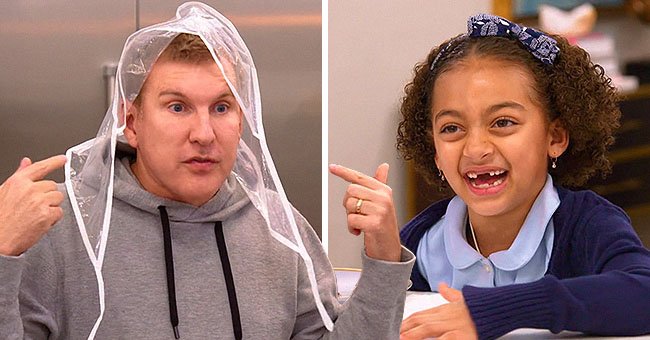 YouTube/Chrisley Knows Best
'Chrisley Knows Best' Trailer Shows Todd Chrisley and Granddaughter Chloe Arguing – Find Out Why
Chloe Chrisley of the "Chrisley Knows Best" reality show was excited to have a sleepover, but her grandfather Todd Chrisley would not let her join the overnight fun. The rejection seemed to have dampened the 7-year-old's mood.
Todd Chrisley and Chloe Chrisley's argument happened in the kitchen. Julie, 47, the matriarch of the family, was caught in between the hilariously heated situation.
The misunderstanding between Todd and Chloe is included in the latest episode of the real-life family comedy, "Chrisley Knows Best."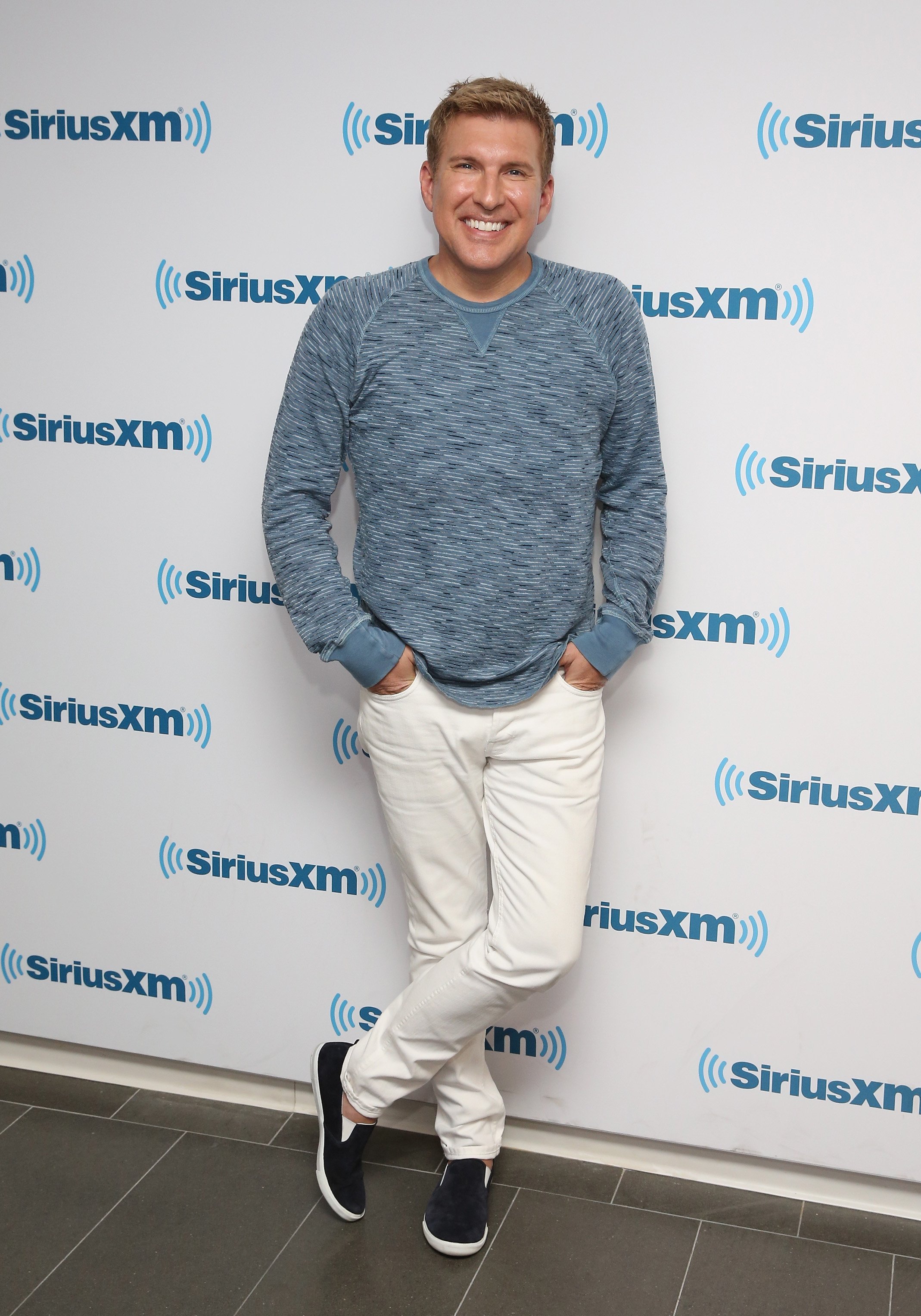 Reality star Todd Chrisley's 2015 visit to the SiriusXm Studios in New York City. | Photo: Getty Images
The 51-year-old reality star's disapproval came after Julie made Chloe tell him that she was having a sleepover with friends. Todd was not happy about Chloe's upcoming activity as they don't do sleepovers.
Chloe countered her grandfather's statement saying that she already went to a sleepover when she was 6. But Todd tried to scare the child by saying that there might be germs in other houses. Upset, Choe replied:
"I already packed my suitcase, ha!"
Chloe's display of sassiness on the upcoming episode is a highlight of the show's season 8. The season, which aired on July 9, follows the life and chaos of Todd and Julie's family.
It took a while for the family to premiere their show as they faced a tumultuous time in 2019. The family has faced several issues, including allegations of tax evasion, wire fraud, blackmail over a sex tape, and a case of the coronavirus.
Because of what he believed were negative influences by Chloe's parents, Todd took her under his custody.
Apart from the family's controversies, 23-year-old Savannah recently encountered racist remarks while being with Chloe, her biracial niece.
As reported by People, Savannah said when she's out with her young niece for lunch or a manicure, many people would stare at them. She said that to witness such prejudice was "devastating."
Todd has also recently shut down a racist on social media. A netizen asked his opinion about his granddaughter, but the reality star was not pleased with the comment.
Todd and Savanah have been very protective of Chloe, who is the daughter of Kyle, Todd's eldest son.
Kyle has problems with substance abuse, struggled with bipolar disorder, and refused to take medication.
Meanwhile, Chloe's mother, Amber Johnson, was charged with Medicaid fraud. Because of what he believed were negative influences by Chloe's parents, Todd took her under his custody.
Meanwhile, after turning 23, Savannah admitted to feeling "bare" amid the significant changes she has experienced in life.
The reality star and the daughter of the business mogul reflected on how far she's come. One of the changes she made was postponing her June wedding with fiance Nick Kerdiles.
Please fill in your e-mail so we can share with you our top stories!