Here's How Tamera Mowry Paid Tribute to Husband Adam Housley on His 49th Birthday
Tamera Mowry celebrated husband Adam Housley with a lovely Instagram message. She declared her love for the 49-year-old and expressed her gratitude for his presence in her life.
No matter how busy life gets, one must always find time to celebrate important moments with their loved ones. American actress and TV star, Tamera Mowry, has definitely taken those words to heart as she took time to celebrate her other half.
The "Sister, Sister" star was in a celebratory mood this week as her husband, award-winning journalist and former baseball player, Adam Housley, clocked 49 on Thursday.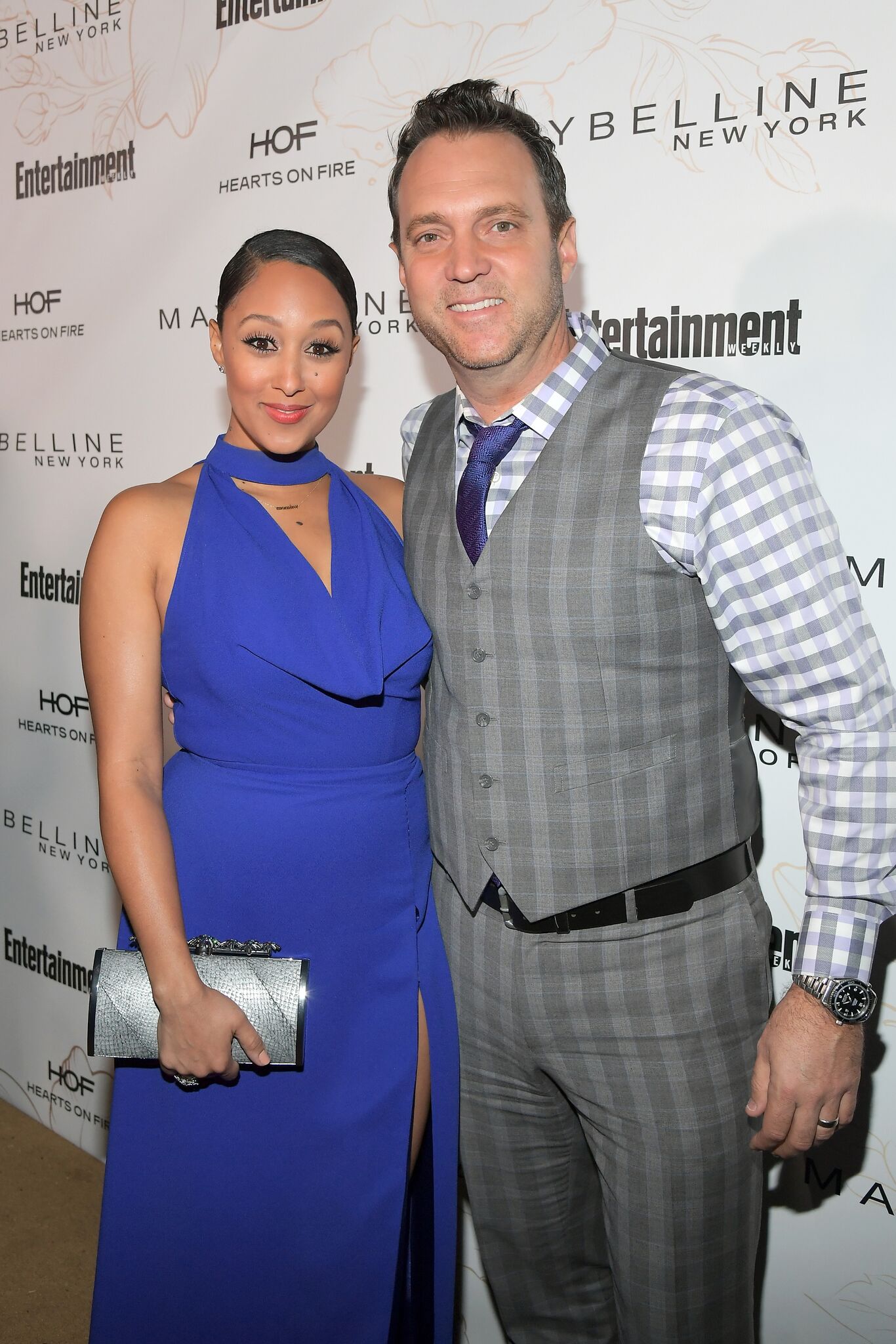 Mowry then took to Instagram to celebrate Housely, whom she married in 2011 and shared her joy with nearly eight million Instagram followers.
The 42-year-old mother-of-two gushed about her husband while posting a picture of the man wearing a cream-colored sweatshirt in a lovely outdoor setting. Mowry captioned the post:
"Babe. Bubba. My bestie. My Love. #HappyBirthday!"
Mowry claimed that she was buzzing to celebrate Housley, as the journalist had made a habit of celebrating the rest of the family daily. She then admitted to feeling blessed to "do this thing called life" with her lover.
Fans joined Mowry in wishing Housely a joyful celebration and thanked the duo for entertaining followers with their lives. Others reserved special praise for Housley's cooking exploits, hailing him "the KING of sauces and the BEST InstaLive Chef out there."
Tamera Mowry says she's not having any more children because "parenting is hard work."
Mowry and Housley got married after dating for almost six years. The then-32-year-old actress tied the knot with her longtime lover at an inn and vineyard surrounded by 300 guests.
Those memories are unlikely to fade anytime soon, as Mowry duly admitted at the time that she got her dream outdoor wedding. Shortly after the memorable occasion, which was planned by Mindy Weiss, Mowry admitted:
"I feel so lucky to have this beautiful day marrying my best friend."
The Housleys have since been blessed with a son and daughter, Aden John, 7, and Ariah Talea, 5, respectively. Nonetheless, married life has not necessarily been smooth sailing for the couple.
Being an interracial couple — Mowry is mixed while her husband is white — Mowry and Housley have had their share of hilarious "learning moments" in their relationship.
She once had to encourage him to continue an intense makeout session after he abruptly stopped because of a "weft" in her hair.
Speaking of race, Mowry once admitted to praying that their second child, Ariah Talea, inherit her appearances after Ariah's elder brother had overwhelmingly resembled his dad. Mowry's wish was partly granted, although Ariah's skin looks a bit like her dad's.
Nonetheless, the actress has confirmed that she will not be having any more children as she admitted that her kids were at a stage where parenting them was a lot of work.