Eddie Murphy's Ex-wife Nicole Flaunts Her Piercing Gray Eyes in a New Selfie – See Fan Reactions
Nicole Mitchell Murphy shared a stunning picture from a recent photoshoot on social media. The actress was praised for her amazing looks but received special adoration for her breathtaking eyes.
Fans of Nicole Mitchell, ex-wife of actor Eddie Murphy, were in for a special weekend treat via the actress' social media page.
In the early hours of Friday and apparently after a photoshoot, Mitchell took to Instagram to share a closeup shot with over nine hundred thousand followers.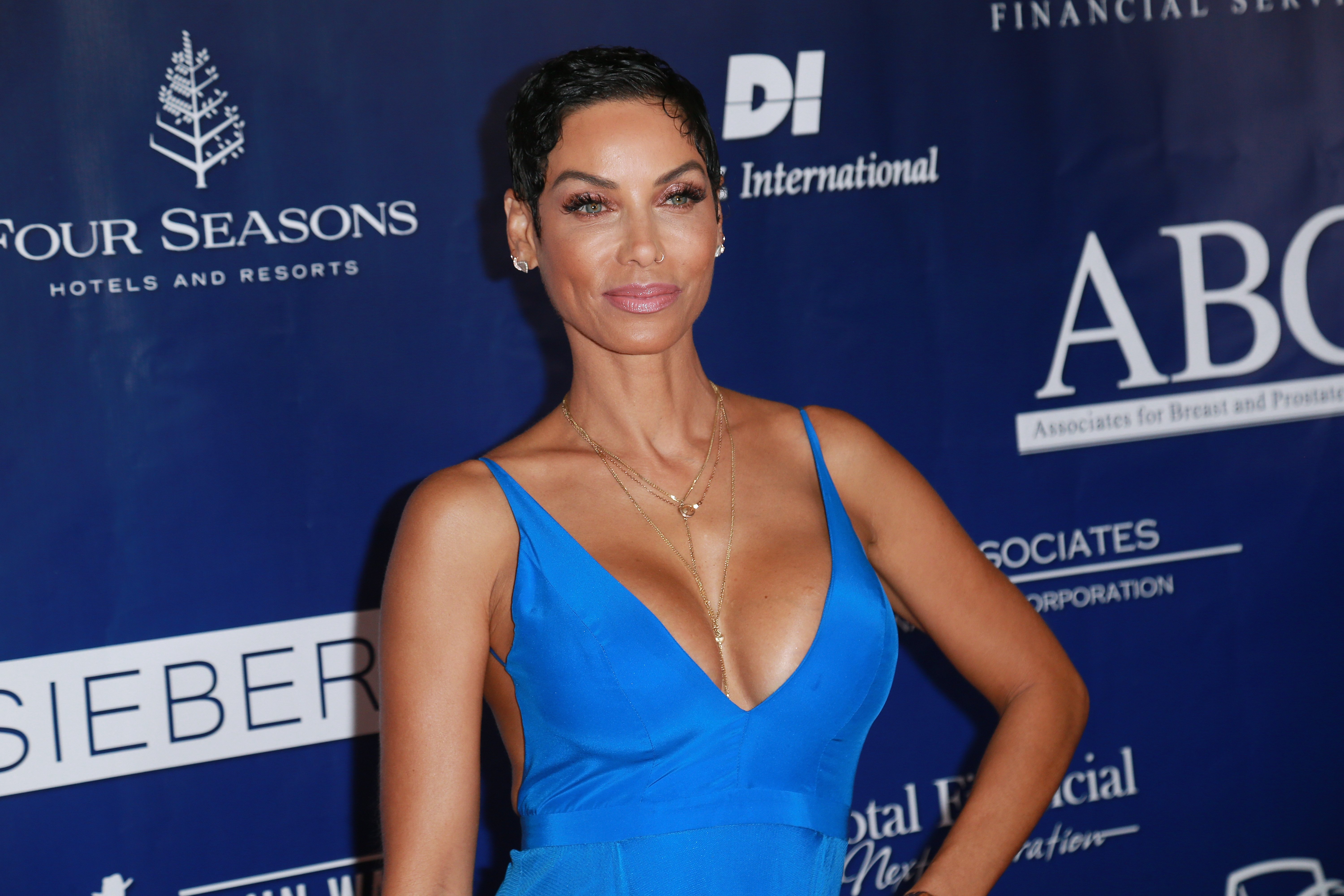 The picture featured Mitchell in full makeup, donning a strapped grey top and a catchy nose ring. However, it was a pair of the TV personality's natural assets that caught her fans' eyes.
Mitchell's cat-like grey eyes were clearly the focus of the photography, and rightly so. The actress stared upwards at the camera with her dark pupils standing out amidst her lovely grey iris to make for an almost bewitching look. One fan remarked:
"OMG just stunning and gorgeous!!!?❤️❤️❤️???"
Mitchell thanked her makeup artist, Alayza for the impressive outlook. Fans were taken aback by the natural beauty on display and showered the former model with compliments about her beauty.
Most comments unsurprisingly focused on the Sacramento native's eyes, with some claiming the pair were the most breathtaking they had ever seen.
Mitchell later apologized to Fuqua's wife, Lela Rochon for her part in the saga.
It goes without saying that Mitchell looks pretty amazing for a 52-year-old. However, the fitness buff has not been publicly involved in any sort of romance in the past few years.
Mitchell met standup comedian and actor Eddie Murphy in 1988, and the two welcomed a daughter together a year after.

They eventually tied the knot in a lavish ceremony at the Plaza Hotel in New York in 1993. That occasion, which featured 500 guests, reportedly cost the stars about $1.5 million.
Murphy and Mitchell had four more children — the comedian would eventually father ten different children with multiple women — but divorced amicably in 2005, after a dozen years of marriage.

Mitchell was later involved with NFL star Michael Strahan and got engaged to the athlete in 2009. However, the duo never walked down the aisle and parted ways in 2014.
The mother-of-five then stirred up a storm when a picture of her kissing director, Antoine Fuqua — who was already married — went viral on Instagram.

Mitchell later apologized to Fuqua's wife, Lela Rochon for her part in the saga and she has not been publicly involved with anyone since.