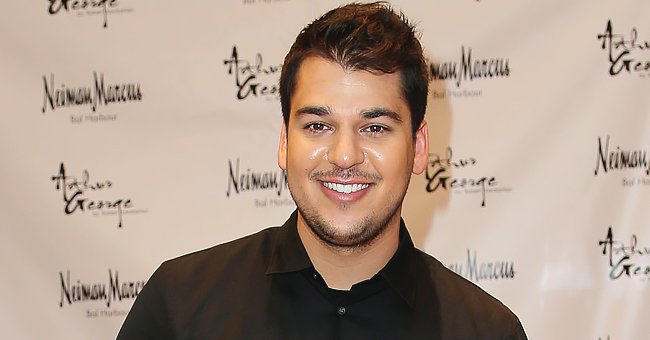 Getty Images
People: Source Claims Rob Kardashian Is Focused on His Wellness – Details of His Journey Towards a Healthy Lifestyle
Television personality and the only brother to the Kardashian-Jenner clan sisters, Rob Kardashian has made visible progress with his health and wellbeing after years of struggling.
Recently, Rob Kardashian shared photos from a recent trip to Turks and Caicos where his sister, Kylie Jenner, celebrated her 23rd birthday. He wrote:
"Most Beautiful trip of my Life with the Fam‼️ HAPPY BIRTHDAY @kyliejenner‼️ Love You?? WOO!!"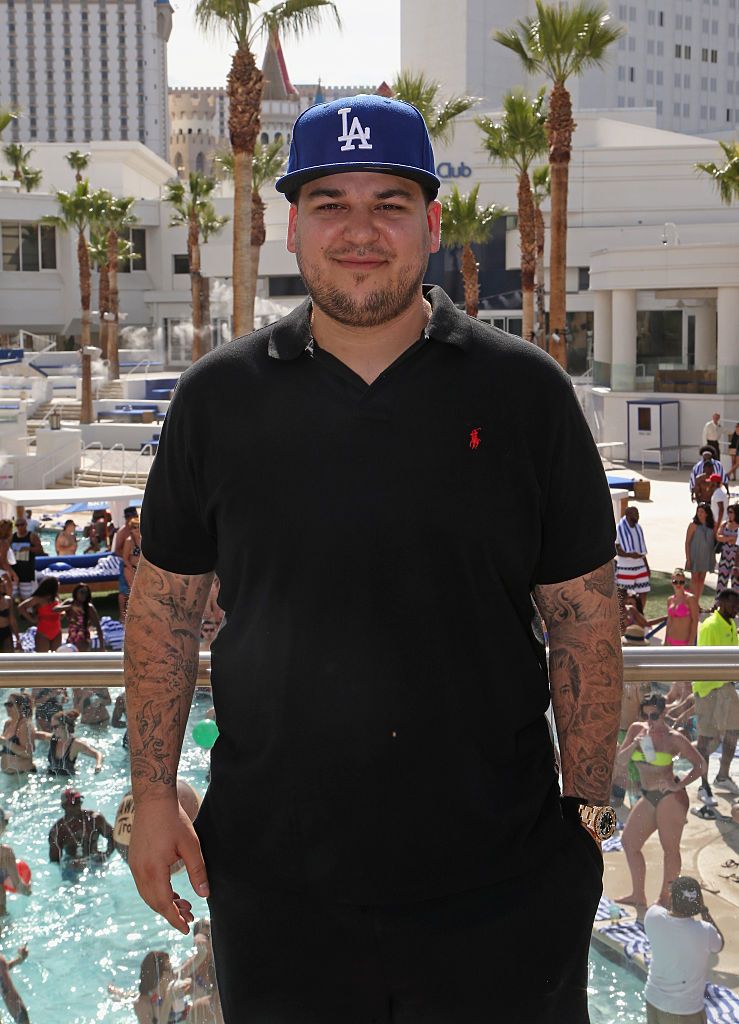 Rob Kardashian showcases designs by Human on the runway on day five of Philippine Fashion Week on October 27, 2012 | Photo: Getty Images
The post was a series of snaps showing Rob hanging out in a pool with Tristan Thompson, his niece True's father, as well as other snapshots of the ocean and fireworks.
It was undeniable that there was a certain change in the 33-year-old who hardly ever shared photos of himself on social media and shied away at the idea.
Rob wanted people to know that he was doing alright and felt comfortable enough with his appearance to be photographed.
The posts showed that Kardashian was doing much better with his wellness and health, and according to a source close to the high-profile family, he was extremely committed to his wellbeing now more than ever.
The source also told People that the entire family was thrilled with how well Kardashian had been doing in recent times, and they were happy for him. The source added:
"[Rob] had a lot of work to do when it comes to his health and he continues to be very committed...He is happier and healthier."
The family was delightfully surprised to have Kardashian join them on Kylie's birthday trip to Turks and Caicos. They genuinely enjoyed having him around.
Kardashian, who struggled with depression, weight gain, and type 2 diabetes for a while, was reportedly taking care of himself by working out and eating healthier.
He struggled with his appearance and was often embarrassed and depressed about it, hence his social media shyness.
With his recent return to posting, it was clear that he wanted people to know that he was doing alright and felt comfortable enough with his appearance to be photographed.
So much so that the photo of himself in the pool with Tristan, where he wore swimming trunks only, did not seem to faze him at all.
Before Kylie's 23rd birthday tropical celebrations, Rob was also spotted for the first time in years, posing with his sisters for pictures that their mother, Kris Jenner posted on Instagram on her daughter, Khloe's birthday.
Fans of the famous family were immediately surprised by his drastic weight loss, expressing how happy they were for him. Kardashian himself posted the pictures on his Instagram page after Kris's posts.
Overall, Rob's family and fans are glad that he is back on track and committed to being happy and healthy after so many years of struggling.
Please fill in your e-mail so we can share with you our top stories!