Rob Kardashian Debuts Slimmer Look in New Photos Following Drastic Weight Loss — a Glimpse at Fan Reactions
Rob Kardashian has sent his fans into a frenzy after sharing photos of himself with a slimmer body and it looks like he has dropped quite a few pounds!
Khloé Kardashian recently celebrated her 36th birthday with a fun outdoor bash along with most of the members of the Kardashian clan and her ex, Tristan Thompson. 
Rob Kardashian dropped some jaws and earned praises as he attended Khloé's birthday party looking all slimmed down and fitter than before.
While she was the center of attention given that it was her special day, there was another member of the famous family who totally stole the limelight and for all the right reasons.
Rob Kardashian, the step-brother of Khloé, dropped some jaws and earned praises as he attended his step-sister's birthday party looking all slimmed down and fitter than before.
LOOKING GOOD!
Rob later took to Instagram to share some snapshots of his new look on Instagram and fans could not believe how great he looked.
The reality star looked slimmer than before in a black outfit as he posed alongside Thompson, Kourtney, and her ex, Scott Disick in three different pictures. 
Rob has struggled with his weight for the past few years. It had been a while since he updated his social media and he had been away from the public eye by not filming "Keeping Up With The Kardashians."
Fans couldn't help but praise the reality star for debuting dramatic weightloss and took to the comment section to gush over how amazing his new look is. 


Many of them praised him for looking handsome, but all in all, they were all just glad that he finally decided to make an appearance on Instagram. 
The reality star smiled ear to ear as he posed in all of the pictures that he shared. He might not be all lean and thin, but he definitely looked happy. 


STAYING FIT
Rob first started gaining weight after he broke up with Rita Ora in 2012. Although the singer denied their relationship, he kept insisting that they were in fact dating and that she had cheated on her.
The reality star reportedly took to eating unhealthy junk food after the breakup and he quit his family's show. He even missed his step-sister Kim's 2014 wedding to Kanye West.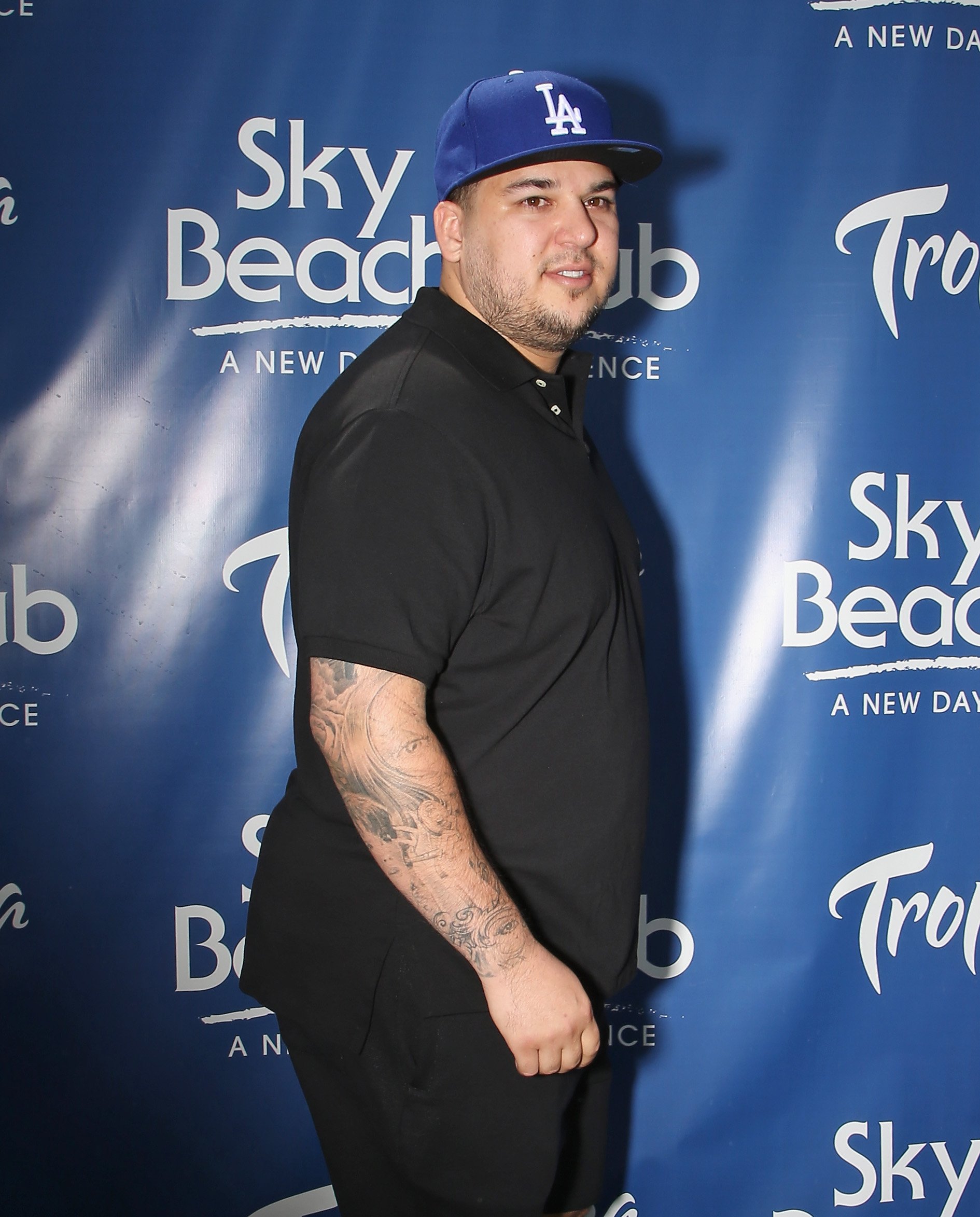 He later confessed that it was because he was insecure about his weight. He also said that he was not pleased when he saw the pictures of himself from the trip because he looked overweight. 
According to sources, Rob now follows a workout routine and has a diet plan. He might not be in his best shape, but he definitely looks happier and more confident now.