The Sun: Sharon Stone, Who Cheated Death Three Times, Says She Is Lucky to Be Alive after Massive Stroke
"Basic Instinct" star Sharon Stone, who cheated death three times, explained that she feels that extreme luck is on her side when it comes to being alive.
Stone may as well be called the woman with nine lives. She has had a near-death experience three times. The first two were before she began acting, while the third was in 2001.
While speaking to a news outlet, she shared her story. Stone, who spent her childhood days on the plains of Pennsylvania, mentioned that her neck was wounded by a clothesline when she was 14.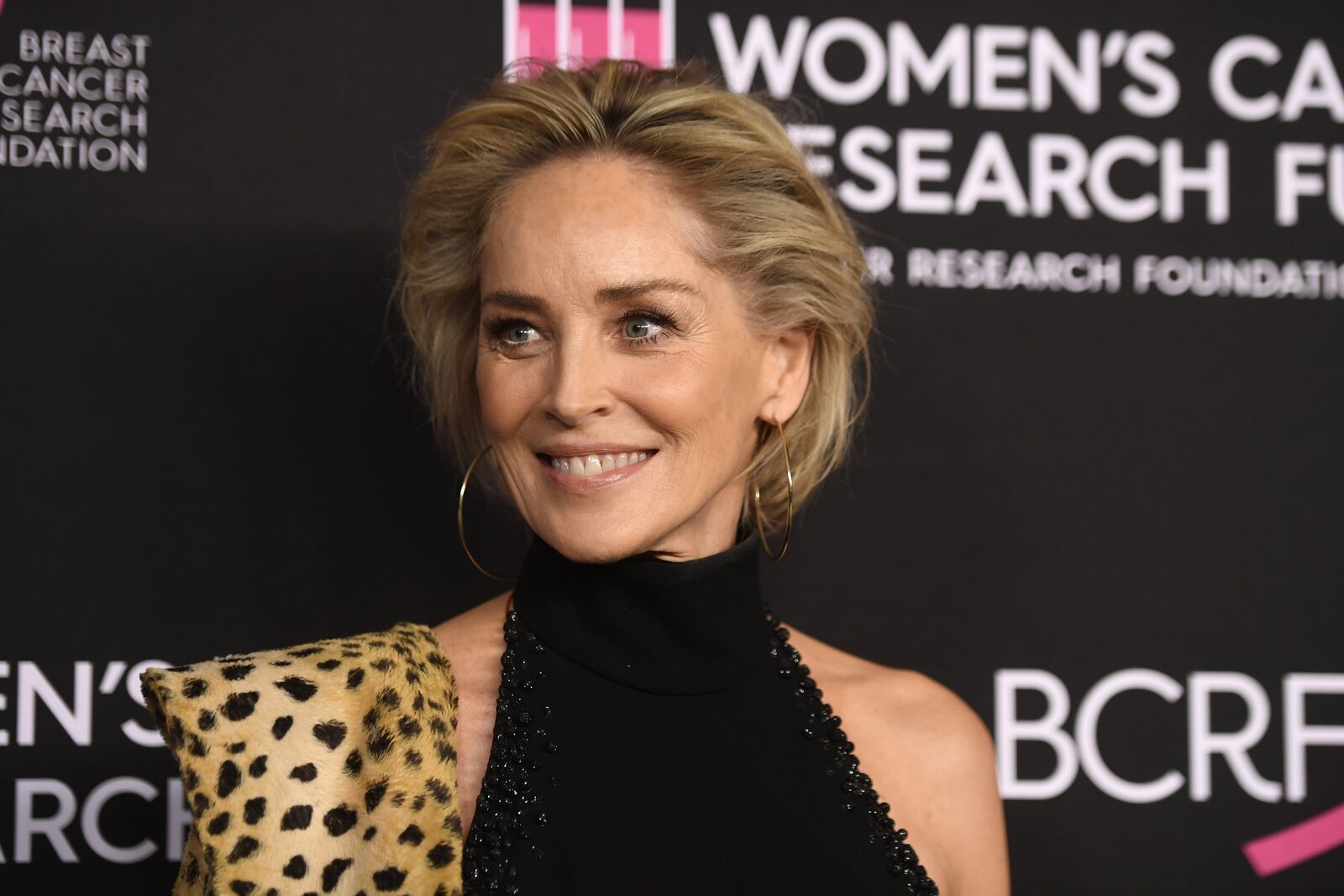 Luckily she survived it but came face to face with death again when she got struck by lightning while trying to fill an iron with water. This time, her mother, Dorothy, was around to pick her from the ground.
The actress admitted that she thought about other ways that she might die after the two tumultuous experiences. Sadly, in 2001, Stone got diagnosed with a stroke, and the news broke her heart. According to her:
"I felt like I have been shot in the head. I remember laying there thinking, 'I'm having a stroke.'"
She soon began treatment, as the "Basic Instinct" star underwent a surgery that lasted for seven hours and even went into a coma before she was fully restored.
At this time, she had the support of her second husband, Phil Bronstein, a journalist and their adopted son, Roan, a toddler.
Following her recovery from stroke, the on-screen star kept a low profile and began participating in health campaigns.
Sharon Stone has cheated death three times and is lucky to be alive https://t.co/w8PPBtiKF0

— Daily Mail Celebrity (@DailyMailCeleb) August 9, 2020
After her time at the hospital, her healing process began. She is appreciative of the surgeons who helped her survive the disease, but she explained that after she came home, the aftermath surgery experiences left her feeling dead.
It was not easy as Stone was faced with divorce, child custody battle, and unkind treatments from a few people around her, making it harder for her to heal. It took her seven years to recover. She said:
"I had to re-mortgage my house. I lost everything I had. From trying to keep custody of my son to just functioning...I was forgotten."
Thankfully, upon recovery, Stone still had her talent intact. She is currently working on a project titled "Ratchet," on the Netflix network. It is a prequel to a novel, "One Flew Over the Cuckoo's Nest."
Stone first came to the spotlight in the 90s, after her role in Hollywood's "Total Recall," which starred the iconic actor, Arnold Schwarzenegger.
Following her recovery from stroke, the on-screen star kept a low profile and began participating in health campaigns. She has worked for more than a decade as an HIV activist.
The 62-year-old distinguished herself in the profession and was honored by a group known as The Foundation for Aids Research.
Stone adopted two more sons, Laird and Quinn. They have been living in her home in West Hollywood, which was purchased nearly three decades ago, after the success of the Hollywood blockbuster, "Basic Instinct."
While the actress has survived death three times, she is making sure she appreciates life, and making the best of every opportunity. Stone is single and has been bonding with her sons, following the outbreak of the novel coronavirus.
Stone has also been pampering herself and taking care of her looks. Last month, she shared a beautiful snap of herself looking ageless and chic.