Gladys Knight Looks Gorgeous in a Beige Gown in Pic Shared by Proud Husband William McDowell
In the photograph shared by her husband, the Empress of Soul looks stunning as we can see she is singing with her powerful voice. Her longtime and successful career confirms that there is no rest for this lady's energetic performance.
76-year-old legendary soul singer, Gladys Knight, was portrayed in a photo that her husband of 20 years, William McDowell posted on his Instagram. In the image, the Empress of Soul wears an elegant beige gown that makes her look dazzling.
The singer, who at her age has not stopped from playing at concerts, touring internationally or being in the spotlight, appears in the photo singing while she is being filmed for what might be a music video.
"Video G", were the words that McDowell wrote to caption the simple but powerful snapshot of his wife. Comments from fans arose immediately, with all of them writing sweet words of admiration, praising Knight's impressive voice and energetic presence.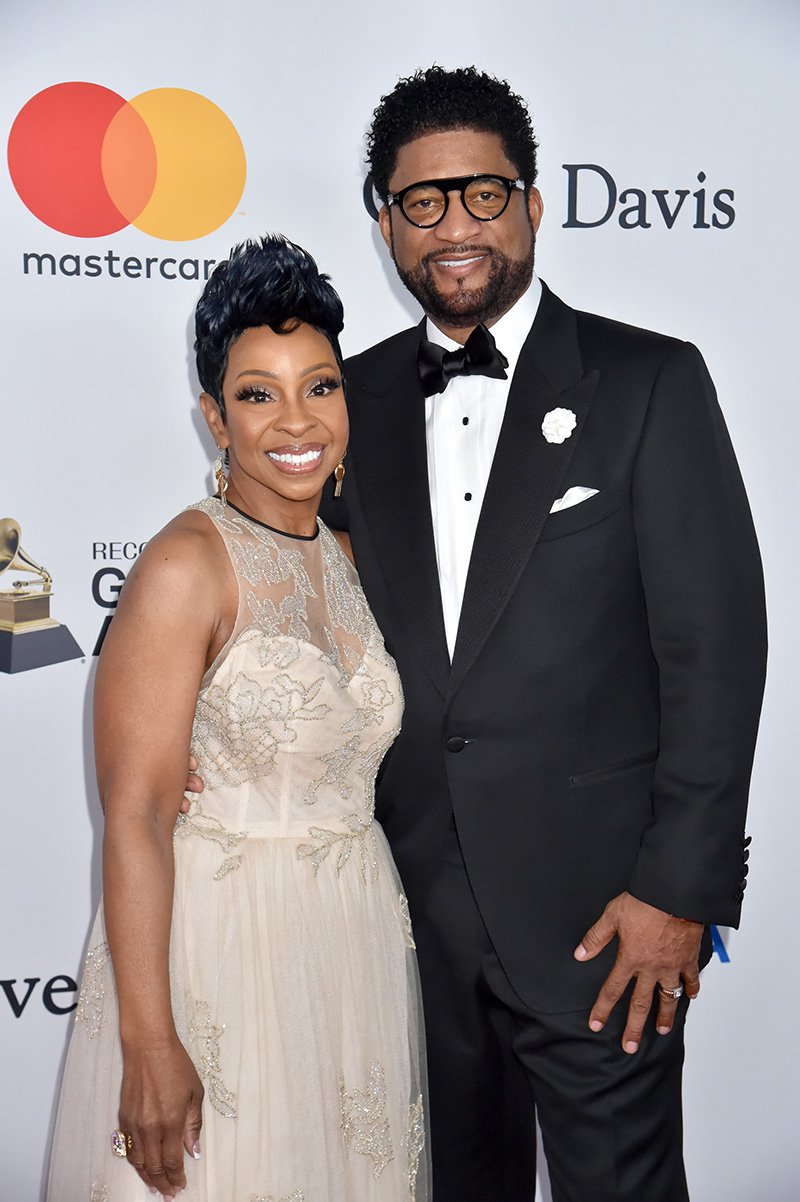 WITHOUT REST
Knight's iconic career spans over 70 years and has never stopped since she became famous for recording many hits from the 1960s through the 1980s with her R&B group "The Pips" which later developed into "Gladys Knight & the Pips."
Last year, she was the voice singing the National Anthem at the Super Bowl between the New England Patriots and the Los Angeles Rams which took place in Atlanta where she was born and raised. After that, she had a schedule of 29 concerts on a tour that took her across the United States and Europe. 
And if it was not enough, Destiny's Child former singer, Kelly Rowland portrayed her in the first season of the BET series, "American Soul" which tells the story of the creation of the music and dance show, "Soul Train."
BEHIND THE MASK
When Fox show, "The Masked Singer" reached its final episode, there were surprised faces and tears when the 7-time Grammy Award winner dressed as a giant bee uncovered herself and showed the audience who was behind that mask.
The moment turned to be unforgettable and emotional even though she landed a third place on the show. Her strong voice impressed almost everyone in the audience and the panel of judges who never imagined that the Empress of Soul would be under the bee costume. 
After 10 episodes, she confessed it was very difficult for her to keep the secret, and that it was also uncomfortable to perform without being able to see her audience. However, she confessed she did the show because she believes that doing different things in life elevates the soul. Later, referring to future contestants, she said:
"I hope they would be open-minded enough, you're never too old or too young to learn and progress with whatever you're doing."
FAMILY LIFE
Besides a powerful voice, Knight has a big family. She married four times and has three children. Her first husband was James "Jimmy" Newman. They were together from 1960 to 1973 and had two children, Kenya and James III. Unfortunately, his son James died at 36 years old in 1999 due to heart failure.
In 1974 she married Barry Hankerson, with whom she has a son, Shanga. The couple lasted 5 years together and divorced in 1979. Her third husband was Les Brown. They were married from 1995 to 1997.
Her fourth and current husband is McDowell. The
couple married in 2001
and together they share a big bunch of 17 grandchildren and 10 great-grandchildren.