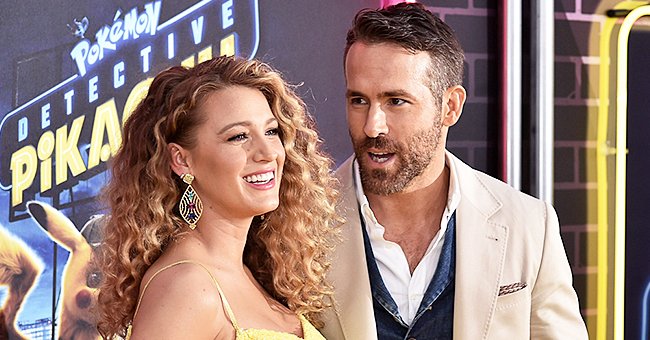 Getty Images
Blake Lively Posts Funny Selfie with Ryan Reynolds and Jokes about Embarrassing Their Kids
Blake Lively and Ryan Reynolds have managed to form one of Hollywood's cutest couples. They also show their fun side quite a lot, and they gave fans another glimpse at their hilarious parenting style recently.
Lively posted a selfie with Reynolds on her Instagram Stories. The selfie showed the pair making funny faces at the camera as they donned face masks.
It appeared that they had taken their children to school, as the actress' caption showed. The parents have been together for almost a decade.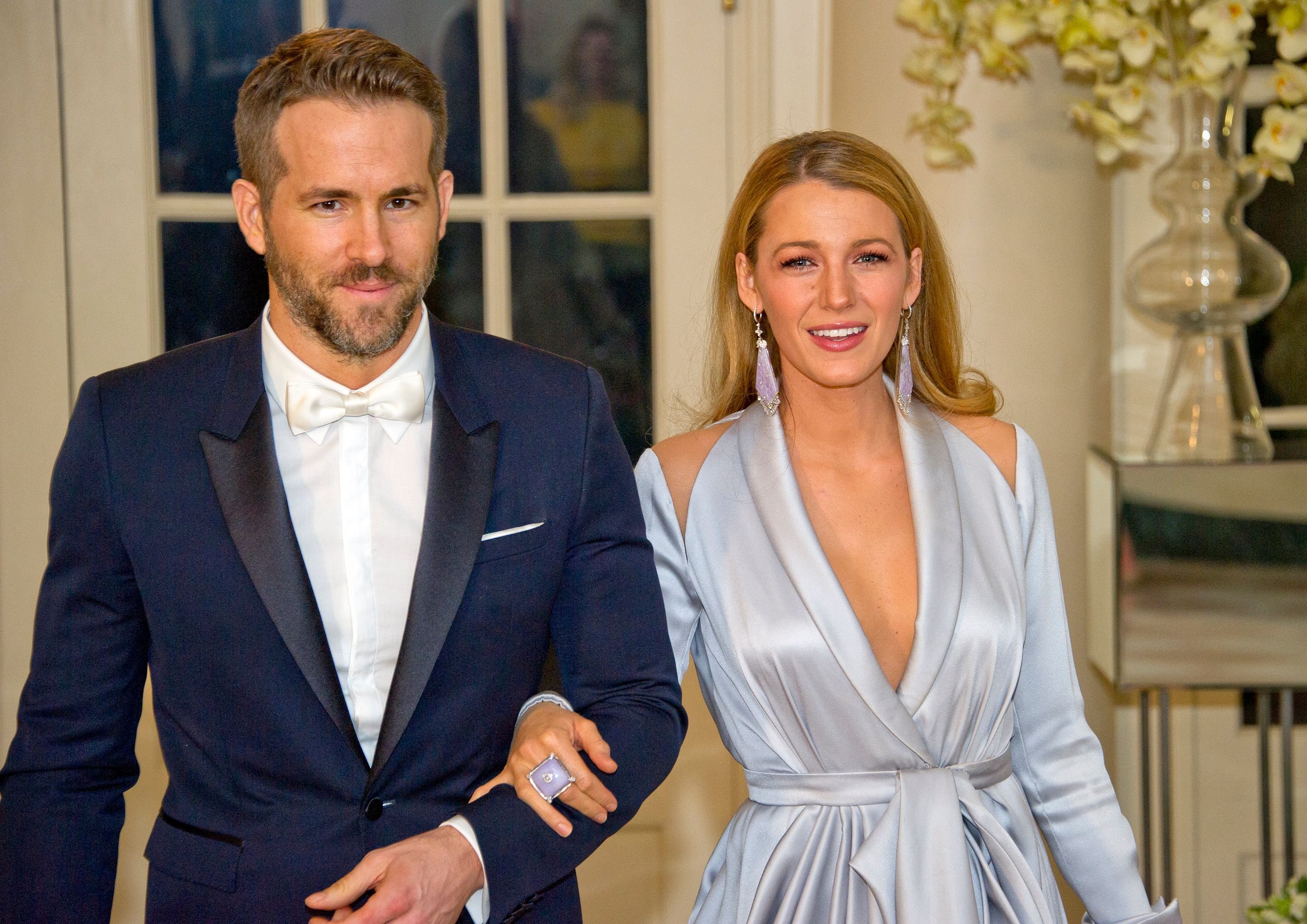 Ryan Reynolds and Blake Lively at a State Dinner in honor of Canadian Prime Minister Trudeau at the White House on March 10, 2016 | Photo: Getty Images
They share three children — 5-year-old James, 3-year-old Inez, and 9-month-old Betty. The duo's facemasks looked quite playful. Lively's mask featured a smiley face with pink hair and little yellow stars.
As for Reynolds, his mask had colorful shapes scribbled on them. Captioning the image, Lively wrote of their venture:
"We won't embarrass them at all in middle school..."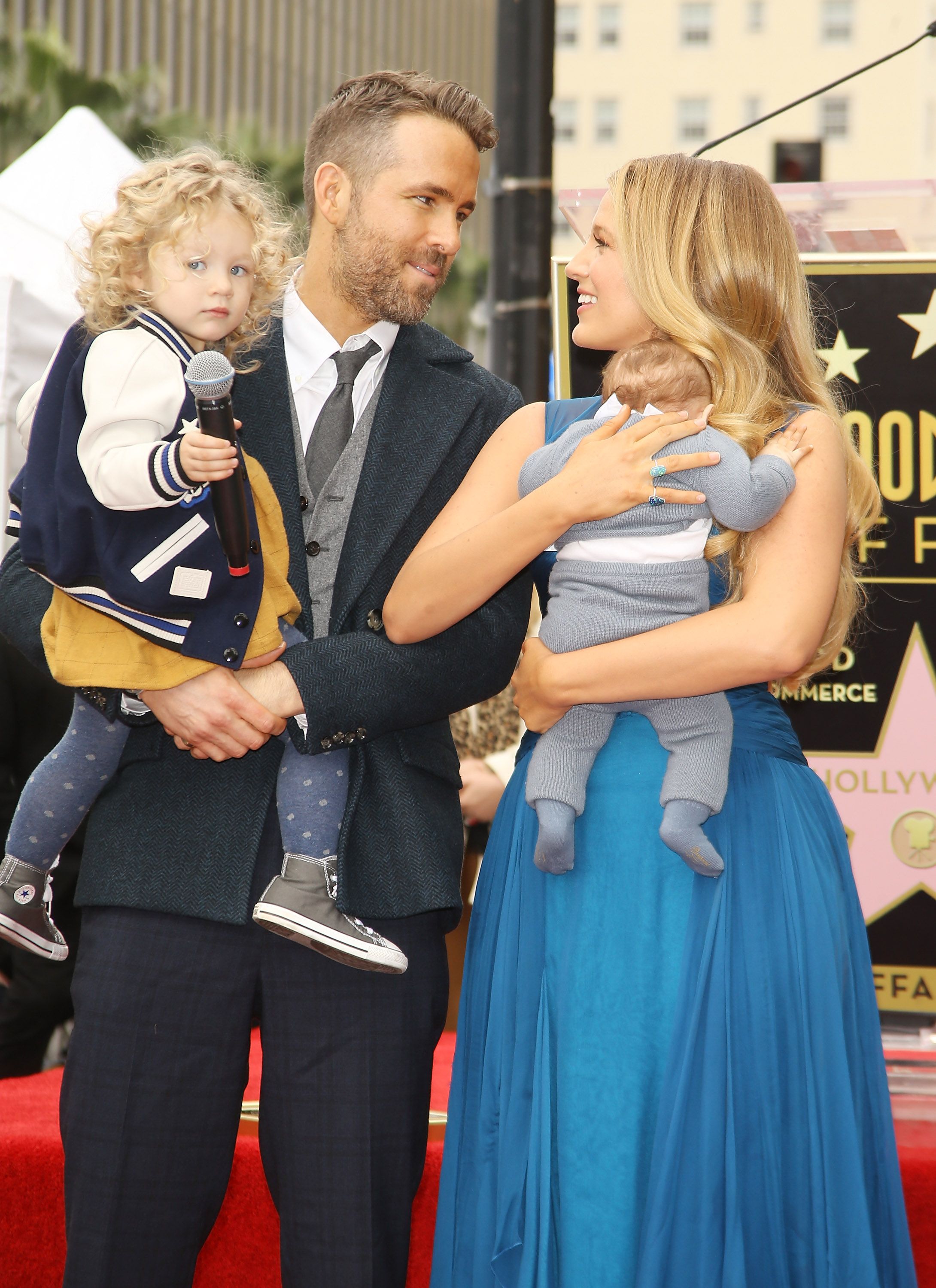 Ryan Reynolds and Blake Lively with daughters James and Inez on The Hollywood Walk of Fame on December 15, 2016 | Photo: Getty Images
The actress went on to credit their children's handiwork as both parents looked more than happy to wear the altered face masks.
Surely, those masks are going to turn a few heads as they walk their daughters to school. They're not particularly the most fashionable around.
Lively and Reynolds recently announced their child's name in a Taylor Swift song.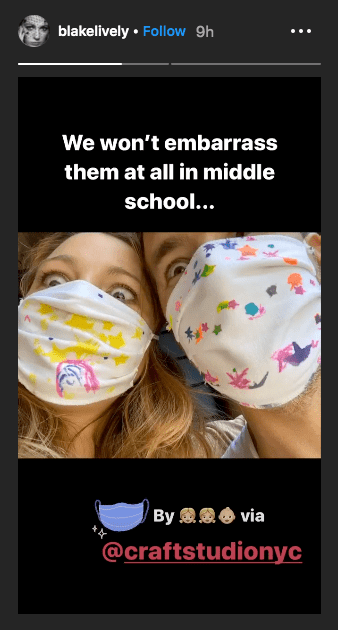 Photo of Blake Lively and Ryan Reynolds wearing face masks on Blake Lively's Instagram stories | Photo Instagram / blakelively
Reynolds and Lively have formed one of the most famous couples in Hollywood. However, they're also one of the goofiest. Over the years, the two have managed to troll themselves as well as their friends on social media.
One of the perfect examples was when they decided to donate $1 million to Feeding America and Food Banks Canada amid the novel coronavirus pandemic.
In a video announcing the donation, Reynolds joked about Hugh Jackman, the 'Wolverine" actor and one of his closest friends.
The actor explained that the pandemic had affected millions across Canada and the United States and urged everyone to take care of themselves.
After encouraging people to call their friends and acquaintances who might need some help, he casually dropped a hint to Jackman's phone number.
Adding to their collection of coolness, Lively and Reynolds recently announced their child's name in a Taylor Swift song. When Swift released her surprise album, "Folklore," fans immediately began dissecting every part of it.
On the song "Betty," fans noticed that Swift had made references to two other people — James and Inez. Fans had known that Lively gave birth, but the couple had been pretty quiet about the details. Sources eventually confirmed that the couple's daughter was named Betty.
Please fill in your e-mail so we can share with you our top stories!