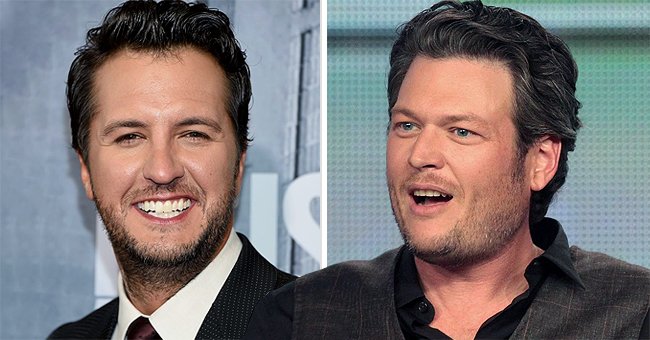 Getty Images
See the Playful Banter between Luke Bryan and Blake Shelton about Gwen Stefani's Impact on His Songs
Luke Bryan and Blake Shelton engaged in a playful banter on Twitter, as the former joked about Gwen Stefani's impact on Shelton's songs.
Blake Shelton, 44, is a seasoned country star; he has been dating Gwen Stefani for half a decade. Fans of the country artist know that the duo bonds on every level, from their shared values to their music.
The couple recently dropped two singles titled "Nobody But You," and "Happy Anywhere." Many fans loved these tunes and Luke Bryan, a longtime friend to Shelton also applauded the songs.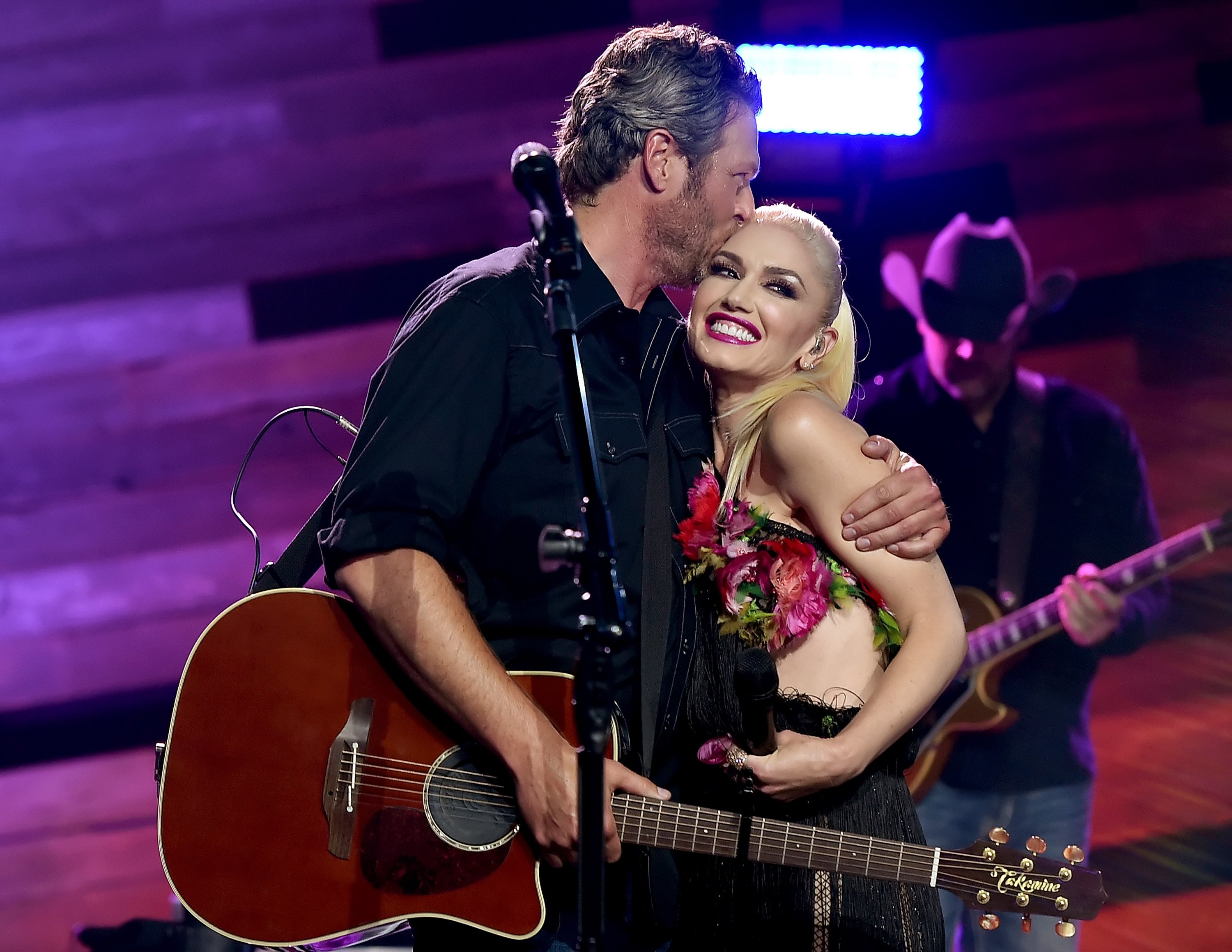 Blake Shelton and Gwen Stefani during their 2016 performance in Burbank. | Photo: Getty Images
However, he jokingly expressed that Stefani's feature on the songs is the only reason why the tunes made waves. The "American Idol" panelist tweeted:
"Your girlfriend is the only reason people are listening to your last two singles."
Bryan's tweet came shortly after his friend teased him on Twitter. The "Nobody But You" singer shared a photo of his pal, with a headline that jokingly ridiculed Bryan's music.
While the friends appeared to be having fun, some of their fans thought differently. One fan reprimanded the "American Idol" panelist and stated that his joke was a bit overboard.
However, a few others understood the joke and proceeded to defend the humor employed by Bryan.
Shelton was on the headlines, but the local news source had Bryan's picture on-screen.
Before fans had enough time to respond to Bryan's tweet, Shelton updated his Twitter account with another post directed at his buddy. He wrote:
"Hey don't hate just cause I know how to work the system."
Shelton's fans quickly jumped into the comment section to submit their thoughts on the matter. One fan explained that it was an obvious joke and that the banter seems harmless between the duo.
But a fan was not having any of the fun, and the person tweeted that Shelton has lost his credibility over the years.
Irrespective of the online banter, the men are still considered best buddies. In April, a news outlet made an error while reporting.
Apart from a healthy friendship, Shelton has a profound appreciation for good content and has extended an undying love to his girlfriend. Thankfully, his lover happens to be a supportive partner.
Stefani has been taking her time to get acquainted with Shelton's music genre. She is a famous pop star and a former judge on "The Voice."
There is currently no news of an engagement or marriage, but the couple is seemingly in a good place and have both been accepted by their friends and families.
Please fill in your e-mail so we can share with you our top stories!