Kevin Hart's Ex-Wife Torrei Looks Stunning in a Tight Black Dress & Sunglasses in New Photo
Comedian Kevin Hart's ex-wife Torrei Hart left her fans swooning as she headed out over the weekend looking all curvy and ready to slay in a casual outfit.
Torrei Hart is winning in life and she ain't afraid to show it! The ex-wife of comedian Kevin Hart looked sizzling in a body-hugging outfit as she stepped out amid the pandemic. 
In an Instagram post, Torrei shared a snapshot of herself wearing a casual black "Puma" dress with a matching pair of black sneakers.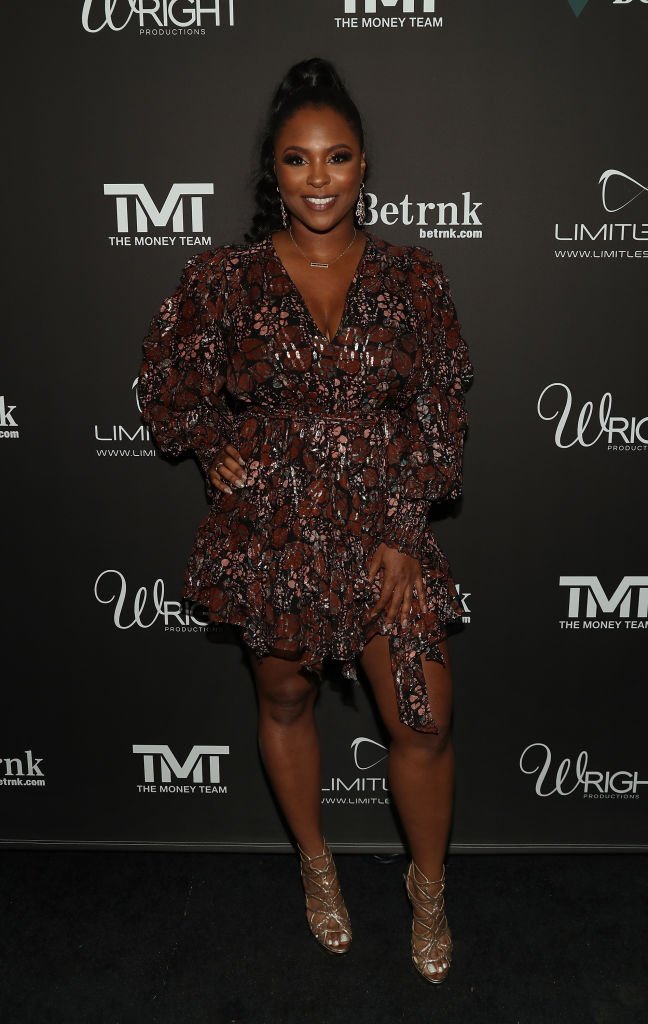 HER CASUAL CHIC LOOK IS GOALS
The 42-year-old accessorized the look with a name chain and a pair of sunglasses. She carried a small black leather sling bag that complemented her overall look. 
Torrei simply captioned the post "winning" and fans were quick to chime in and say that she is in fact a real winner and praised her for looking fit and beautiful. 
Eniko claimed that Kevin and Torrei's relationship was strained even before she came into the picture...
Torrei and her ex-husband Kevin were married from 2003 to 2011. After their divorce, Kevin went on to marry his current wife, Eniko, who is pregnant with their second child together. 
TORREI AND KEVIN'S ROCKY PAST
Eniko and Torrei had had their share of drama in the past. In 2017, Torrei claimed that Kevin started dating Eniko when they were still married. 
Back then, Eniko shocked the internet by revealing that she and Kevin had been dating for 8 years before they tied the knot in 2016. 
Eniko claimed that Kevin and Torrei's relationship was strained even before she came into the picture and they were living separately. Torrei was quick to slam her, asking her not to respond if she could not tell the truth. 
Eniko soon deleted the heated exchange from Instagram but Torrei stood her ground and insisted that her ex-husband was cheating on her. However, she also admitted that she was happy for Eniko and Kevin who were looking forward to welcoming their first child together then. 
KEVIN'S INFEDILITY ISSUES
Kevin has not been completely faithful to his current wife, either. Last year, the comedian made headlines after his wife revealed that he had been unfaithful to her when she was pregnant with their first child in 2017. 
Eniko and Kevin seem to have put their tumultuous past behind for good and have moved on with their lives as they hold their breath to welcome their baby girl into the world.